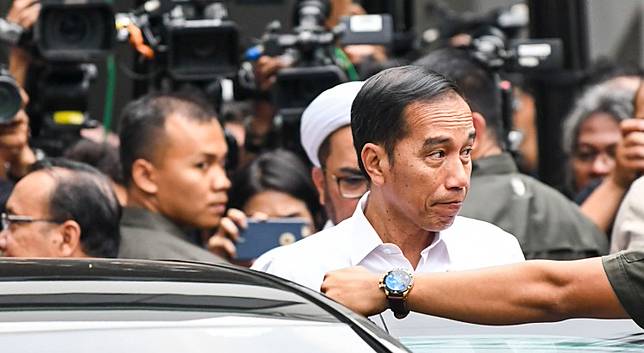 A group of economists have penned an open letter addressed to President Joko "Jokowi" Widodo, urging him to issue a government regulation in lieu of law (Perppu) to annul the latest revision to the 2003 Corruption Eradication Commission (KPK) Law, arguing that weakening the antigraft agency will harm the economy.
Forty scholars from various universities at home and abroad have endorsed the letter, including University of Indonesia economist Faisal Basri, Center of Reform on Economic (CORE) Indonesia research director Piter Abdullah and Prof. Budy Resosudarmo of Australia National University. Piter has confirmed the authenticity of the letter to The Jakarta Post on Thursday.
"Our literature research shows that corruption hampers investment and disrupts ease of investing. Corruption worsens income inequality, weakens the government by weakening fiscal and legal capacities, and corruption creates macroeconomy instability because foreign debts tend to be higher than foreign direct investment," the Oct. 16 dated letter states, a copy of which was obtained by the Post on Thursday.
Read also: Controversial bills threaten business climate, analysts warn
The economists also attached in their letter an academic script that outlined weaknesses of arguments that corruption could allow for smoother development and that corruption eradication hampered investment, saying the arguments lacked empirical research.
The House of Representatives recently passed a revision to the law, which experts claim has defanged the antigraft body, only days after Jokowi sent a letter that started the bill deliberation.
In September, Presidential Chief of Staff Moeldoko raised eyebrows by suggesting that the existence of the KPK could hinder investment. He said the government and the House decided to approve the bill because "there are more people who support the revision of the KPK Law", citing a survey released by Kompas.
"Another reason is that the KPK can hamper investment […] this is what people don't understand," Moeldoko said in Jakarta.
The new KPK Law came into effect on Thursday, 30 days after lawmakers approved the revision. Among the controversial points of the revision are the establishment of  a supervisory body overseeing the KPK's wiretapping, search and seizing evidence activities, while the new law also turns the KPK into a government body, which is feared to reduce its independency in investigations into government officials.
"Literature studies suggest corruption threatens national development because corruption negatively impacts infrastructure development, hampering human capital development, burdening the state budget as well as fostering shadow economy," the economists said in the letter.
Read also: Reform setbacks, not KPK, can hamper investment
"On that basis, we recommend the following: a) We ask Bapak President to lead reforms in various sectors, considering that history shows reforms have worked in various countries, b) We ask Bapak President to issue a Perppu to annul the KPK bill or [act] to strengthen the KPK," they wrote.
The palace has yet to comment on the letter at the time of writing.