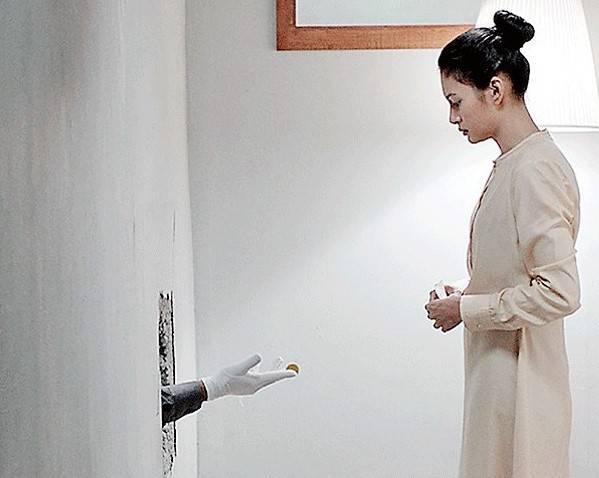 In London – a city recognized as a global capital for arts and culture – it is still a rare treat to enjoy Indonesia's best contemporary art and culture.
However, from Nov. 22-24, film enthusiasts can celebrate the London Mini Indonesian Film Festival, held for the first time by Indonesian Film Society (IFS).
Sponsored by the Indonesian Embassy in the United Kingdom, the festival takes place at the Curzon cinema located in the heart of Bloomsbury.
The IFS has curated a wide range of genres for the festival, from the coming-of-age movie Dua Garis Biru (Two Blue Lines); critically acclaimed Turah (Leftovers); award-winning documentary Nyanyian Akar Rumput (The Song Of Grassroots); and international award-winning film 27 Steps Of May; to the much-anticipated Bumi Manusia (This Earth of Mankind), which was adapted from legendary writer Pramoedya Ananta Toer's epic novel.
"It has been our objective to introduce Indonesian cinema to an international audience in the UK, and this time, we are bringing five feature-length films to central London," said Patrick Tantra, cofounder of the IFS. 
Founded in 2018, the IFS has hosted screenings of several Indonesian films around London in the past year, but it is a first for it to be done on this scale.
In London, more than 50 film festivals and screenings are held every year. This November alone, the Russian Film Week and Korean Film Festival are also taking the limelight.
The IFS is aiming for an audience of around 300 for the three-day festival. It is, however, not easy to compete for international audiences as Indonesian films are still relatively little known.
Engaging in conversations on social issues and raising awareness through movies, the London-based community has screened mostly documentary films with environmental and political themes, such as 9808 – 10 Years of the Indonesian Reform Movement (A Film Anthology) and The Land Beneath the Fog.
Releases from renowned directors like Ernest Prakasa's Cek Toko Sebelah (Check the Store Next Door), Yosep Anggi Noen's Istirahatlah Kata-Kata (Solo, Solitude), Garin Nugroho's Mata Tertutup (Eyes Shut), and Joko Anwar's Modus Anomali (Ritual) have also been on the programs.
"We use films as mediums to discuss any topics related to Indonesia. In the duration of two hours or so, we can have a sort of window to view what happens in some parts of the country, the problems and the complexities," said Patrick.
Caya Fairrie, who has been living in London for more than 30 years, is most eager to watch This Earth of Mankind.
Caya is the daughter of the late Hasjim Rachman one of the founders of Hasta Mitra, the publisher for Pramoedya's books in the 1980s.
Hasjim was imprisoned on Buru Island together with Pramoedya and promised to publish Pram's works once they were released. He later sold his house to fund the printing, but the books were banned during Soeharto's administration. 
"My dad was then interrogated by the police frequently," Caya recalled.
Every time she returned from Indonesia, Caya, who continued her studies in the UK, would fill her suitcase with printed copies of Pramoedya's books to bring them to the Netherlands so they could be distributed to Indonesian readers there.
Pramoedya, who died in 2006, spent 30 years of his life as a prisoner. He wrote Perburuan (The Fugitive) when he was in a Dutch forced-labor camp in 1947. He was again imprisoned from 1965 to 1979 during the New Order's crackdown on alleged members and sympathizers of the now-defunct Indonesian Communist Party (PKI).
Pramoedya recounted the Bumi Manusia saga to lift the spirits of fellow inmates on the prison island in the Maluku Islands in the 1970s. He finally wrote Bumi Manusia – the first of the beloved Buru quartet – in 1975, after the prison lifted a writing ban imposed on him.
Even after his release, his inspiring stories were hard to come by as the New Order banned Pramoedya's novels, forcing many curious readers to secretly obtain his novels or photocopies of them.
"Let us remember not to take our freedom of expression for granted," said Hanna A. Satriyo, Indonesian activist and researcher and IFS patron.
"In Indonesia, It used to be dangerous just to read the novel, but now we can read and discuss it freely, even enjoy it on the big screen. This festival also wants to highlight this point and celebrate the spirit." (ste)