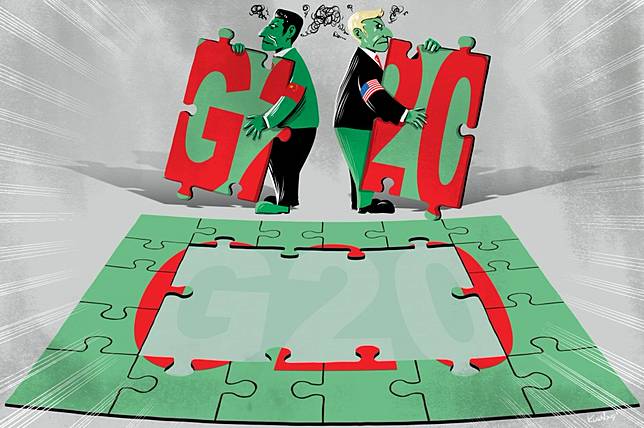 This is the second of four stories examining important issues ahead of the meeting between Chinese President Xi Jinping and US President Donald Trump at the G20 leaders summit on June 28-29 in Osaka, Japan.
At the last Group of 20 summit, rivalry between the United States and China hijacked what was supposed to be a forum for international cooperation and multilateral diplomacy. While there was a joint communique at the end of the talks in Buenos Aires, and agreement on the need for WTO reforms, there was little progress on how to deliver as tensions flared.
But any progress made in Argentina was short-lived, and although a 90-day trade war truce was agreed between Washington and Beijing, soon after it expired US President Donald Trump doubled down on tariffs against Chinese imports and banned Huawei, the crown jewel of China's tech industry.
For many, the summit was more symbolic of a divided, increasingly polarised world than any effort to patch up differences over globalisation and the relevance of a post-war international trading system.
With the 20 leading economic powers meeting again in Osaka, Japan this week, the question now is whether the G20 "premier forum for international economic cooperation" is still relevant in today's increasingly leaderless world.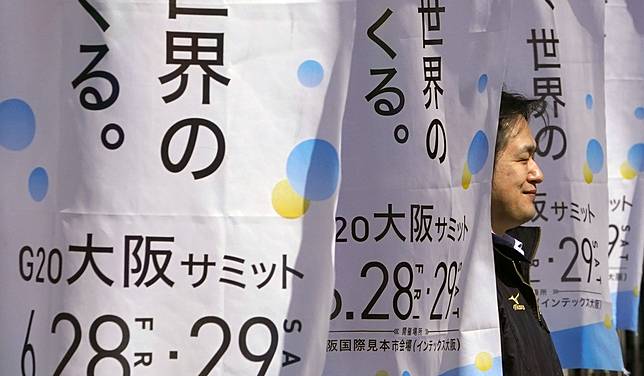 For the second year in a row, the multilateral gathering looks set to be overshadowed by the spiralling tariff war between China and the US and their increasingly acrimonious relations, at a time when the crumbling international economic order desperately needs a reboot.
"It seems clear that the US wants to hijack the attention of the summit and divert it from a multilateral forum for discussing the most important world issues towards a bilateral confrontation with China," said Carola Ramon-Berjano, a member of Argentina's Council on International Relations.
This year's G20 summit comes as the multilateral organisations that have underpinned global political and economic governance " such as the United Nations and World Trade Organisation " face unprecedented challenges from within, especially from Trump's nationalist "America first" agenda.
The US leader's tariff assaults on China and many of Washington's allies have opened a Pandora's box of concerns that have added to uncertainty in a fast-changing geopolitical landscape.
Anxiety appears to have grown since December, according to government officials, former diplomats and analysts, as major powers get dragged into the conflict between the world's two biggest economies over trade and geostrategic issues such as Taiwan, the South China Sea and Washington's Indo-Pacific strategy.
Trump's confrontational, big-stick style of diplomacy has set in motion a downward spiral in US-China ties, with talk from both sides of a decoupling that would go beyond the economy and trade and could damage relations with the European Union and Japan.
In a speech to the UN General Assembly in September, Trump " whose disdain for globalisation and international cooperation is well known " described global governance as a threat to American sovereignty. "America is governed by Americans," Trump said. "We reject the ideology of globalism and we embrace the doctrine of patriotism."
Since taking power two years ago, the Trump administration's isolationist approach on trade and multilateralism has been widely condemned by world leaders as a corrosive strategy that could eat away at the existing US-centred liberal rules-based order.
Chinese President Xi Jinping has taken repeated swipes at the US president's disruptive foreign policy, warning that the world is undergoing "profound changes unseen in a century".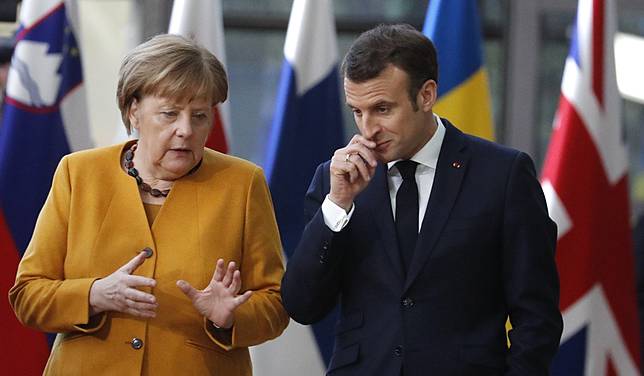 But German Chancellor Angela Merkel and French President Emmanuel Macron have been more blunt in their assessments of Trump's moves.
Speaking in Hamburg in July 2017 when the G20 summit broke up over Trump's decision to pull out of the Paris climate accord, Macron said: "Our world has never been so divided. Centrifugal forces have never been so powerful. Our common goods have never been so threatened."
With America under Trump retreating from its leadership role on global affairs, another question is whether there can be global governance without the US " and if China and other major powers like the EU and Japan can fill the vacuum and keep the G20 alive.
Yan Xuetong, dean of the Institute of International Relations at Tsinghua University, said the intense rivalry between dominant and rising powers made it impossible for the US and China to work together under a joint leadership structure dubbed the "G2".
"Without global leadership, global governance will inevitably become stagnant. In the next decade, therefore, there is a possibility of less progress in cooperation on such issues as climate change, counterterrorism, illegal immigration and human trafficking," he said.
Louis Kuijs, head of Asia research for Oxford Economics in Hong Kong and a former World Bank senior economist, said the deteriorating relations between Beijing and Washington had put them on a collision course, and the G20 in jeopardy. "The G20 is about international cooperation and coordination. In a world where the G2 seem to be heading for increasing tension and rivalry, the relevance and impact of the G20 is bound to be low," he said.
Sourabh Gupta, a policy specialist at the Institute for China-America Studies in Washington, agreed.
"The G20 works best when all its stakeholders pull in the same direction," he said. "It probably will work worst when the effect of its two foremost stakeholders pulling in opposite directions is compounded by relative paralysis among the remaining others.
"(But) the G20 is larger than any individual nation and not even the two biggest economies can turn the forum into a zero-sum battlefield with others at the table forced to choose sides " at least not in 2019, or in the foreseeable future."
Although Trump and Xi have agreed to a meeting in Osaka, expectations are low given their mutual distrust, even if they have now called each other a "friend", and poisonous domestic politics. These agendas at home " for example, Trump's controversial immigration policies and Xi's detention of Uygurs in Xinjiang " have amplified their differences.
Most experts tend to agree that a trade deal to solve their deepening, structural rifts is nothing but a chimera. Preoccupied with domestic uncertainties, neither Xi nor Trump would have the incentive to take a leadership role on issues like climate change or the dispute settlement crisis at the WTO, especially if they had to make major concessions for the sake of global stability, according to analysts.
Patrick Mendis, visiting professor of global affairs at National Chengchi University and a senior fellow of the Taiwan Centre for Security Studies in Taipei, said rivalry between China and the US had become a self-fulfilling prophecy.
"It is more than a geoeconomic rivalry; it is increasingly a geostrategic competition infused by political ideology and military supremacy," he said. "I think this is more than a trade war; it is a war of ideas between an authoritarian regime and democratic governance."
Jordi Quero Arias, a researcher at the Barcelona Centre for International Affairs, said while China and the US may want to avoid further deterioration of their bilateral ties or a showdown, it was too soon to talk about a deal or a breakthrough.
"I think that, at this stage, this might be a chimera," he said. "This does not mean that Beijing and Washington are laying back in their seats and seeing their bilateral relations deteriorate.
"Yet, the G20 would not be the best suited space for the materialisation of any advancement in that respect," he said.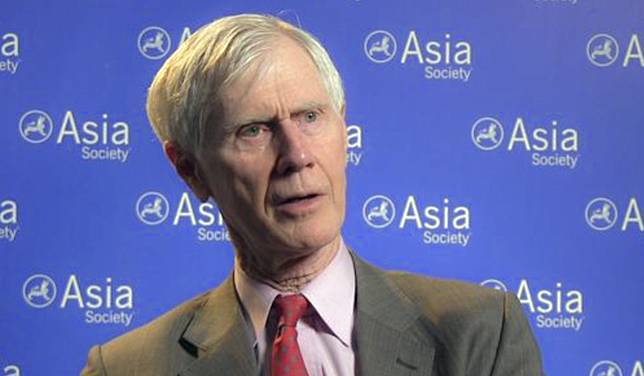 Orville Schell, the Arthur Ross director of the Centre on US-China Relations at the Asia Society in New York, was more pessimistic.
"The problem is that standing up to China has now become a clash of not only trade and military national interest, but a bipartisan issue uniting Democrats and Republicans in Washington," he said.
"So even if Xi and Trump come up with some simulacrum of a trade deal, it will do nothing to resolve these other deeper and increasingly antagonistic questions that divide the two countries."
Former Chinese ambassador to Britain Ma Zhengang said it was important to manage expectations ahead of the G20 summit, especially when US-China relations were at a low point.
"Our relationship with the US is in a precarious, volatile position and we have to stay alert and take extra care in handling it," said Ma, also former president of the China Institute of International Studies.
"While we are still open to resuming negotiations in a fair and mutually beneficial manner, it is wishful thinking to expect major improvements any time soon, as we have yet to see adequate signs that the American side wants to resolve tensions peacefully," he said.
George Magnus, a research associate at Oxford University's China Centre, said that in theory, rising tensions between the US and China should make a multilateral institution such as the G20 " with its ability to provide a forum for debate and consensus " even more necessary.
"Yet this is also a little bit of fantasy," he said. "Multilateral institutions still need leadership and the functionality of one power in being able to frame agendas and options. America could be that power but won't. China isn't that power and can't," Magnus said.
I fear the G20 may be a useful talking forum but, as we've seen mostly in years gone by, not great at resolving tensions such as we now haveGeorge Magnus, research associate, Oxford University's China Centre
"So I fear the G20 may be a useful talking forum but, as we've seen mostly in years gone by, not great at resolving tensions such as we now have."
Masahiro Kawai, a former Japanese official who is director general of the Economic Research Institute for Northeast Asia in Tokyo, said he was hopeful other world leaders would take on constructive roles to bring about an agreement between Beijing and Washington.
"The G20 is still highly relevant even in a world of US-China superpower competition," he said.
"They can advise the US to return to globalism and multilateralism and China to embark on market-oriented reforms such as greater market opening, stronger intellectual rights protection, elimination of state subsidies for industrial policies and reforms of state-owned enterprises."
Kawai also noted the US and China may come closer to tackling common issues such as North Korea's nuclear weapons programme, new digital-era taxation rules and global energy security.
But Gupta argued that other stakeholders, including the chair, Japan, would most probably be bystanders as the Trump-Xi meeting overshadowed all else in Osaka, much as it did in Buenos Aires.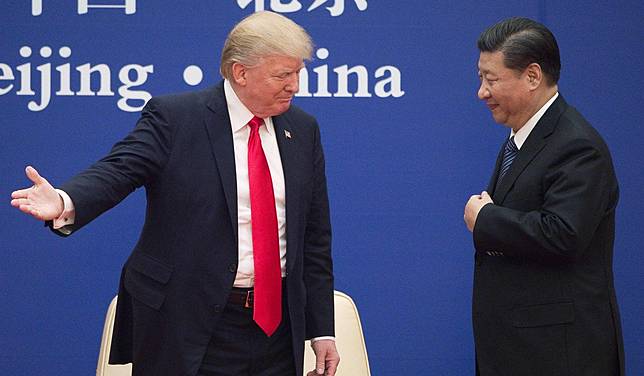 While the trade war will dominate, the question for the rest of the G20 is whether they can still gain traction on other issues such as climate change and WTO reforms, according to Roland Rajah, director of the International Economy Programme at the Lowy Institute in Sydney.
"At the end of the day, the G20 and many other multilateral institutions are merely forums for discussion and cooperation," he said. "If the world's two biggest economies aren't interested in that, then there's a big problem and the rest of the G20 isn't going to be able to really do much about it."
WTO reforms will be among the thorniest topics at the summit, and while G20 trade ministers have vowed to address the issue with "a sense of urgency", not much progress is expected in Osaka.
"For emerging economies and particularly in the case of Latin America, it is a shame to have these multilateral discussions being overshadowed in favour of a bilateral confrontation," Argentine economist Ramon-Berjano said. "It certainly does not help emerging economies, given that they are the ones that are set to gain the most from multilateral discussions on the most relevant world issues, such as the reform of the WTO and climate change among other issues."
All major economies acknowledge the urgency of reforming the WTO, which sets the rules of the game in global trade and investment. But they differ primarily on matters of substance, with China and the US accusing each other of posing existential threats to the global trading regime.
Washington views the organisation as outdated and complacent, as Trump accuses China of skirting rules to get ahead. The president has threatened to yank the US out of the WTO "if they don't shape up". The US has also blocked new appointments to the WTO's Appellate Body, effectively the Supreme Court of world trade, severely weakening the WTO's dispute mechanism. And without new appointments, the standing body of seven people that hears appeals from reports issued by panels in disputes brought by WTO members could cease to function by December.
The EU and Japan share the US' concern that China may have received special treatment by identifying itself as a "developing" country, allowing it to subsidise state-owned enterprises and force foreign firms operating in China to transfer proprietary technology to Chinese joint venture partners.
But the EU, advocating multilateralism and safeguarding the WTO's role, is unhappy with the US' unilateralism and hostility towards the WTO's dispute settlement process " a stance shared by China.
China, a major beneficiary of the WTO's rules since it joined in 2001, has vowed to reform the organisation to make it stronger and more efficient.
In May, it said US policies threatened the WTO's existence and laid out its grievances in a WTO "reform proposal". It did not name the US in the document, but denounced as an "abuse of existing trade remedy measures" policies uniquely associated with Washington " the blocking of appointments of WTO appeals judges and the imposition of "national security" tariffs on aluminium, steel and cars.
Zhao Xijun, a finance professor with Renmin University in Beijing, said: "It's a common understanding that the WTO needs to be reformed. But China and the US disagree primarily on matters of substance, and there is no sign of any breakthrough."
The US is likely to find common ground with Europe and Japan on using WTO reforms to pressure China to reform the role of state-owned enterprises, improve market access and level the playing field.
But on climate change and some of the geopolitical hotspots, notably Iran, Europe's position is closer to China's than America's, former World Bank senior economist Kuijs said.
"The key global issues are likely to continue to see different alliances. The disagreements and conflicts on (issues other than WTO reform), and more generally the unilateralist stance of the Trump administration, may stand in the way of such a united front," he said.
As the WTO and the G20 both operate on the basis of consensus, the divergence will be enough to torpedo progress in all key issues, according to analysts.
"WTO reforms and the removal of the US blockage on judicial appointments especially are urgent, but it's hard to see the US giving way on the latter at the moment," Oxford University's Magnus said.
He expected the G20 leaders to agree in principle on promoting trade and facilitating investment.
"There'll be general agreement about risks to the global economic outlook, including most recently in relation to oil prices and potential trouble in the Gulf, but I don't expect any alignment of views about how we should prepare or who should do what," Magnus said.
Meanwhile, Japanese Prime Minister Shinzo Abe has made climate change a priority for discussion, but no tangible progress is expected, mainly because of Trump's scepticism on the issue.
"Climate change will get ritualistic mentions, but there is nothing concrete to debate there," said Leslie Pal, dean of the School of Public Policy at Hamad bin Khalifa University in Doha, Qatar.
The G20 has struggled to maintain its influence in recent years as some members shift from multilateralism to more nationalistic policies, and it has gradually broadened its global economy focus to areas like counterterrorism, North Korea and Iran.
While Xi uses his state visit to North Korea last week to gain leverage in his talks with Trump, the US president is expected to push Washington's "maximum pressure" campaign against Iran as tensions between Washington and Tehran reach boiling point.
The US reportedly considered a strike on Iran on Thursday in retaliation for the downing of an American military drone and attacks on oil tankers in the Gulf that were allegedly carried out by Iran.
Amid fears of a military confrontation between the US and Iran, the other signatories to the nuclear deal that Trump withdrew from last year are expected to take a joint stand against Washington at the summit.
"The issue of the US unilateral sanctions against Iran and their impact over EU investments in Iran " with the menace of sanctions being applied to EU companies which continue running their businesses with Tehran as usual " will most probably be brought onto the table by the Europeans," said researcher Quero Arias, from the Barcelona Centre for International Affairs.
Analysts said although China, Japan and the EU had all expressed support for multilateralism, they had different ideas on what it meant.
John Kirton, co-director and founder of the G20 Research Group in Canada, said the US, China and the EU would push their own visions of the world order at the Osaka summit.
"There are cross-cutting coalitions, with the EU sometimes aligning with the US (on issues such as China's unfair trade practices) and at others with China (for example, on the Paris climate pact)," Kirton said.
China's bigger role in world issues was also changing the nature of multilateralism, according to Ramon-Berjano.
"A new type of multilateralism is taking place at the moment " a multilateralism that I define as globalisation with Chinese characteristics," she said.
Unlike many international multilateral institutions that date back to the 1940s and have struggled to keep up with the times, the G20 is relatively new. The forum was initially founded in 1999 as a ministerial meeting then upgraded to a leaders' summit in 2008, its member countries representing four-fifths of global economic output and two-thirds of its population.
"Ironically, the tensions and so-called new cold war make organisations like the G20 even more important as a venue for direct contact among leaders," Pal said.
According to Gupta, the G20 is better positioned than older groups to navigate the divide between developed and emerging economies, and the practice of rotating the chair gives them all a chance to shape the global agenda.
"In this messy interregnum between the past and hopefully brighter future of multilateralism, perhaps this messy multilateralism is the best that one can hope for at this time," Gupta said.
Additional reporting by Wendy Wu
Copyright (c) 2019. South China Morning Post Publishers Ltd. All rights reserved.
Artikel Asli