A tulou may seem an unlikely home for a museum.
The large, round, earthen buildings favoured by Hakka Chinese can house dozens of people, sometimes hundreds, under the same roof. They are commonly found in the mountainous areas of Yongding district in China's Fujian province, and tend to be fortified and enclosed within extremely thick exterior walls.
Tulou are rarely seen in a city as cosmopolitan as Indonesia's capital, Jakarta. Yet the Indonesian Hakka Museum in the city's east is housed in a type of tulou.
The museum aims to be a showcase for the contribution of the Hakka Chinese community to Indonesia. It is located in the Taman Mini Indonesia Indah, a cultural tourist park that features traditional Indonesian tribal houses from the nation's 34 provinces as well as various museums.
The Indonesian Hakka Museum, together with two other Chinese museums in the tulou - the Indonesian Chinese Museum and the Indonesian Yongding Hakka Museum - send the message that ethnic Chinese people have been a part of Indonesia for centuries, and are equal to Indonesia's other tribes.
The museums are spread across the three storeys of the Jakarta tulou. A traditional tulou would also usually have three storeys. Livestock would be kept on the ground floor, while the floor above would be used for food storage. The highest floor would serve as living space.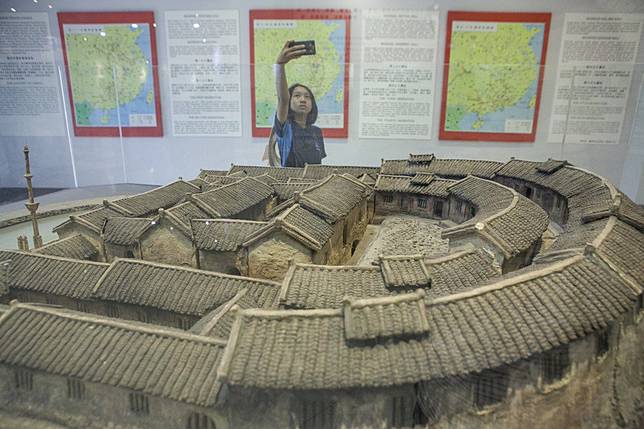 Visitors to the Hakka museum will see a huge Chinese pictograph that reads "Ngai", meaning "I" in Hakka, engraved on the wall by the entrance. The word expresses the spirit of Hakka people and symbolises bravery while facing great danger; the pictograph itself looks like a person standing on the edge of an overwhelmingly high cliff.
The museum's spokesperson, who was not officially authorised to speak to the press, says that "Ngai" serves as a reminder to people to be introspective.
"Your grandfather was once a struggling person. Now you're already rich, don't be arrogant," the spokesperson says. "If you're already rich, don't forget solidarity. If you're already rich, don't bribe anyone … the main thing is to always remember the mountain's slope. If you're slightly off guard, you'll fall. That's the philosophy."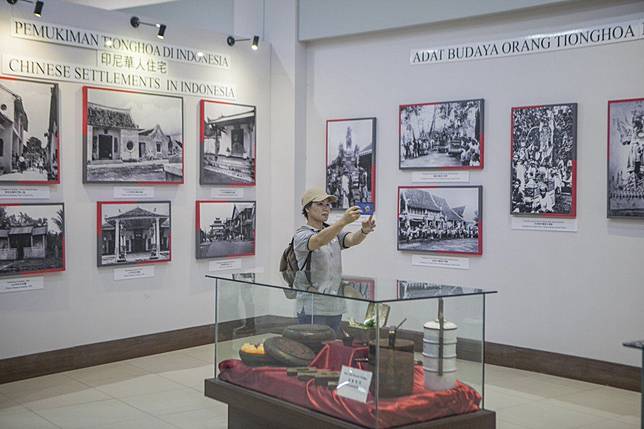 On the second floor, the Indonesian Chinese Museum features the history of Chinese arrival in Indonesia with photos depicting the lives and professions of ethnic Chinese under Dutch colonial rule.
Agni Malagina, an independent researcher and writer on ethnic Chinese-Indonesians, says the Hakka Chinese migration to Indonesia was at its peak during China's Qing dynasty (1644-1911). Many of the Hakka immigrants were labourers and political fugitives fleeing natural disasters and political upheaval, especially after the Taiping rebellion (1850-64). Many of them settled in the remote provinces of Sumatra and Kalimantan to work in plantations and mines.
Malagina adds that the immigrants might have first migrated to Indonesia in small numbers from as early as the Tang dynasty (618-907) when China first established relations with Indonesian kingdoms.
We from outside Indonesia also want to know (about Chinese-Indonesians), so this (museum) is very useful to usMalaysian visitor Jaizlyn Di
The Indonesian Chinese Museum also features stories of ethnic Chinese living in different parts of Indonesia, such as Aceh, the only Indonesian province that implements strict Islamic sharia law for resident Muslims; and the city of Tangerang near Jakarta, with its distinct Qing dynasty traditions. All these regions are home to Chinese-Indonesians that have traditions distinct from one another.
Another section in the museum honours the contribution of ethnic Chinese to Indonesia's film industry, cuisine and to the Indonesian traditional fabric of batik. There are also a number of "hall of fame" portraits of Chinese-Indonesians who have contributed to Indonesia, hung on a red and white wall that echoes the colours of the Indonesian flag.
Alongside a sentence that reads as "Indonesia, to you we serve", these celebrated Chinese-Indonesians include scientists, hospital founders and government ministers, as well as athletes, cooks and the rebels who smuggled weapons to Indonesia's freedom fighters during the battle for the nation's independence.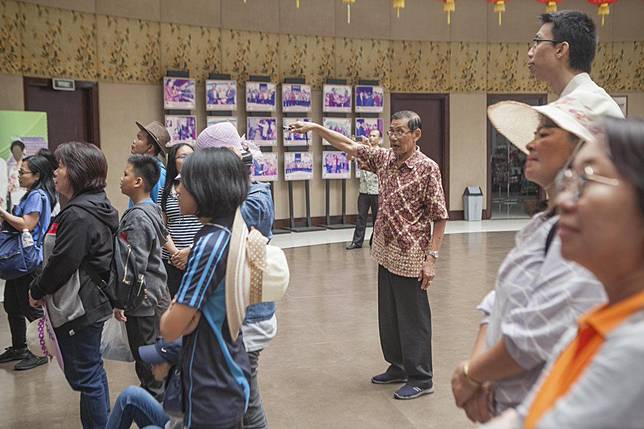 Despite his earlier anti-Chinese legislation, former Indonesian president Suharto gave the land at Taman Mini Indonesia Indah to Indonesia's ethnic Chinese in 2006, according to the museum spokesperson, who also says Suharto knew the "world had changed" and "the mindset changed", which prompted him to grant the land to ethnic Chinese-Indonesians.
In August 2014, the then president of Indonesia, Susilo Bambang Yudhoyono, officially opened the Hakka museum, signalling an increased official acceptance and admiration of the Chinese contribution to modern Indonesia.
"Our motto is that we are different but we are one," he said at the opening ceremony, as reported by the Indonesian news outlet Tempo. "The Hakka are part of our unity. One soul, one determination, one effort to advance Indonesia and to build friendships with any nation in the world." He added that he hoped the Hakka community would carry on contributing to Indonesia's development.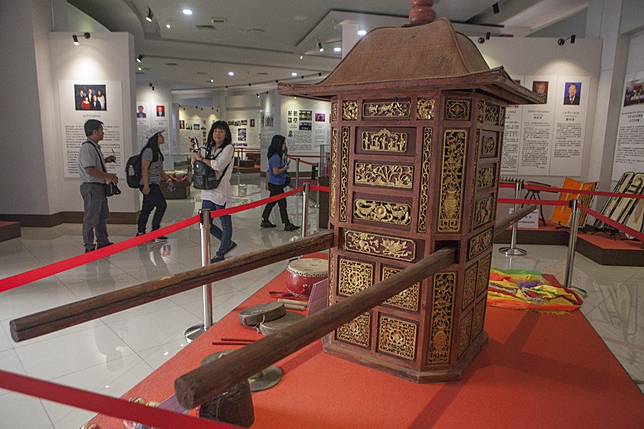 Earlier in 2014, Yudhoyono had taken a huge step in stemming the discrimination experienced by Chinese-Indonesians from the term "Cina" which, according to Didi Kwartanada, an independent scholar who has studied ethnic Chinese living in Java, meant "Chinese" but was considered an insult by some Chinese-Indonesians during Suharto's rule.
Yudhoyono issued a presidential decree which repealed the Ampera Cabinet Presidium Circular 6 of 1967, and so changed the official term for Chinese-Indonesians from "Cina" to "Tionghoa". His presidential decree determined that the dictator Suharto's 1967 presidium had "caused discriminatory, psychosocial impacts in the social relations experienced by Indonesian citizens of Chinese descent".
"This began from the anti-PRC (anti-People's Republic of China) sentiment following a failed coup on September 30, 1965," Kwartanada says, referring to the abortive power grab which triggered mass killings across Indonesia. "So the presidium circular was issued, which appeared to assert Chinese nationals were the same as Chinese-Indonesians by using the word 'Cina'. In English, perhaps 'Tionghoa' (can be thought of as meaning) 'Chinese', (whereas) 'Cina' is 'Chink'."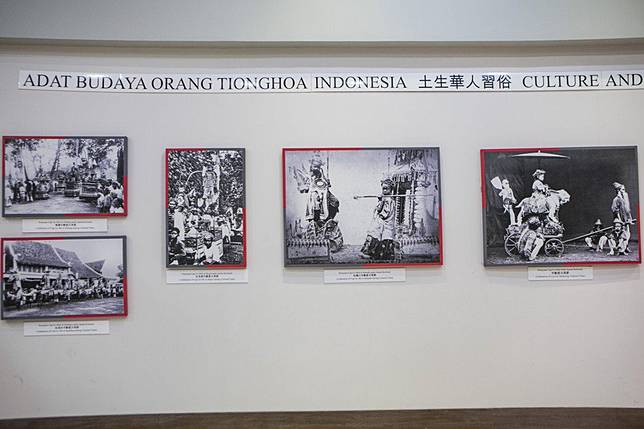 Suharto's New Order government also banned the observance of Chinese traditions in Indonesia, closed Chinese schools, banned Chinese-owned media outlets and dissolved ethnic Chinese organisations. Chinese-Indonesians were even required to change their names to more traditionally Indonesian-sounding ones.
In recent years, this discrimination seems to be returning. Kwartanada points out that the trend of "nativism" - favouring native inhabitants over immigrants - is getting stronger despite Yudhoyono's decree. Many Indonesians have used social media to call for the native population's "rights" to be returned and to warn Indonesia is under threat from foreigners and from Chinese immigrants.
"The 2017 Jakarta gubernatorial election was a clear example (of that nativism)," Kwartanada says, referring to current Jakarta governor Anies Baswedan's defeat of incumbent Hakka Chinese-Indonesian politician Basuki "Ahok" Tjahaja Purnama, after Ahok was controversially charged with blasphemy. Hardline Islamic groups opposed the Chinese-Christian Ahok, who was later jailed for seemingly innocuous remarks he had made about Islam.
(Hakka Chinese) created so many industries that actually helped Indonesia. So we look in the mirror ourselves, we as Indonesians, (and ask): where's our contribution?Rahayu Kristiyanti, program officer, Beneran Indonesia foundation
Despite this, visitors from far and wide enjoy the Hakka museum. Malaysian visitor Jaizlyn Di says the museum is full of "useful information", adding that those who built the museum are leaving a legacy.
"We from outside Indonesia also want to know (about Chinese-Indonesians), so this place is very useful to us," says Di, who is visiting the museum for the first time with her church group.
Another visitor, Rahayu Kristiyanti, is program officer at the Beneran Indonesia foundation, which engages in character building and civic education. She says the information about the ethnic Chinese contribution to Indonesia provided at the museum aligns with her foundation's vision on educating students on how to contribute to their nation.
"Hundreds of thousands (of Chinese) came here (to Indonesia) and … survived by establishing businesses and industries even though they experienced Dutch (divide and rule) politics where they were excluded from all but one Jakarta locality (Chinatown)," Kristiyanti says.
"It's proved by so many (museum) relics - they created so many industries that actually helped Indonesia. So we look in the mirror ourselves, we as Indonesians, (and ask): where's our contribution?"
Copyright (c) 2019. South China Morning Post Publishers Ltd. All rights reserved.
Artikel Asli