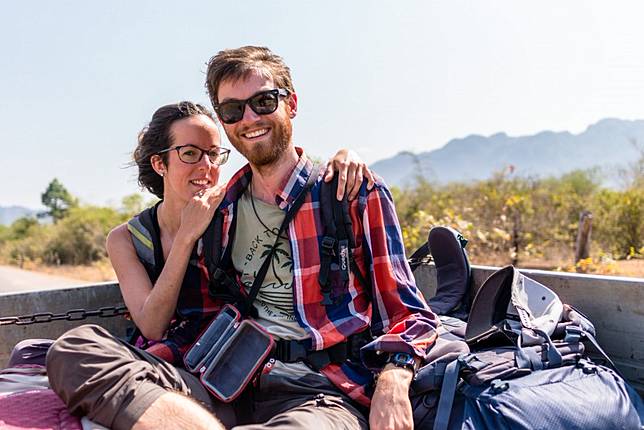 French travellers Margaux Dewitte and Julien Espaze have spent the past few months experiencing Hong Kong life from a boat called Goom Guda, a Korean phrase for dreaming. It's an apt name.
The young couple have been living their dream since October 2016, when they left their jobs in pharmaceutical research to hitchhike around the globe in a slow, green and ethical way - meaning no planes.
But with the boat undergoing engine repairs after hitting bad weather - violent storms and three-metre waves - the couple are now looking for a ride out of Hong Kong or Macau (on a yacht, boat, or cargo ship) to a destination east (Japan, South Korea, America) or south (the Philippines, Indonesia, Australia).
"We are now looking forward to sail/travel by sea again, to open a new chapter in our adventure. We are not looking for paid positions, as we are pretty new on the sea … We just want to leave with a friendly crew, on any kind of ship, to any destination. We are fully insured, non-smokers, and pretty good cooks," they wrote in a recent post on a Hong Kong community platform.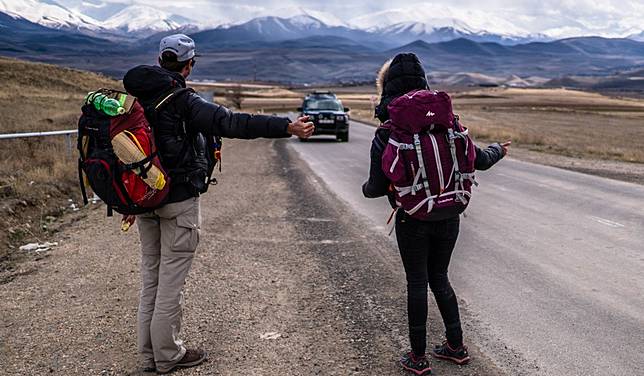 It's a humid August day in the Aberdeen typhoon shelter on the southern shore of Hong Kong Island, and Espaze is dwarfed by boats bobbing about around him as he steers a rubber dinghy from the pier to their temporary home on the Goom Guda. The boat's cabin is sparse, a couple of fans battling the heat, the couples' backpacks dominating the room and laptops spread out on a table.
"Do you want a cup of tea and a biscuit?" Espaze asks - a normal gesture in an otherwise unusual setting.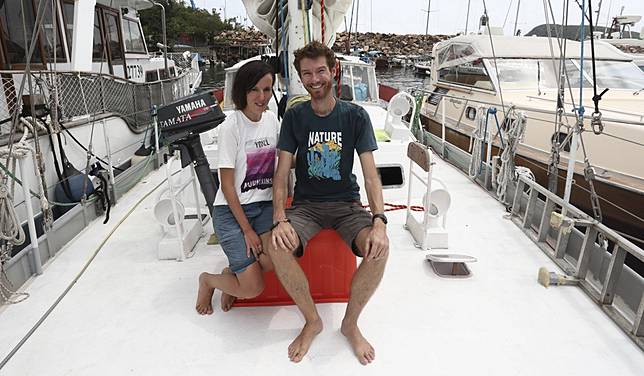 The best way to get a picture of the pair's journey is to break it down into numbers.
Since leaving France almost three years ago, the couple have visited 25 countries, caught rides with 1,167 land vehicles covering 60,000km, sailed on two boats over 4,500km and engaged in 10 volunteering missions at hostels, farms, humanitarian organisations and families - all in exchange for bed and food.
They have also stayed with 236 hosts, some organised through websites and other unplanned and spontaneous.
The latter, they say, has left them with some of their best memories. "You can add one flight to that list," Espaze says. "We flew in an ultralight glider in Bulgaria."
The most impressive number is how little they have spent: an average of Euro1,000 (US$1,124) per year, or around Euro2.80 per day, to cover expenses such as visas, sightseeing and food.
"The timing for this adventure was right. We had both quit our jobs, had no debt and didn't have kids. And because we have no plan - no end of the road - we have been quite extreme, following the alternative travel mantra of 'exchange as little money as possible'," Espaze says, adding that unlike "begpackers", they are all about giving back to their hosts and the community.
Walking in Iran's Zagros Mountains with families and their herds of goats and sheep - it was one of our most memorable experiencesJulien Espaze on one of his favourite travel memories
"If we stay with a host then we help out: we cook, clean, give language lessons. If we're on a boat we work as part of the crew … It's a two-way street that benefits everyone."
While travelling at a slow pace without creature comforts or a fixed itinerary - relying mostly on couchsurfing, volunteering or wild camping - might not be everyone's cup of tea, the couple are part of a growing movement of alternative travellers who want immersive personal experiences beyond those offered in travel guides. (Espaze is a moderator for Nomad, an online community for sharing information on low-budget and low-impact ways to live sustainably on the road.)
Hitchhiking fulfils another mission: to leave a delicate carbon footprint.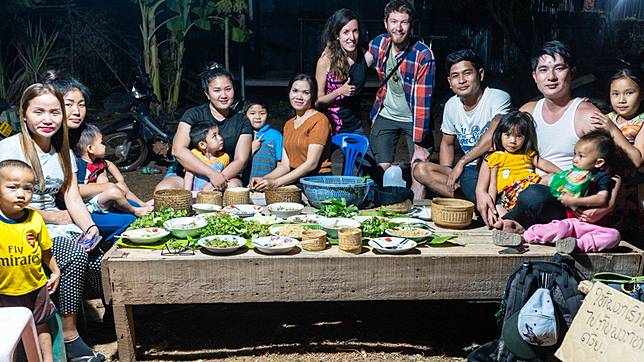 Both are fully aware of the toll air travel has on the environment, one highlighted by a rise in global movements such as Stay Grounded, a network that aims to tackle the causes of aviation growth and climate change, and work towards an ecologically sustainable and just form of mobility.
Then there's 16-year-old Swedish climate activist Greta Thunberg, who is a few days into a two-week Atlantic crossing in a solar-powered yacht, shunning air travel as she heads to next month's UN Climate Action Summit in New York.
In Sweden, the movement highlighting the damaging environmental impact of plane travel is called flygskam, or "flight shame". But Dewitte, 30, and Espaze, 32, aren't playing the blame game.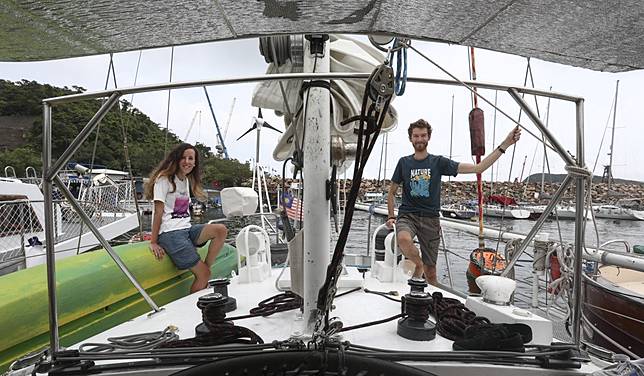 "In our previous jobs we took a lot of planes," Dewitte says. "So we don't blame people for flying. We're just promoting a new, low-impact way to travel."
Espaze says further environmental damage from air travel will be caused by an increase in budget airlines and the growth of a middle class with disposable income in countries such as India and China.
"Again, we are not on the moral high ground telling people how to travel, but showing an alternative way to do it."
For a taste of their travels, the couple's blog, serialhikers.com, is full of stories, from spending time with Pakistani and Afghan refugees in the Serbian capital, Belgrade, to exploring rainbow-like mountains and Buddhist temples along China's Silk Road.
In the landlocked central Asian nation of Kyrgyzstan, they found shelter in a yurt, 3,000 metres above sea level, and watched the annual World Nomad Games, dubbed the "Olympics for nomads", where 2,000 athletes from 40 nations compete in "ethnosports" such as horseback javelin-throwing, wrestling on a horse, archery and headless goat polo.
"They eat the goat later. Using the carcass in the polo match helps tenderise the meat," Espaze says.
In Vietnam, Dewitte was a lucky charm during Year of the Pig celebrations when some local villagers used the numbers in her age to bet on the lottery. They won four million dong.
"It was about a month's salary so there was a lot of celebrating," she says.
They have also experienced amazing hospitality.
In Kyrgyzstan, a widow with three children invited the pair into her house.
"It's part of the culture to exchange gifts, so I gave her my earrings and she gave me a beautiful ring, which I wear daily. We are still in touch. These moments are very special."
And while they miss their family in France, one of the hardest things has been convincing them that life on the road is safe, with only a couple of bumps along the way (a few drunk drivers and one truck driver that got quite "touchy feely" with Espaze.)
The couple have also been lucky in health, with just one bout of illness after drinking contaminated river water while travelling in Iran with Bakhtiari people, one of the country's largest nomadic tribes.
The scientists have a theory behind their lack of stomach upsets: by travelling slowly, their bodies have had time to adjust to different diets.
"For example, if you fly direct from Australia to India, your body has no time to adapt to the different spicy food," Espaze says. "But by moving slowly from country to country, I believe our bodies have had a chance to gradually adapt to different food along the way."
Falling ill, however, could not detract from their tribal encounter.
"Walking in Iran's Zagros Mountains with families and their herds of goats and sheep - it was one of our most memorable experiences."
Food has been a key ingredient in their adventures, their blog featuring recipes collected along the way. And while they have eaten some amazing food, the country that dished up the biggest surprise was Georgia, the tiny country at the crossroads where Europe meets Asia.
Here, they say, the food was as warm and comforting as the Georgian people, not surprising considering the country has a saying: A guest is a gift from God.
The food that left the biggest impression on their taste buds was khachapuri, a traditional home-made bread filled with gooey cheese and topped with an egg. "The khachapuri reminded me of the saying we have in France - 'grease is life'," says Espaze.
Their blog also shares advice for those thinking about hitting the road, from the best way to communicate with locals (while a smile, gesturing and pointing help, Google Translate is also very handy), and what to do if you have an accident, to an itemised list of what each packed and how much their bags weighed (Dewitte's 13-14kg/Espaze's 17-18kg).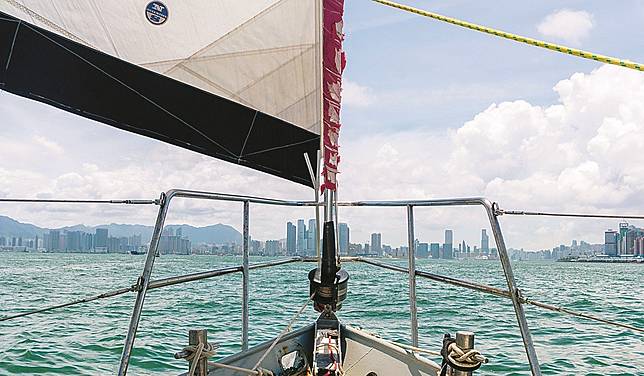 They also share tips on the best camera and video equipment, and a glimpse of their social media platforms is proof these intrepid travellers are pretty skilled photographers. Keeping chickens and woodworking have also been added to their skill set.
"This adventure has shown me that I want to be my own boss," says Dewitte. "It's made me realise how lucky I am, and how few material items I need."
There is one creature comfort she misses above all, howeve,r after many nights in a tent, sleeping on a blow-up bed?
"I really miss a good mattress," she says.
Since this interview, the couple have moved into a nearby houseboat at the Aberdeen typhoon shelter, where they are cat sitting and doing odd jobs for the boat owner. If you can help them lock in the next leg of their journey, contact them via their Facebook page: https://www.facebook.com/SerialHikers/ or email: serial.hikers@gmail.com
Copyright (c) 2019. South China Morning Post Publishers Ltd. All rights reserved.
Artikel Asli