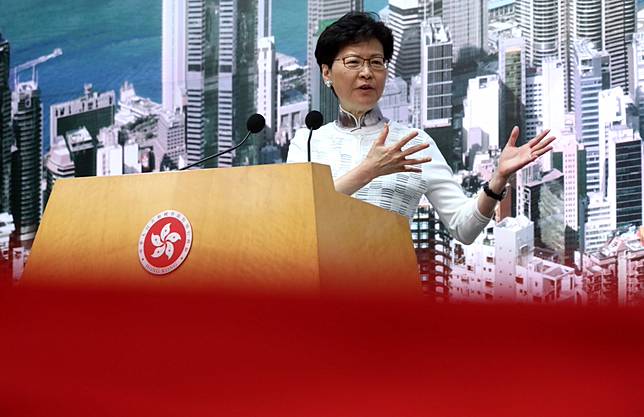 Hong Kong's leader Carrie Lam Cheng Yuet-ngor announced the suspension of the legislative process for the controversial extradition bill in a 75-minute press conference on Monday, when she took 16 questions from local and overseas reporters.
While stressing the bill was well-intended, she expressed regret for the controversies the proposal had sparked.
"I feel deep sorrow and regret that the deficiencies in our work and various other factors have stirred up substantial controversies and dispute in society following the relatively calm periods of the past two years, disappointing many people," she said.
"We will adopt the most sincere and humble attitude to accept criticisms and make improvements so that we can continue to connect with the people of Hong Kong."
The bill would have provided the legal grounding for Hong Kong to send suspects on a case-by-case basis to jurisdictions with which the city has no long-term extradition agreement, including mainland China.
Here is a breakdown of some of the key questions and answers:
Why did you wait till now - after rounds of criticism, more than one million people took to streets and violent clashes between protesters and police - to decide the suspension? Did you meet Vice-Premier Han Zheng earlier this week and did he tell you to press the pause button?
It's neither appropriate nor responsible if I drastically amend a policy after one, two or three submissions of opinion. In the past week, the situation has become worrying and distressing. Therefore two reasons have emerged. One is that I must restore calmness in the society as soon as possible, and the other one is that I must prevent any further injuries to law-enforcing officials and citizens due to polarised ideas.
I could not comment on any meeting I had with anybody if it was not an official and public meeting. Whether the central government has been informed of my decision, the answer is yes … they understand. They have confidence in my judgment. And they supported me.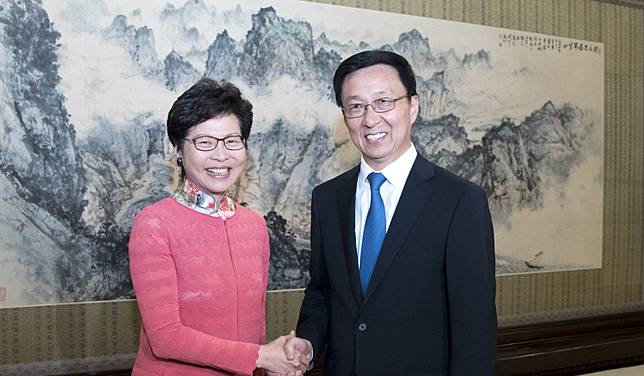 Why did you decide to suspend instead of withdrawing the bill? What is the difference?
In very brief terms, it's because this legislative exercise has very well-intended objectives. One is to deal with the Taiwan case. The other is to rectify the deficiencies in our current regime to deal with mutual legal assistance on criminal matters, and also to allow surrender of fugitive offenders with about 170 countries and territories without long-term agreement … With those two objectives still in mind, withdrawing the bill seems to suggest that even those two objective were erroneous in the first place, and I cannot accept that because I think they are the needed objectives.
To rectify the deficiencies in our regime is something that we have also been asked by the international community to do. One of these international organisations is the Financial Action Task Force on Anti-money Laundering … We are a member among I think 37 members of this group. The FATF came to look at our situation and said by and large we are doing well on various aspects.
But there is this aspect which we ranked very low. It's because you have no extradition arrangement, no mutual legal assistance on criminal matters with mainland, Macau and Taiwan. So they said you better do it as a matter of priority. So that was on our agenda anyway. We have to do something. So at least now I said I made an attempt. I would tell FATF next time they came: I have made an attempt, but somehow we could not deliver it yet, and we would try it again if circumstances permits. So the differences between suspension and withdrawal could be explained in that context.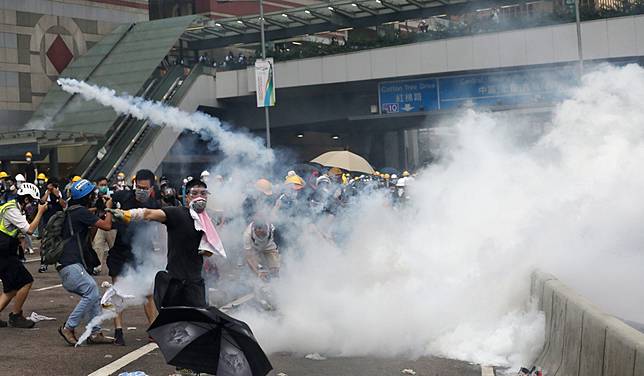 Will you step down? Will you apologise to the citizens, particularly those who were injured?
I have repeatedly said, and I hope people will appreciate, in doing this legislative exercise, myself and my colleagues were driven by our passion for Hong Kong. We want Hong Kong to do well … It is also driven by our empathy for the people of Hong Kong.
With those objectives in mind, yes, we have not done a good enough job to convince people and to ensure that these laudable objectives could be met. But give us another chance, we will not only do this bill well. In our engagement with people we can get more diverse opinions, we can build broader consensus to do it. We have other things to do, we have the economy to look after, we have livelihood issues to address. On the former especially we are expecting some downturn in Hong Kong's economy. That's where we will continue to perform and deliver for the people of Hong Kong.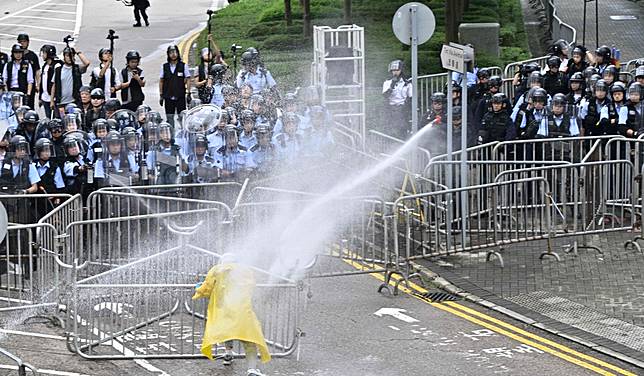 Will you scrap the definition of Wednesday's protests and clashes as "riot"? Did the government have internal discussions when the protests were interpreted as "a colour revolution organised by foreign forces"?
It was the police's responsibility to describe and define what happened, and I agree with what they said.
Most of the people in Hong Kong could see what happened in Admiralty on Wednesday, particularly through live images in TV broadcast. They could see that was not a peaceful expression of opinions. Instead, aggressive weapons were used in attacking police officers, and it was reasonable and natural for officers to enforce the law.
In that case, law enforcement actions were of course and perfectly justified … I believe the police were constrained, responsible and tried their best to maintain the overall situation. We did not have such internal judgments (of colour revolution).
Is this really about a misunderstanding of the bill held by so many Hong Kong citizens, or is this about the problem that the people of Hong Kong deeply distrust the central government in Beijing?
I have not used that term "misunderstanding". I was saying that we have not done sufficiently to explain and allay fears and concerns and so on. Of course it's difficult for me as a chief executive standing here to evaluate the causes of that resistance or fear or concern about this bill.
But I would confess, as I did in a statement on Wednesday. I said that in the past year or so we have seen this sort of situation when these major confrontations, and very often, the issue that has given rise to that confrontation has a mainland dimension. No matter what is that concern or that fear, I think everyone should be given an opportunity to increase their confidence, to allay their concerns, so that if it's a good thing for Hong Kong, then we get it done. This is exactly what happened to the co-location legislation last year.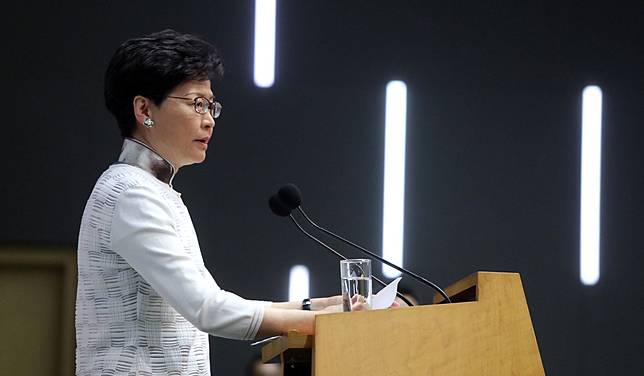 What will the government do next with the bill and to handle the Taiwan murder case?
The government has decided to suspend the legislative amendment exercise, restart our communication with all sectors of society, do more explanation work and listen to different views of society … The Legislative Council will halt its work in relation to the bill until our work in communication, explanation and listening to opinions is completed. We have no intention to set a deadline for this work and promise to report to and consult members of the Legislative Council Panel on Security before we decide on the next step forward.
We have spent a lot time to find the proposed solution (to the Taiwan case). But now it seems impossible to have the proposal approved (by Legco) before the suspect's due for release from prison (in Hong Kong). We do not have the legal basis at the moment to surrender the suspect to Taiwan according to Taipei's requirements.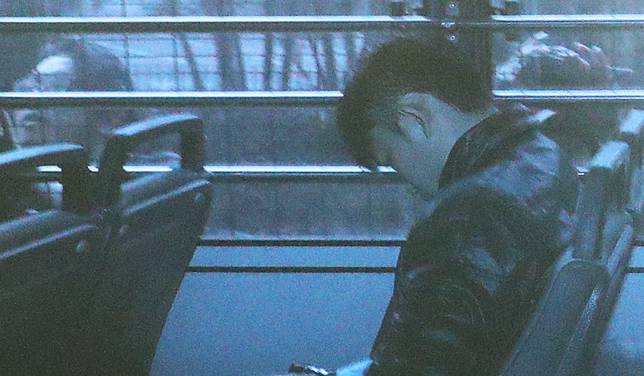 Will your decision to suspend make the pro-establishment, who has been lending you their strong support, feel fooled?
I completely accept that some pro-establishment lawmakers are disappointed and find it difficult to explain the decision to their supporters. I explained to dozens of pro-establishment lawmakers earlier today, hoping for their understanding and tolerance. Our common goal is to keep Hong Kong from chaos, severe polarisation and violence. I am deeply grateful for their strong support throughout the process.
Have you learned any lessons?
Usually even when a bill draws extreme opinions, there can be a process of expression and negotiation. But this bill simply cannot get started. I don't know if this is unprecedented. The stance adopted by the opposition camp confuses me. Why can't they look into the bill, have some talks or raise some amendments?
The pro-establishment camp has been very supportive … their concern, on the other hand, lies in how to get an earlier sense of the government's policymaking in order to start some preparatory work earlier.
Copyright (c) 2019. South China Morning Post Publishers Ltd. All rights reserved.
Artikel Asli