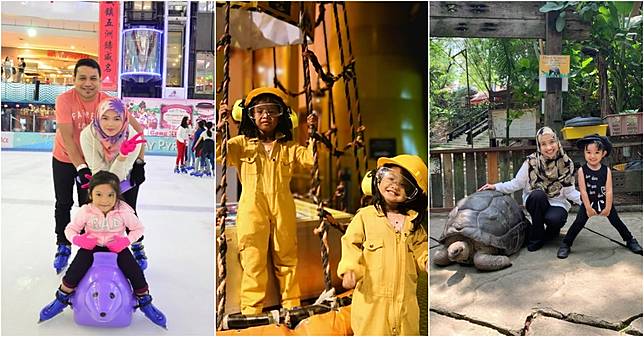 The blessed month of Ramadan is upon us and it is the best time of the year for family bonding as we spend more time together for iftar and tarawih ❤️ And so happens, the Malaysian mid-year school holidays also fall during this time 😊 But just because it is Ramadan does not mean the family has to stay home. There are plenty of fun-filled family activities that can be done during the fasting month! P.S. The Malaysian public school holidays are from 25 May to 9 June 2019
Credit: Giphy Between indoor activities such as immersing yourself in an underwater adventure, thrilling rides at indoor theme parks, and outdoor activities such as learning about animals, there are plenty of fun and educational activities for every family to enjoy! We've compiled 16 places in Kuala Lumpur and it's surrounding areas for a fun-filled school holiday with the family 😍 Do note that some of the activities are outdoors and may not be suitable for young fasting children.
1. Be a scientist at Petrosains Discovery Centre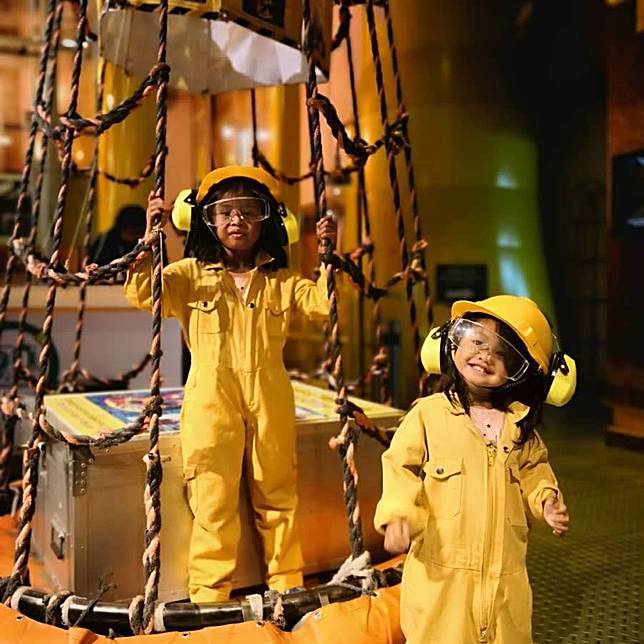 Credit: @nisa_wkar on Instagram Let the young ones learn about STEM (science, technology, engineering and mathematics) in an interactive science museum dedicated to the petroleum science industry! Located conveniently on the top floor of Suria KLCC's shopping centre is Petrosains Discovery Centre, KL's leading science museum. The futuristic-themed boasts multiple interactive sections that will take about an hour to explore (if you don't get too caught up in one of their attractions). Start off with the 'Dark Ride', a round-shaped 4-seater ride that takes you through a journey through Malaysia's rainforest, mountains, seas and the country's advancement throughout the years 😍 Once you've reached your destination after the ride, explore different sections ranging from a 'village' with exhibits introducing how petrol is used in the local daily life, a dinosaur exhibit, a music and art zone, and plenty more! There will be plenty of buttons, experiments, mini rides, and two IMAX 3D cinemas to keep your young ones(and you) will be entertained throughout the day! Address: KLCC, 4 Suria, Kuala Lumpur City Centre, 50088 Kuala Lumpur Price: Child (2 years and below) Free admission Child (3 - 12 years old) - RM7.95 (Malaysian), RM17.50 (non-Malaysian) Adult (13 - 60 years) - RM19.60 (Malaysian), RM29.70 (non-Malaysian) Senior Citizen (61 years and above) - RM9.50 (Malaysian), RM14.80 (non-Malaysian) Hours: Tuesdays to Fridays 9.30am - 5.30pm, Saturday and sundays 9.30am - 6.30pm, closed on Mondays Contact: 03-2331 8181 Website | Facebook | Instagram
2. Make friends with colourful birds at KL Bird Park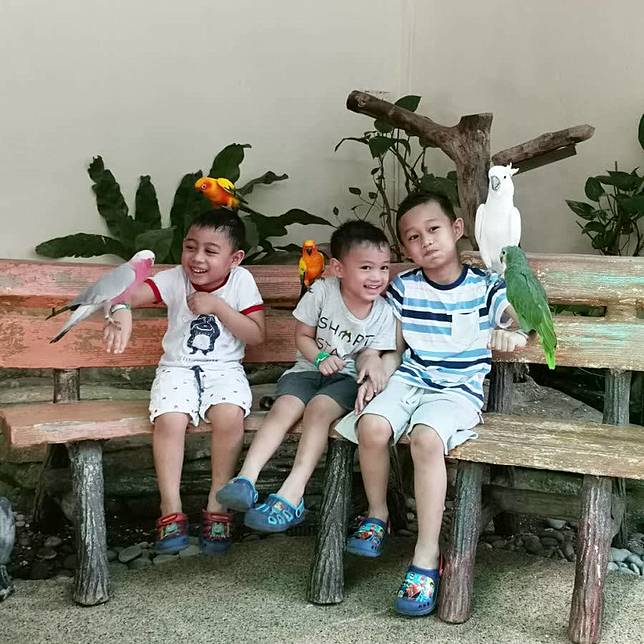 Credit: @suhaime03 on Instagram If your little ones are not fasting, or have the energy for a little walk, this is one of the best places for a family outing. Since this an outdoor activity, we suggest visiting early in the morning before it gets too hot, or later in the evening after the afternoon heat 🌥 The KL bird park is considered the world's largest bird park and is home to over 3,000 birds and 200 species 😍 The large park is divided into several sections separated by bird species who are free to fly around within their large netted enclosures. Walk through the tiled enclosure and explore the Brahminy Land, World of Parrots, Flamingo Pond, Hornbill Park, Oriental Birds Aviary and more! As you walk through the park, you'll be walking alongside peacocks, crowned pigeons, storks and plenty other species since they're roaming free within the area and are used to having people around 😁 Among the beautifully landscaped gardens are also multiple water features including a large man-made waterfall and river that flows through across the park, and they are filled with vibrant and colourful birds!You'll also get a chance to feed parakeets and take photos with some of the free-flying birds too 😍 And if the little ones get a little thirsty or hungry, don't worry there are two food stalls selling snacks and drinks within the enclosure, as well as a large restaurant at the exit which looks into the hornbill park. Address: KL Bird Park, 920, Jalan Cenderawasih, Perdana Botanical Gardens, 50480 Kuala Lumpur, Federal Territory of Kuala Lumpur Price: Adult - RM63 (normal price), RM25 (with MyKad) Child (3 - 11 years old) - RM42 (normal price), RM6 (with MyKad) Senior citizen (60 years and above) - RM6 (with MyKad) Hours: 9am - 6pm daily Contact: x Website | Facebook | Instagram
3. Be in awe by underwater creatures at Aquaria KLCC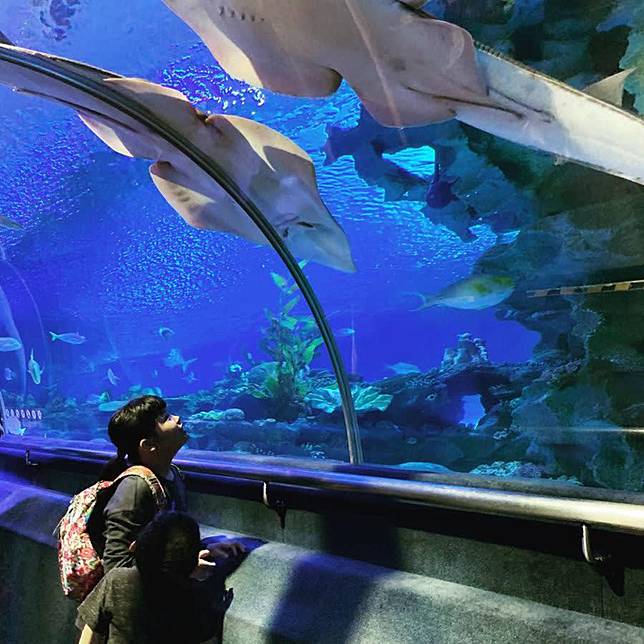 Credit: @franlua_foonling on Instagram Immerse yourself in an underwater experience without getting wet at one of the largest aquariums in Southeast Asia with over 150 species of marine life 🐠 Walk through different air-conditioned exhibits showcasing a variety of underwater landscapes from the Amazon basin to Malaysia's rivers, and the open ocean 😍 One of the main highlights is a 90-metre tunnel through a massive aquarium. You'll be surrounded by ocean life such as tiger sharks, stingrays, and so much more. There's also a pretty authentic looking shipwreck in the middle of the giant aquarium. Seeing sharks swim around the shipwreck is a surreal experience, almost movie-like. By the time you're done with this water sections (oceans and rivers), you would have seen over 5,000 marine animals! Next up would be the Jewels of the Jungle section which showcases mangrove water creatures, including reptiles, amphibians and otters! Address: Kuala Lumpur Convention Centre, Jalan Pinang, Kuala Lumpur City Centre, 50088 Kuala Lumpur Price: Adult - RM69 (normal price), RM49 (with MyKad) Child (3 to 12 years) - RM59 (normal price), RM39 (with MyKad) Senior citizen - RM49 (normal price), RM39 (with MyKad) Handicapped (including adult, child, and senior citizen) - RM16 Hours: 10am - 8pm daily Contact: 03-2333 1888 Website | Facebook | Instagram
4. Take a wild ride at Berjaya Times Square Theme Park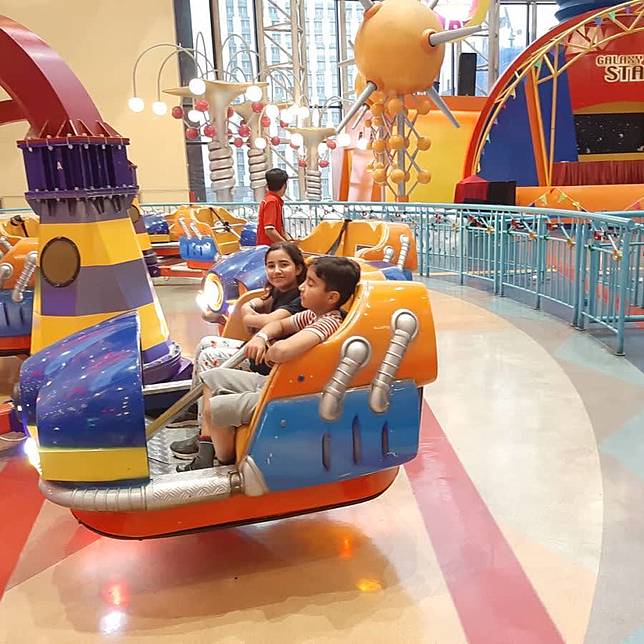 Credit: @gulzgondal on Instagram Have a fun-filled family day at the largest indoor theme park in Malaysia! Located on the fifth floor or Berjaya Times Square Hotel (which is also one of the biggest shopping malls in the country). The theme park is designed with two zones in mind, for adults (the Galaxy Station) and children (Fantasy Garden), making it perfect for days when you're looking for some thrilling adventures with the family without too much effort! There are a total of 14 rides for the adults, including an 800-metre long roller coaster and 8 rides for young children, even toddlers 😍 Young kids and toddlers will have a blast on the rides such as Crazy Bus, Flying Bumble Bee, Fantasy Trail and Buddy Go Round! Address: No. 09-103, 9th Floor, Berjaya Times Square, No.1, Jalan Imbi, 55100 Kuala Lumpur, Malaysia. Price: Adult - RM70 (normal price), RM55 (with MyKad) Child (age 3 - 12 years) - RM65 (normal price), RM45 (with MyKad) Senior citizen (age 55 and above) - RM30 (normal price), RM20 (with MyKad) Family package (2 adults & 2 kids) RM168 (with MyKad) Hours: Monday to Friday 12pm - 10pm, Weekend and Public holidays 11am - 10pm Contact: +603 2117 3118 Website | Facebook | Instagram
5. Have an adventure day at District 21
Credit: @istaldaria on Instagram About 40 minutes drive away from KL is District 21, a 6,500 square metre indoor theme park featuring a post-apocalyptic themed obstacle course for all ages. The place has 11 attractions with different levels of difficulty. The older kids can navigate their ways through mazes of labyrinth steel tunnels, cages, and mind-challenging puzzles, while the younger ones can experience their own obstacle courses (with low ropes), ride on a carousel and ride pedal go-karts. Parents can be assured that their children's safety is a priority as the theme park is equipped with padded flooring, safety helmets, and knee and elbow pads 😁 Address: AT 6, IOI City Mall, IOI Resort City, 62502 Putrajaya, Wilayah Persekutuan Putrajaya Price: RM58 (weekdays), RM76 (weekends), free for kids below 90cm, free for wheelchair-bound visitors Hours: Monday to Friday 12pm - 8pm, Weekends 10am - 8pm Contact: 03-8328 8888 Facebook | Instagram
6. Experience different careers at KidZania Kuala Lumpur
Credit: @fazil14_ on Instagram KidZania gives children a unique experience by letting them explore differrent careers in a 'professional' setting. The entire place is set like an indoor city with miniature replicas of office buildings 😍 Each 'office' allows children to don official uniforms and experience adult jobs like a surgeon, judge, firefighter, pilot and hairdressers! Dentist and doctors will work from their clinics, pilots will experience 'flying' from their cockpit, and firefighters will roam around the miniature city putting our 'fires' 😆 Some career paths even allow them to attend brain-storming sessions and attend boardroom meetings! Only children are allowed in the 'office buildings', but fret not, your child's safety is assured with on-site Zupervisors who will care for them as they explore different career paths! Also, each child will have to wear an electronic tracking bracelet that prevents them from leaving the indoor city without their parents. Address: Curve NX, 18, Jalan PJU 7/5, Mutiara Damansara, 47810 Petaling Jaya, Selangor Price: Age 0 to 1  - free Age 2 to 3 - RM46 (normal price), RM41.40 (online purchase) Age 4 to 17 - RM95 (normal price), RM85.50 (online purchase) Age 18 to 59 - RM50 (normal price), RM45 (online purchase) Age over 60 - RM38 (normal price), RM34.20 (online purchase) Disabled - RM38 (tickets must be purchased at the counter) Hours: Tuesdays to Sundays 9am - 4pm, closed on Mondays Contact: 03-2203 9666 Website | Facebook | Instagram
P.S. If you're looking for kid-friendly resorts within Malaysia for a short family getaway, check out these 7 kid-friendly resorts in Malaysia.
7. Escape the heat at Sunway Pyramid Ice Skating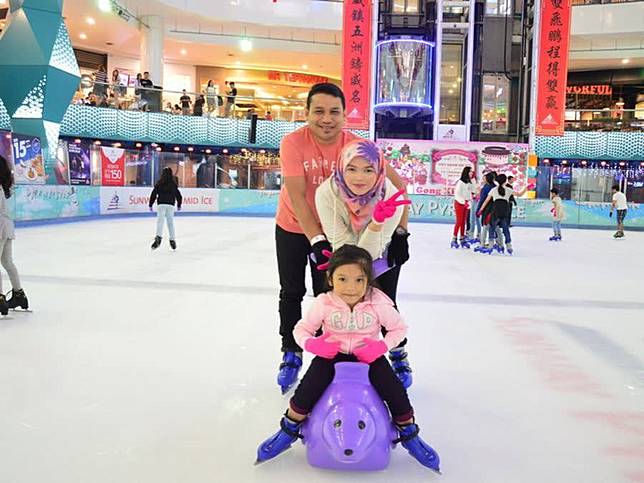 Credit: @rosymus on Instagram With the hot KL weather, why not spend the day indoor ice-skating in a shopping mall? 😍 You can also occasionally watch the national team practice or even international tournaments at the rink! It'll be a fun day out for the entire family. And if you've never ice-skated before, don't worry, Sunway Pyramid ice also offers 30-minute basic skating skills starting at RM70 😊 Address: 3, Jalan PJS 11/15, Bandar Sunway, 47500 Subang Jaya, Selangor Price: Weekend RM20, Weekday RM25, School & public holiday RM28 Hours: Weekday 10am - 8pm, Saturday 9am - 9pm, Sunday 9am - 6pm, School & public holidays 9am - 9pm Contact: 03-7492 6800 Website | Facebook | Instagram
8. Spend the day tumbling and rolling at Jungle Gym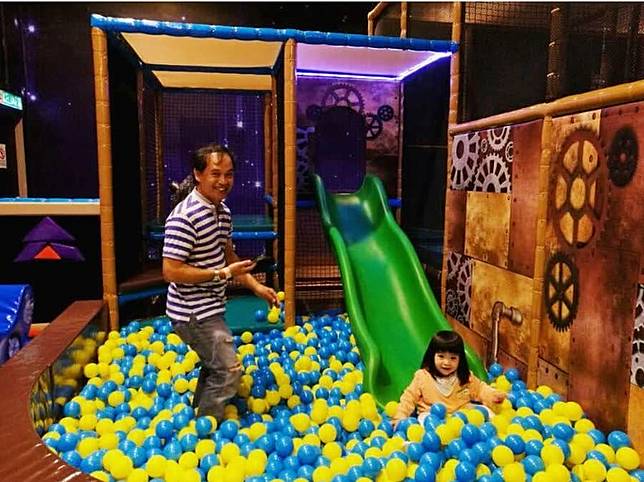 Credit: @junglegymplayland on Instagram Sorry parents, but Jungle Gym is one for the kids only. The entire place is basically a place for the young ones to jump and roll around in fun! Let the kids loose for a day of jumping on trampolines, crawling tunnels, slides, and pools of balls! For the toddlers, there is also an area for them with tiny slides, mini ball pit, giant blocks, wall games, bouncy pool 😍 There's also a sofa area for parents to chill and relax while the kids have fun 😊 Address: has multiple outlets - Bangsar, Shopping Centre, Atria Shopping Gallery, SkyAvenue Genting Price: prices differ depending on outlet Hours: operating hours may differ depending on the outlet Contact: Bangsar Shopping Centre (+603-2282 2643), Atria Shopping Gallery (+603-7731 7193), SkyAvenue Genting (+6012-232 7525) Website | Facebook | Instagram
9. Explore i-City Theme Park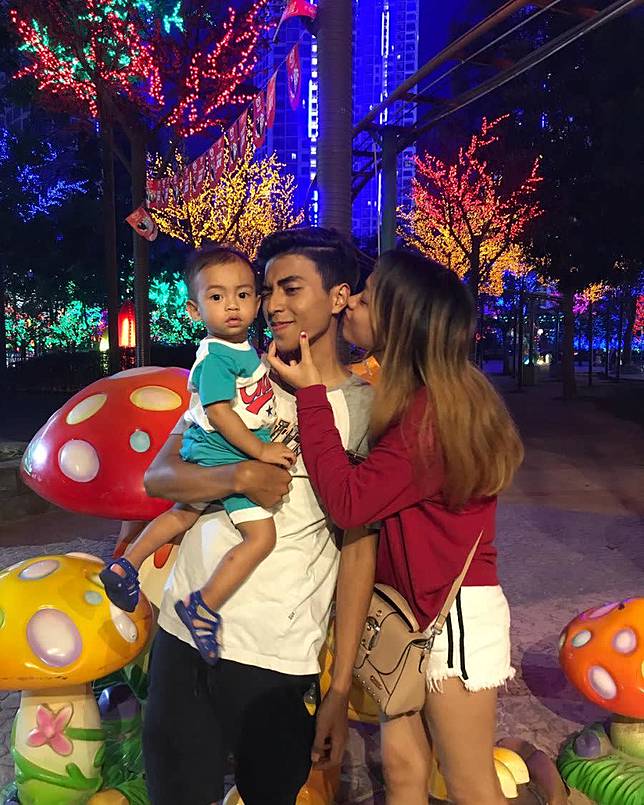 Credit: @_ajiiiq on Instagram If you can't decide what to do, why not take a short trip to Shah Alam and explore i-City's 72 acre theme park? Their large variety of highlights include City of Digital Lights, Red Carpet Wax Museum, WaterWorld, SnoWalk, Trick Art Mueseum, House of Horror 5D, Theatre Fun World, CityWalk, and Space Mission! Since the ticket entrance is dependent on the attraction you want to visit, you can choose which attraction suits you and your kids best 😊 Experience winter at the snow park, explore the Trick Art Museum that showcases paintings of wildlife, and landmarks that seem real in photographs, or meet celebrities at the Wax Museum! Your choices are limitless 😍 P.S. If you're looking go overseas for a family vacation instead, here are 7 kid-friendly resorts in Southeast Asia for your next vacation. Address: i-City, 40000 Shah Alam, Selangor,Malaysia. Price: Prices differ depending on the package. Click here to find out about ticket prices. Hours: 11am - 12am daily Contact: 03 5521 8866 Website | Facebook | Instagram
10. Enjoy nature at Farm in the City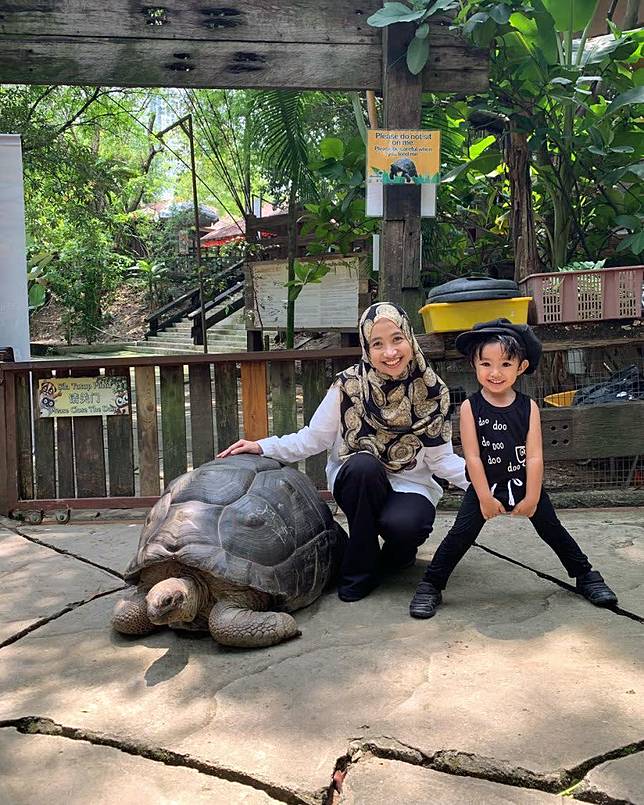 Credit: @altukiena on Instagram Farm in the City is the ideal place to introduce your young ones to nature and animals 🐢 Located in Seri Kembangan, the nature-esque place is perfect for a day out with the family to learn about animals and nature. Besides admiring beautiful gardens (which might not be so much fun for the kids), you can also explore multiple sections including a reptile corner, koi pond, and a bird aviary! Some of the animals you can see there include snakes, peacocks, geese, iguanas, turtles, tortoises, deers, rabbits, guinea pigs and marmosets! And one of the great things that you and your kids will love is that unlike a zoo, you and your kids will get to interact with the tame and domesticated animals such as feed the deers by hand, and  play with rabbits and guinea pigs 😍 Address: Jalan Prima Tropika Barat 1, Pusat Bandar Putra Permai, 43300 Seri Kembangan, Selangor Price: Adult - RM58 (normal price), RM39 (with MyKad) Child (aged 11 and below) - RM48 (normal price), RM32 (with MyKad) Senior citizen (aged 60 and above) - RM48 (normal price), RM32 (with MyKad) Hours: Weekdays 10am - 6pm, weekends 9.30am - 6pm, closed on every Tuesday, excluding Public holiday & school holiday. Contact: 03-8941 2099 Website | Facebook | Instagram
11. Explore outer space at the KL National Planetarium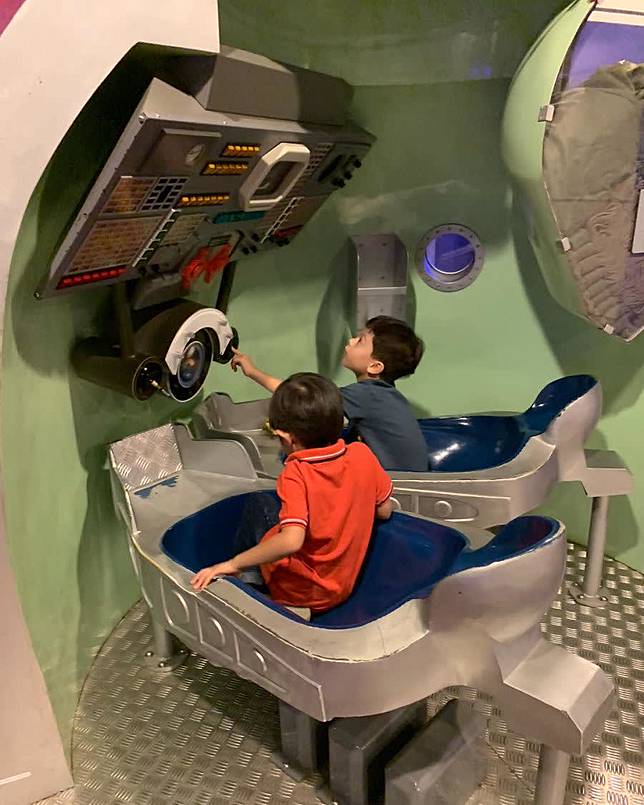 Credit: @dralinahasni on Instagram Let your kids reach for the sun, moon and stars at the National Planetarium (Planetarium Negara KL)! The educational and interactive planetarium boasts a number of activities for the kids. Enter the planetarium through a teleport chamber that splits into two separate planetaria with interactive exhibits. Ride on a human-sized gyroscopic device, visit the observation gallery lit with only UV light, or watch IMAX movies about space and science throughout the day, and explore the park showcasing Chinese and Indian astronomy systems! You can even regularly see distant planets through a telescope from their devices 😍 Address: 53, Jalan Perdana, Tasik Perdana, 50480 Kuala Lumpur, Wilayah Persekutuan Kuala Lumpur Price: Entry is free but there are charges for shows. Adult - RM12 (normal price), RM6 (with MyKad) Children - RM8 (normal price), RM4 (with MyKad) Hours: Tuesday to Sunday 9am - 4.30pm, closed on Mondays, Hari Raya Puasa and Hari Raya Haji Contact: 603-2273 4303 Website | Facebook | Instagram
12. Visit animals at  Zoo Negara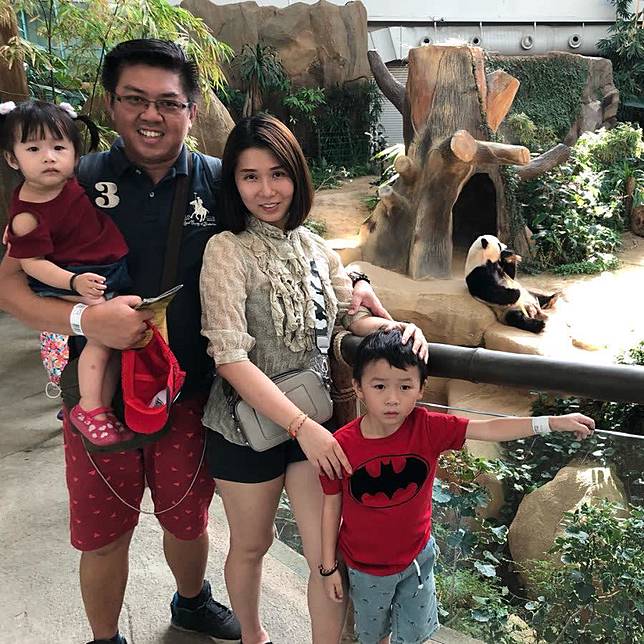 Credit: @joanne8873 on Instagram Just 5km away from the city centre is the largest zoo in the country, Zoo Negara. Bring the family down for a visit and meet over 5000 animals from birds, reptiles, fish, and amphibians from different parts of the world 😍 The zoo has been brilliantly designed to shade the walking paths with luscious green trees so you can enjoy a nice stroll while enjoying a good view. The young ones will be in awe of animals such as orangutans, gibbons, and Sumatran tigers! Make sure to check out their amphitheatre schedules as well for performances. Address: Jalan Ulu Kelang, Kemensah Heights, 68000 Ampang, Selangor Price: Adult - RM45 (with MyKad), RM50 - RM82 (depending on work permit, and passport) Children (aged 3 - 12) - RM18 (with MyKad), RM25 - RM43 (depending on work permit, and passport) Senior citizens (aged 60 and above) - RM23 (with MyKad), RM50 - RM82 ((depending on work permit, and passport)) Hours: 9am - 5pm daily Contact: +603-4108 3422 Website | Facebook | Instagram
13. Jump away at Jump Street Asia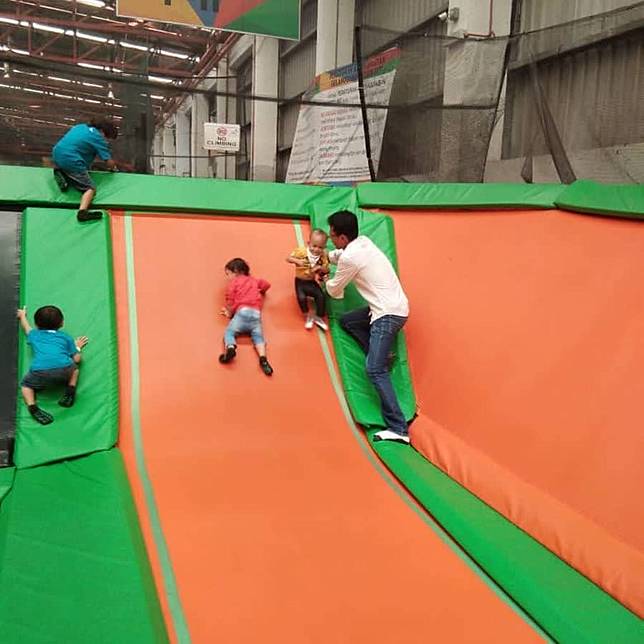 Credit: @faizal_azhar on Instagram Jump your day away on a trampoline at KL's first trampoline park, Jump Street! Located next to Jaya One in PJ, the trampoline park is a large indoor warehouse that is filled with trampoline activities of many kinds 😍 Play dodgeball on a trampoline, try jumping into a pool filled with airbags, or jump on one of the many trampolines around. Kids (and adults) will love this new playground concept! Address: 8A, Jalan 13/6, Seksyen 13, 46200 Petaling Jaya, Selangor Price: RM28 per hour. Mandatory grip socks RM6 (if you don't have any) Hours: Weekdays 11am - 9pm, weekends 10am - 9pm, school holidays & public holidays 10am - 9pm Contact: 012-204 1448 Website | Facebook | Instagram
14.  Butterfly Farm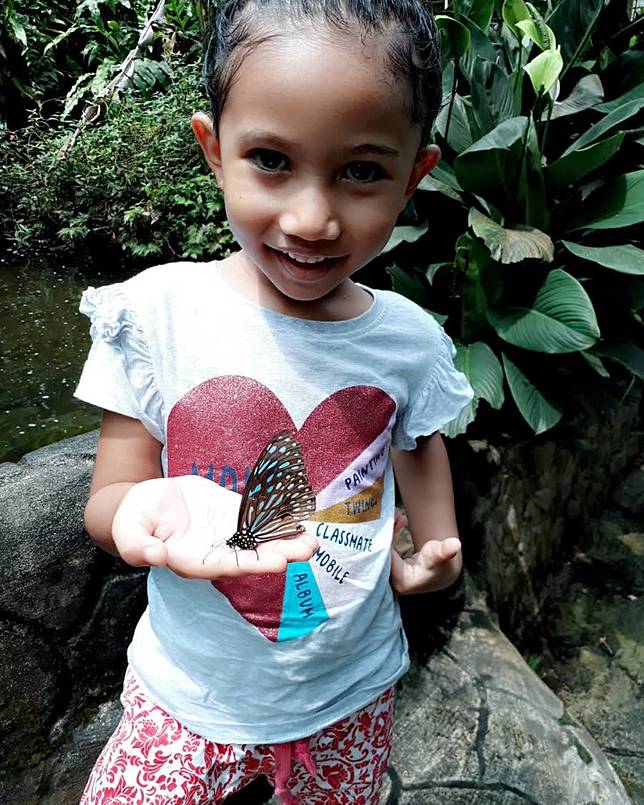 Credit: @ixxahnaxeri on Instagram Spend your day exploring this green park in the city filled with over 120 species of 6000 of colourful butterflies of different sizes 😍 Not just that, the park also boasts an impressive collection of beetles, praying mantises, camouflage sticks and other unique insects. The place is not just fun, it's educational too as it shows multiple exhibits on insect growth processes such as the metamorphosis of caterpillars into coccoons and butterflies. Address: Taman Tasik Perdana, Jalan Cendarasari, Kuala Lumpur, 50480 Price: Adult - RM25 (normal price), RM11 (with MyKad) Children (aged 2 -11) - RM13 (normal price), RM6 (with MyKad) Family package (2 adults, 2 children) - RM34 (with MyKad) Hours: 9am - 6pm daily Contact: 603-26934799 Website
Bonus: The Islamic Arts Museum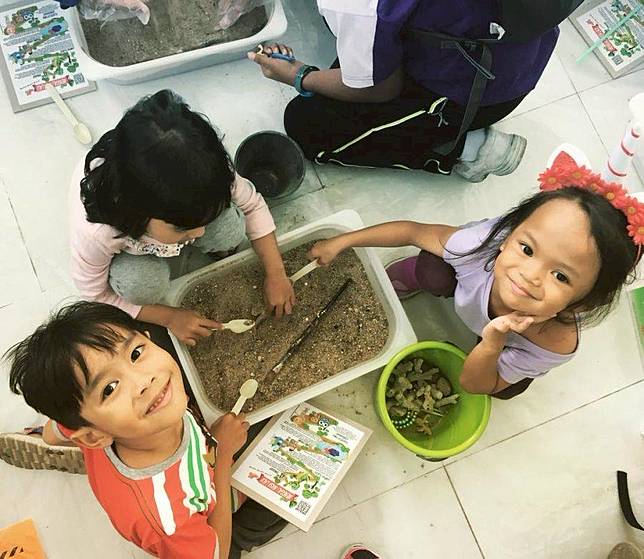 Credit: Islamic Arts Museum Malaysia on Facebook Since it is the blessed month of Ramadan, why not spend the day at the Islamic Arts Museum? The museum is regarded as Southeast Asia's largest museum of Islamic art, and it's no surprise why. The beautiful structure houses over 7,000 Islamic artefacts from all over the world 😍. Explore 12 different exhibits from Islamic architecture, Quran and manuscripts, textiles, arm and armour, to Islam in different parts of the world such as China and India! The museum also has a children's library and hosts a number of children activities such as storytelling sessions every Saturday and even arts and craft activities 😊 P.S. Parents, here are 6 tips to introduce your children to the mosque. Address: Islamic Arts Museum Malaysia, Jalan Lembah Perdana, 50480 Kuala Lumpur, Malaysia Price: Adults RM14, children (age 6 and under) free, senior citizens (with ID) RM7, students (with ID) RM7. Tickets are charged at RM12 & RM6 respectively when the Special Galleries are closed. Hours: 9.30am - 6pm daily Contact: +603 2092 7070 Website | Facebook | Instagram
And there you have it, 15 places to spend with the kids in KL during the upcoming school holidays 😊 Between the many indoor and outdoor activities available, there are many that would suit you and your family. Where will you be heading with the family for the school holidays?
Artikel Asli