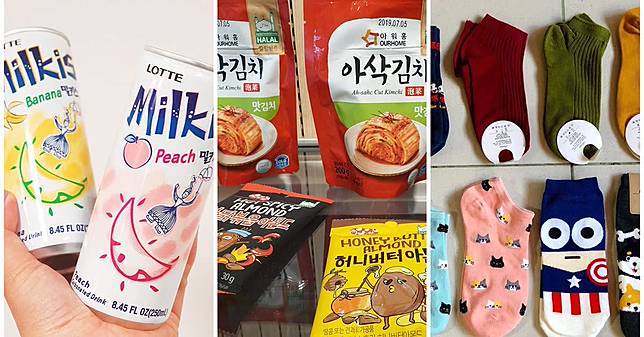 When you think of Seoul, perhaps the first thing that comes to mind is shopping. But some may be at lost when it comes to buying souvenirs to bring back to family and friends, and even for themselves. We've rounded up some of the best souvenirs you can get from Seoul, and guess what? They're Muslim-friendly!
Credit: Giphy
Food
1. Seaweed crisps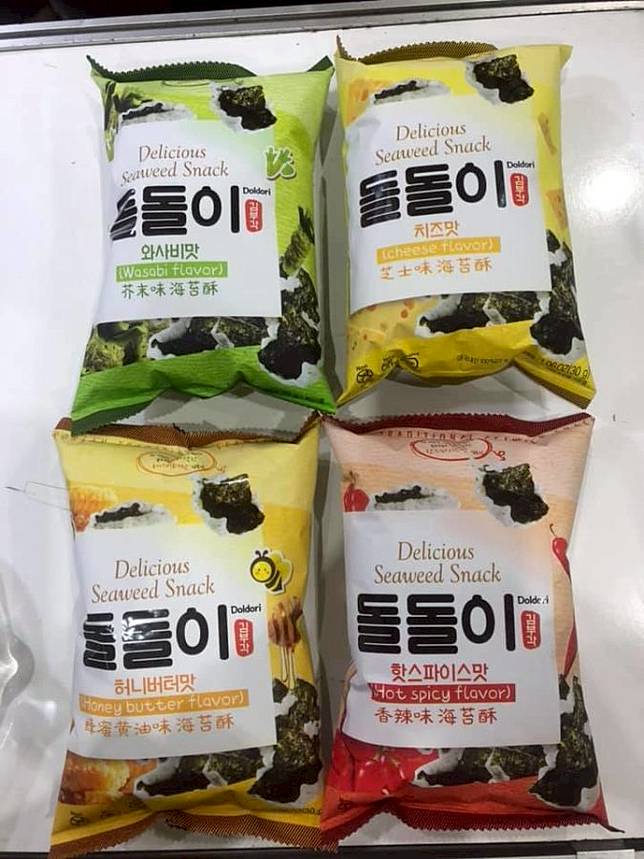 Credit: Halal Korea What makes seaweed crisps (or 'gim') a great snack is not only that it's made with natural ingredients without artificial colouring and preservatives, it also provides a lot of health benefits! The light and crispy snack is low in fat and packed with fibre, and is the perfect thing to munch on especially when you're watching TV or on the go. What's more, the original plain seaweed crisps are usually vegan-friendly. However if you want to be certain, look for the Doldori brand (pictured) which has been deemed suitable for Muslim consumption by the Halal Korea Consumer's Union! The doldori chips come in 4 flavours - honey butter, cheese, hot spicy, and wasabi - so you can have a snack for every craving. 🤤 Where to find them: Convenience stores, supermarkets, Namdaemun Market.
2. Honey citron tea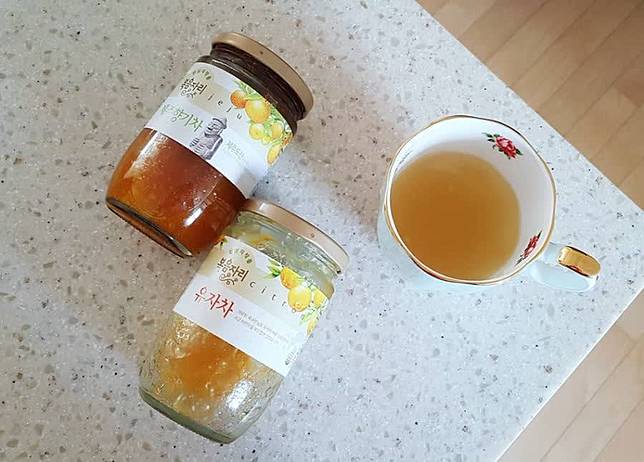 Credit: @aebeulri on Instagram Came down with a cold? Nothing warms you up like a cup of honey citron tea, traditionally used in Korean households as a common cold remedy! This aromatic tea feels like a warm embrace on a chilly rainy day and calms you down. The weather's too hot? Make it iced instead. The tea is commonly sold in a large jar, but nowadays there are sachet and capsule options. To prepare, just add hot or cold water to a spoonful (or more) of the sweet, thick and pulpy syrup.Citron tea contains a mixture of citrus, citrus peel, honey and sugar. Some of the brands that have received specific halal certification by the Indonesian Council of Ulama include MasilRaon, Namiro, and Ligaro. Where to find them: Supermarkets 
3. Milkis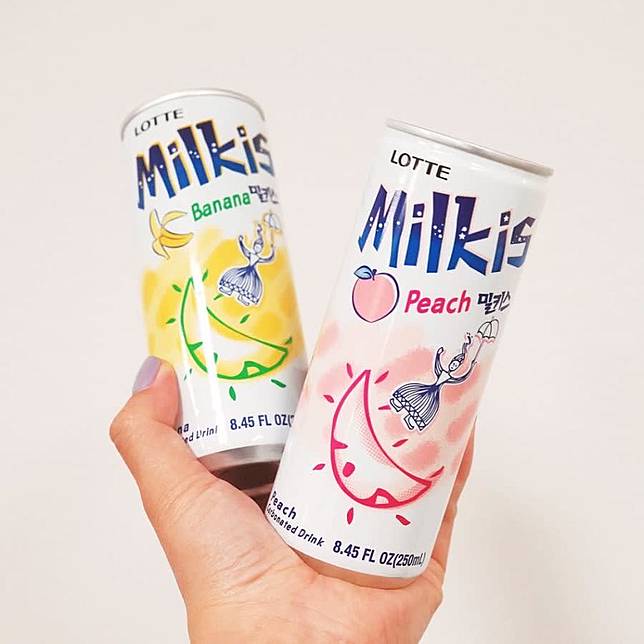 Credit: @milkisusa on Instagram 
Have you ever wondered how carbonated milk tastes like? That's exactly what Milkis is. Some calls it a cross between soda and yogurt, but it's definitely nothing you've imagine. Milkis is a product of Lotte Chilsung, a renowned South Korean beverage company, and received the halal certificationby Korea Muslim Federation in 2015. There are six flavours to choose from: original, strawberry, melon, banana, mango and orange. Where to find them: Convenience stores, supermarkets, vending machines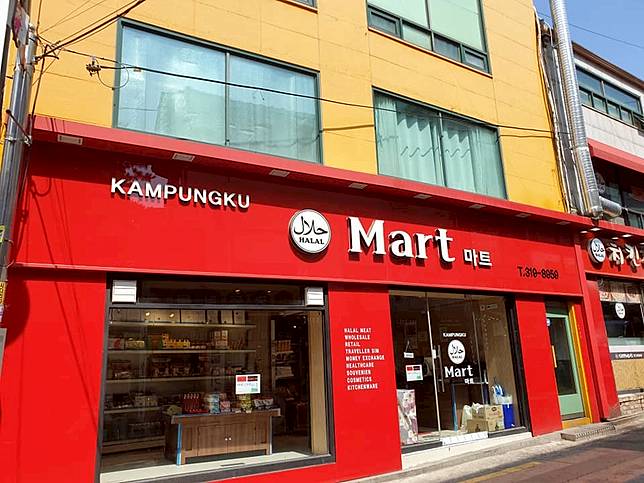 Credit: Kampungku Mart on Facebook 
Alternatively, you can shop for Korea-specific food products like kimchi and frozen samgyetang (Korean chicken ginseng soup) and other groceries at the new Kampungku Mart in Myeongdong! All local products are halal-certified by Korea Muslim Federation so you can shop without the doubt.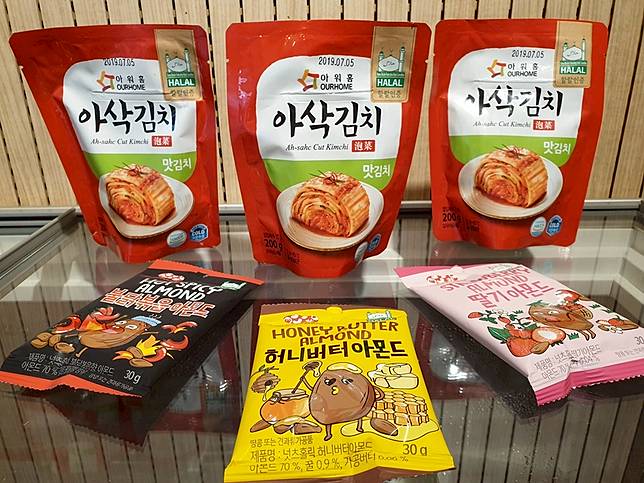 Credit: Kampungku Mart on Facebook Address: Toegyero 20-gil 16-3( Namsan-dong 2-ga), Seoul, Korea Operating hours: 9 am - 11 pm daily (closed on Tuesdays)
Cosmetics and skincare products
Note: There aren't many Korean beauty products that are formally halal-certified. While most of them use natural ingredients, some products may contain alcohol or/and animal-derived substances that make them unsuitable for Muslims. To avoid doubts, use this website to check the ingredients of the product you're thinking of purchasing, or check out our article on some K-beauty products that are Muslim-friendly! 
4. Facial sheet masks
Credit:@alohaloha_shop on Instagram 
Sheet masks are one of the best souvenirs to bring back home. It's cheap, sold in bulk quantities, and can be found everywhere. A regular pack of 10 sheets is usually priced from 10,000 won onwards, and if there are promotions going on, you can get the sheet masks for even cheaper than that! There's a variety of "flavours" of sheet masks to choose from, and among the common ones are rice, lemon and aloe vera all of which have their own unique properties to rejuvenate and enrich your skin! Where to find them: Cosmetic stores, drugstores 5. Hand cream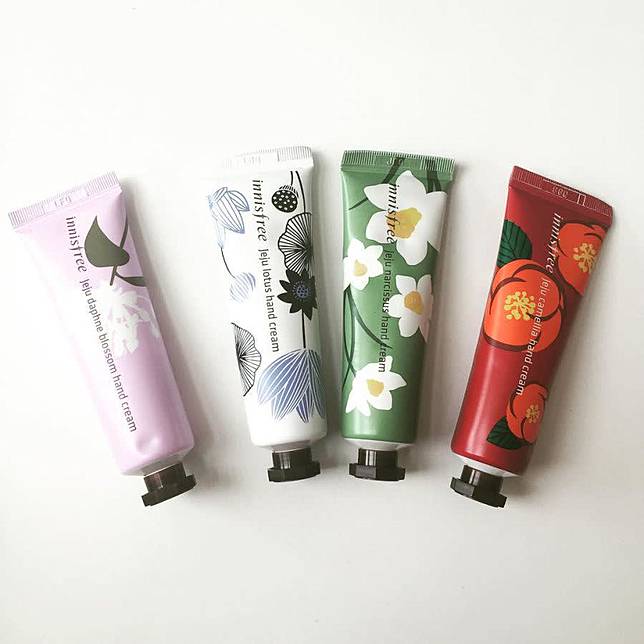 Credit:@by.kimon Instagram 
On top of being moisturizing, Korean hand creams are often packaged in cute little tubes or fancy shaped bottles, making it easy to carry them around. Besides, they are reasonably priced and come in many different scents. There are different moisture levels too depending on how dry your hands are, and if you're not sure which product suits you best, feel free to consult with the friendly store assistants. One of the best hand creams is Innisfree's Orchid Hand Cream, which not only is made up of Muslim-friendly ingredients but also contains SPF to protect your skin from the sun. Where to find them: Cosmetic stores, drugstores 6. Clay mask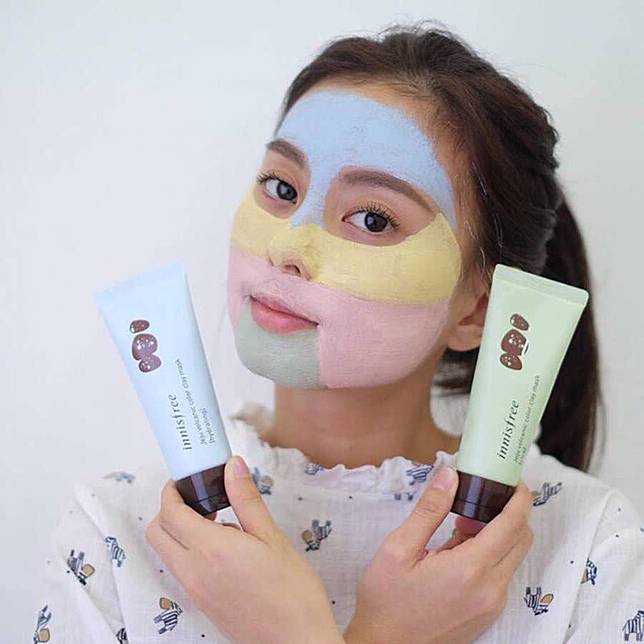 Credit: @beautyuni.id on Instagram 
The clay mask has been around long before the Hallyu wave hit, but the real obsession with it only started around the year 2017. With so many benefits for the skin and adorable packaging designs, there's no question why the product is a hit. Among many clay masks products out there, Innisfree Jeju Volcanic Color Mask is one of the most popular. It comes in 7 cute pastel colours, each with different functions, so you can share them with your sisters or girlfriends and have fun applying the mask together! Where to find them: Cosmetic stores, drugstores
Fashion
7. Character socks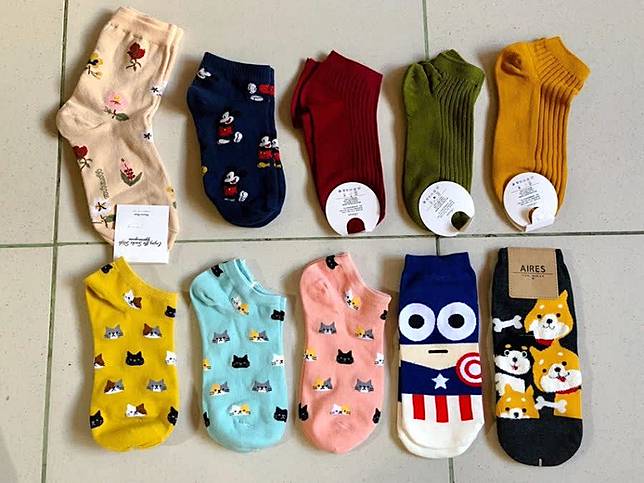 Credit: @thesockyfeet on Instagram 
No trips to Seoul are ever complete without getting a pair of socks or two, or more! Not only that they come in so many different designs at a cheap price - some stores even sell them at 5 pairs for 10,000 won! Plus socks only take up so much space in your bag, which makes them perfect as souvenirs for friends and family. If you're not into character designs, there are plain, pattern-less alternatives that you can wear to more formal events, or during prayers! Where to find them: Hongdae shopping district, Namdaemun Market, underground markets at train stations 8. Tote bags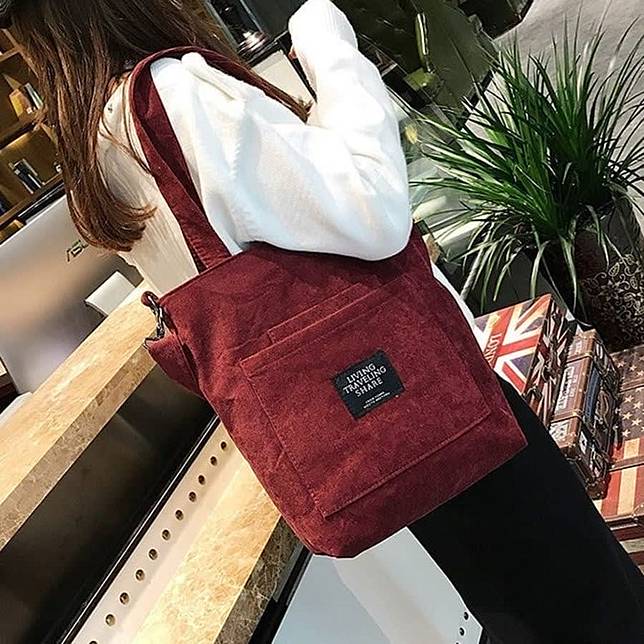 Credit: @voilaa.co on Instagram 
Tote bags are such a hit in Korea that wherever you go, you'll find people carrying it. This simple bag is a favourite especially among students as it's easy to style and can fit a lot of things including books and tumbler, which makes it so convenient to carry around. If you're creative, you can purchase a simple bag and add your own accessories and designs! Where to find them: Hongdae shopping street, Dongdaemun, Myeongdong, underground markets at train stations
Household items
9. Dolsot bowl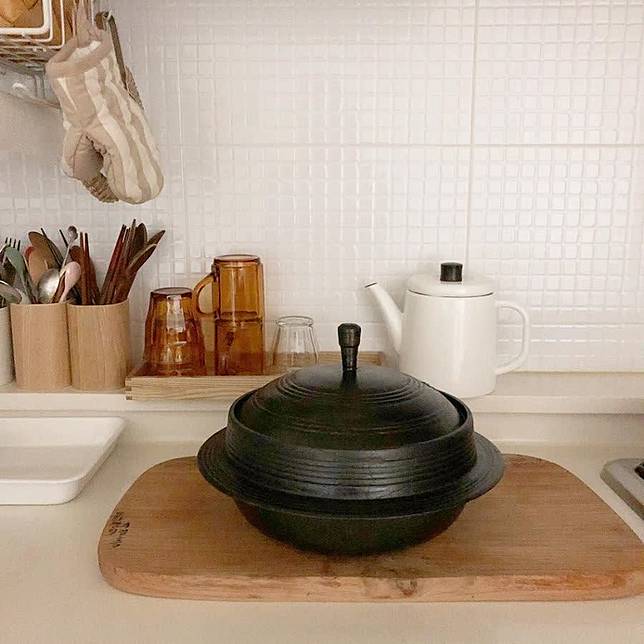 Credit: @bana_37 on Instagram 
If you have some extra space in your carrier, why not bring home the unique dolsot bowl? This ceramic bowl is an essential item in Korean cooking especially for bibimbap and stews, and also the alternative to the traditional stone pot which is much heavier. The great thing about the dolsot bowl is not only that it retains heat well, but you can also cook it directly on the stove! Meaning you can cook your own kimchi soups once you're back home and get that authentic flavour 😋 Where to find them: Namdaemun Market, Insadong 10. Cutlery sets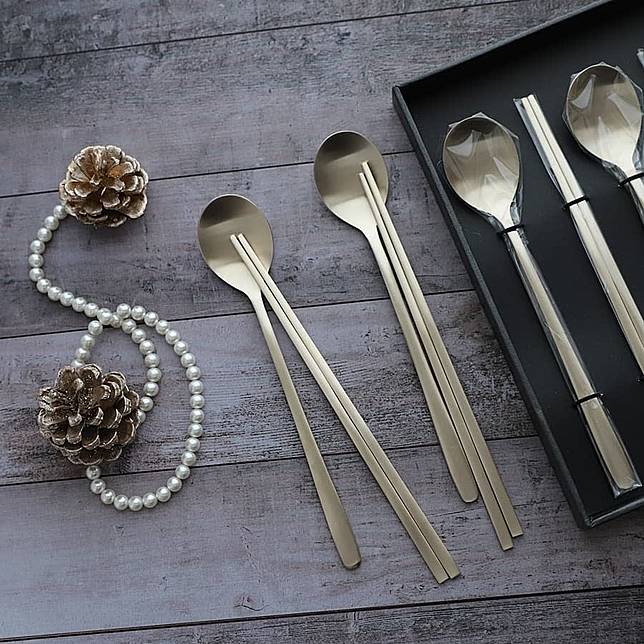 Credit: @luckstar8989 on Instagram 
In the past, metal cutlery sets were used by the Korean royal family to detect poison in food, but as metal became more affordable, the citizens also started to use metal spoons and chopsticks. Koreans take huge pride in metal cutleries, or sujeo, as metal is more resilient than wood or ceramic. A set of sujeo can be as cheap as 3000 won, which makes it a perfect souvenir! Where to find them: Namdaemun Market, supermarket
Kpop merchandise
11. Official albums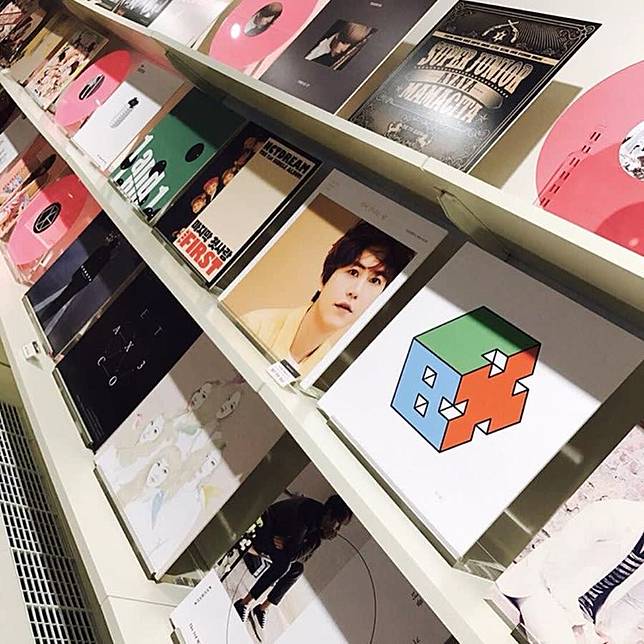 Credit: @colorful867 on Instagram 
Getting the official albums of your favourite group or artist is one of the simple happiness you can have as a fan. It's also one of the best ways to support them! You can find music stores almost everywhere, but among the best places to go to are Kyobo Bookstore, Myeongdong Underground Shopping Center and Buru's Ddeurak in Myeongdong. Where to find them: Kyobo Bookstore (various locations), Myeongdong Underground Shopping Center, Buru's Ddeurak (부루의 뜨락) 
12. Official merchandise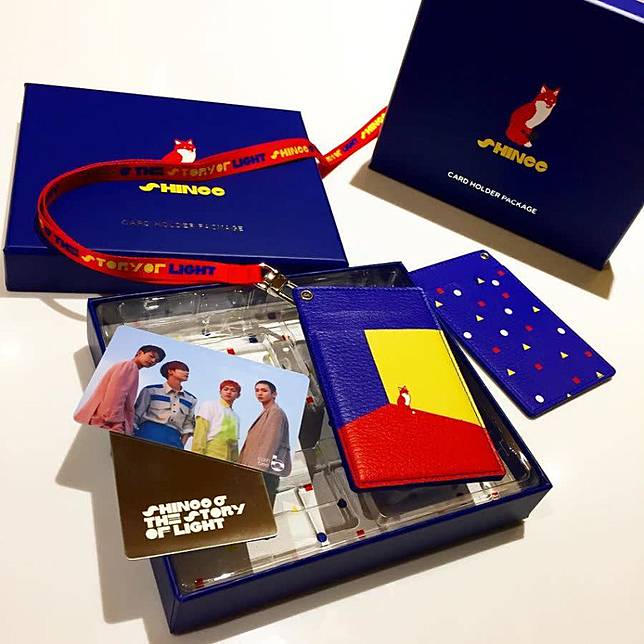 Credit: @smtownandstore on Instagram 
Can't get enough of your idols? Why not purchase some official merchandise like the official lightstick! If you're a fan SM Entertainment's idol groups, then you definitely would want to head to SMTOWN COEX Artium. Find all kinds of official goods, from phone cases to jewellery. You can find official lightsticks at most music stores and Myeongdong Underground Shopping Center. If you find the official goods too pricey for your budget, unofficial merchandises can also be found at many souvenir stores. Where to find them: SMTOWN COEX Artium (SM Ent.), Buru's Ddeurak (부루의 뜨락) 13. Official collaborations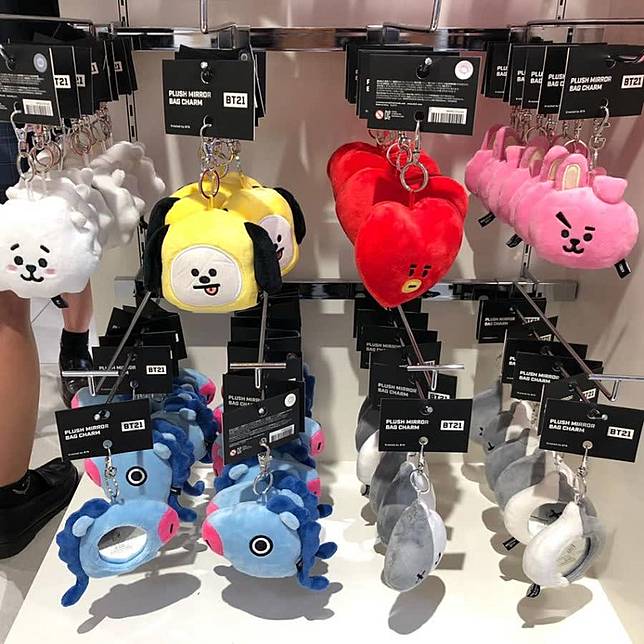 Credit: @ritchishop.id on Instagram 
Widespread interest in Kpop has led to more opportunities for merchandising collaborations. One of the most successful collaborations to date is the LINE FRIENDS X BTS Project, called BT21, in which the members of BTS created their own animated characters. The BT21 products range from everyday items like mugs and stationeries to fashion items like passport case and pocket mirrors. For Kpop groups' collabs with other brands, it's best to check out the specific brands' shops! Where to find them: LINE stores (various outlets)
Credit: Giphy 
Which of these items caught your attention the most? Shopping is always fun, but be careful not to overspend and end up buying unnecessary things that will just take up space in your luggage!
Artikel Asli