Wisma Atlet COVID-19 Hospital Update; Treating 124 New Cases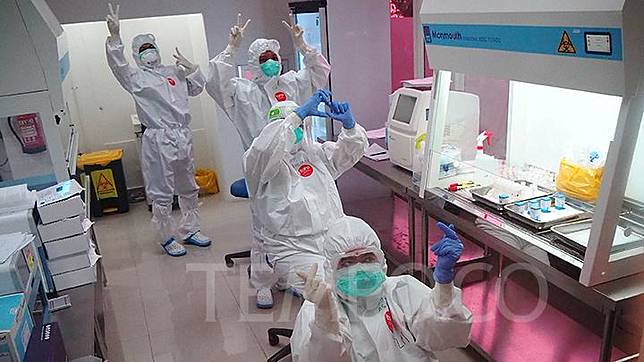 TEMPO.CO, Jakarta -The Wisma Atlet emergency COVID-19 hospital in Kemayoran, Central Jakarta, on Friday, July 10, reported 124 new patients admitted to the hospital, adding the tally to 1,149 - mostly dominated by men with 676 and 473 women.
Marine Colonel Aris Mudian in Thursday's written statement said that 1,117 patients out of the total 1,149 were confirmed to be positive for COVID-19 through swab tests while 29 showed reactive results from rapid tests.
The Wisma Atlet COVID-19 Emergency Hospital was established on March 23 as the government's attempt to better accommodate COVID-19 cases and better distribute the load regarding its treatments. The hospital has treated a total of 6,013 cases that show mild to medium symptoms.
In total, the facility helped treat 3,650 patients who were declared recovered. The number of deaths from the hospital amount to three patients in total. Indonesia in total has recorded 70,763 cases with the most staggering 2,657 daily cases.
The National COVID-19 Task Force reported that the surge in daily cases was due to new findings from the West Java region with 962 cases.
Related coverage: COVID-19 Patients at Wisma Atlet Hospital Gradually Drops
ADAM PRIREZA