Why HIV care services must continue during pandemic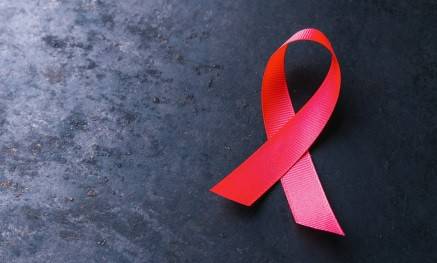 The COVID-19 pandemic has severely impacted the global battle against infectious diseases. Several countries have made improvements in their fight against new HIV infections in recent years, but reports say the coronavirus crisis has undermined HIV prevention and sexual reproductive health services for key populations and affected communities worldwide.
Even the world's leading HIV conference must go virtual because of the pandemic. AIDS 2020: Virtual will be the first digital edition of the International AIDS Conference, held from July 6 to 10. The conference is focusing on efforts to expand people's access to the much-needed antiretroviral therapy (ART) to combat HIV/AIDS in the Asia-Pacific region.
In Asia-Pacific, more than 70 percent of new infections are found among key populations and their sexual partners. One quarter of new HIV infections in the region were discovered in young people aged 15-24 years old in 2018, mostly living in Indonesia.
Key populations include members of the lesbian, gay, bisexual and transgender (LGBT) community, commercial sex workers and their clients, pregnant women (who have a higher risk of being infected), patients with chronic tuberculosis (TB) and people with sexually transmitted infections.
Measures have been taken to enhance access to ART in Asia Pacific countries. Globally, 62 percent of estimated people living with HIV (PLHIV) receive ART while in the Asia Pacific, more than half (54 percent) of estimated PLHIV are on ART, according to 2019 UNAIDS data.
Most countries, including Indonesia, have expanded HIV treatment guidelines to include all those living with HIV regardless of CD4 counts, which indicate the level of HIV in someone's body, said International AIDS Society (IAS) president-elect Adeeba Kamarulzaman, a professor of medicine and infectious diseases from the University of Malaya.
Most countries are moving toward the implementation of "treatment as prevention" because individuals who are virally suppressed as a result of effective, continual treatment and monitoring are unable to transmit HIV to others, said the AIDS 2020: Virtual spokesperson.
"Indonesia is currently working toward creating awareness on this effort to ensure more PLHIV will be enrolled on ART," Kamarulzaman said on the sidelines of the virtual conference.
The strategic use of antiretrovirals was once touted as one of Indonesia's significant achievements in its fight against HIV. New HIV infections have been averted, thanks to ART, which has been available in all of the country's 34 provinces. Nunukan in North Kalimantan is the latest region to have given PLHIV access to ART.
With expanded access to ART, Indonesia can protect the babies of HIV-positive pregnant women from infection and reduce their fatality rate.
Without belittling our achievements so far, we must stay vigilant for new HIV infections. According to official data, Indonesia remains one of the countries with a poor linkage to HIV treatment and care services, in which more than half of the people who know they live with HIV are not accessing ART. Only 17 percent of estimated PLHIV in the country are on ART, according to UNAIDS data in 2019.
Criminalization of the key populations has been identified as one of the key obstacles to disrupted HIV/ART services. This has further reinforced HIV stigma. Other factors include a shortage of financial and social support to access services, poorly linked HIV testing into care and treatment services, low access to ART and laboratory services for people in remote or conflict areas, lack of integration between HIV and other healthcare services, such as TB, Hepatitis C, sexual and reproductive services, as well as harm reduction.
The pandemic has increased the burden on HIV treatment services. Social restrictions in some areas have stopped many outreach programs, forcing authorities to provide limited services.
A rapid survey conducted by UNAIDS found that restrictive movement measures placed to contain the spread of COVID-19 have delayed or disrupted access to HIV-prevention services, such as condoms, opioid substitution therapy (OST), clean needles, pre-exposure prophylaxis (PrEP) and HIV testing for young key populations.
It is no exaggeration to view AIDS 2020: Virtual as a precious chance for us to revive the spirit and enthusiasm to continuously expand HIV treatment services amid the ongoing pandemic. Government officials, experts, academics and activists shared the latest HIV science developments, policies and practices during the digital conference. They have come up with breakthrough ideas, including "task-shifting" to expand ART supply.
Through this approach, healthcare workers, PLHIV and/or key population support groups at health facilities and community-based organizations are encouraged to play a greater role in the delivery of ART and clinical consultations, which have so far been handled by doctors. With a decentralized HIV service, PLHIV who are cash-strapped or live in remote areas can get greater access to ART.
The task-shifting approach can also reduce the burden of doctors and other healthcare workers and shorten the waiting time for consultations, said Kamarulzaman.
"In Indonesia, these delivery models may be considered for rollout in the coming years," the Malaysian AIDS Foundation chair said.
She praised Indonesia's efforts to lower ART prices. With the government's strong willingness and commitment, as well as advocacy efforts from communities, Indonesia has managed to reduce the price of Tenofovir/Lamivudine/Efavirenz (TLE) by 48 percent within the last three years — a measure Kamarulzaman deems important in scaling up prevention and treatment services.
Without adequate access to ART, PLHIV may suffer heavier socioeconomic impacts. By helping PLHIV stay productive, Indonesia can save healthcare costs and put its economic growth back on track.
---
Staff writer at The Jakarta Post