UI students win prize at Monaco eco-boat competition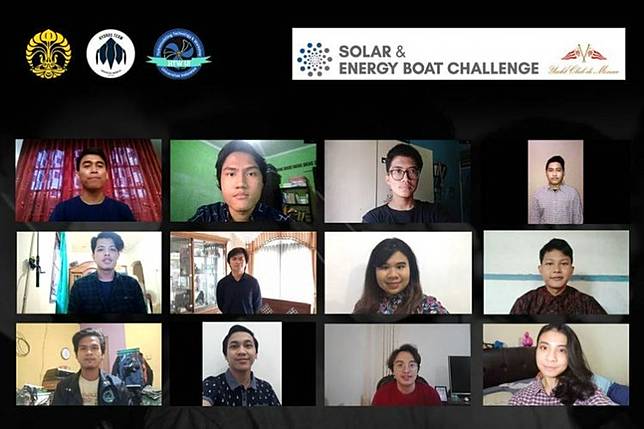 Hydros Team UI, a group of 12 students from the University of Indonesia's school of engineering, has won the Coup De Coeur (favorite team) Prize at the Solar and Energy Boat Challenge 2020 Online Edition. 
MCSEBC - Clôture du 7ème MCSEBC🏆 L'Innovation Prize a été remporté par #TécnicoSolarBoat 🇵🇹, l'Eco Conception Prize par #sbmoffshoreeracingteam 🇮🇩 et le Spirit Prize par #TUdelftTeam 🇳🇱. Deux prix Coup de Coeur pour #Hynova 🇫🇷 et #hydrosteam 🇮🇩 #YachtClubMonaco #MCSEBC20 pic.twitter.com/qwVRD5cWSS

— Yacht Club de Monaco (@yachtclubmonaco) July 8, 2020
The team was noted for its desire to work on new sources of energy and solutions that were applicable to Indonesia, a motivation that touched the technical jury, as quoted by the competition's website.
Hydros UI designed an energy-saving catamaran that used sustainable energy sources. The catamaran was designed to include a cockpit, a propeller and a 500W solar panel.
"The catamaran also uses a 5kWh battery as an eco-friendly energy source, and it can accelerate twice as fast [as traditional catamarans]," Amelita Lusia, head of the UI public relations office, told kompas.com.
Read also: UI develops online map showing spread of COVID-19 in Indonesia
Muhammad Zuhdi Ali, head of Hydros UI, said that the catamaran had all the functional systems of a submarine as well as an aerodynamic and eco-friendly design.
"We hope the design can be further developed for the benefit of Indonesian maritime activities and fisheries," he said.
The international competition usually takes place in Monaco, but because of the pandemic it was held online from June 30 to July 8 by the Monaco Yacht Club in collaboration with the International Powerboating Federation (UIM) and the Prince Albert II of Monaco Foundation. 
Hydros UI competed against 18 teams from 12 countries and was one of only three teams from Asia. (gis/wng)