Traveling from, to Jakarta No Longer Requires SIKM: KAI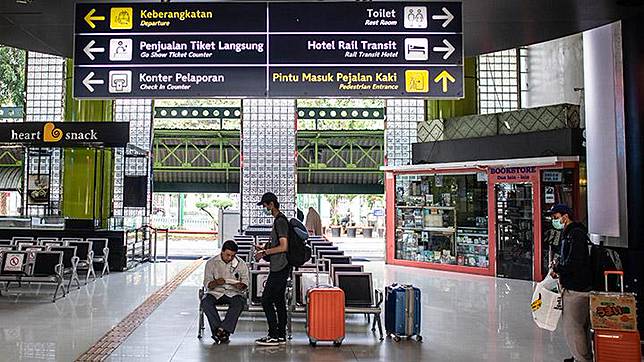 TEMPO.CO, Jakarta - It is now easier for people to take a long-distance train from and to Jakarta since the mandatory of an Exit and Entry Permit (SIKM) has been annulled by the city administration as of Tuesday, July 14, 2020.
"Hopefully changes in the requirement can increase the public interest in taking a train trip while implementing the strict health protocols at the same time," said the VP Public Relations of state-owned railway operator PT KAI, Joni Martinus, in a written statement, Thursday, July 16.
Beginning the train departure on Wednesday, July 15, the requirement of presenting a SIKM was replaced by filling out the Corona Likelihood Metric (CLM) on the JAKI application available in Google Play and Apple App Store. People are demanded to be honest when writing down their conditions in CLM.
Besides, those wishing to take a long-distance train during the adaptation period to a new normal era are still mandated to present a valid COVID-19 free letter (results of PCR or Rapid Test) or a doctor's note declaring a person free of influenza-like illnesses issued by a hospital or community health center (Puskesmas) for those in regions lacking PCR or Rapid Test and install and activate Peduli Lindungi app.
In general, every customer of PT KAI are obliged to be in a healthy condition or not developing flu, colds, cough, fever, and his or her body temperature must not above 37.3 degrees Celsius, as well as comply with the predetermined health protocols of wearing face masks and long-sleeve clothes or jacket, maintaining physical distance, and washing hands frequently.
Read also: KAI Predicted to Face Rp3.4tn Deficit until Year's End
MUHAMMAD HENDARTYO