Online university courses to become 'next normal' for students, Jokowi says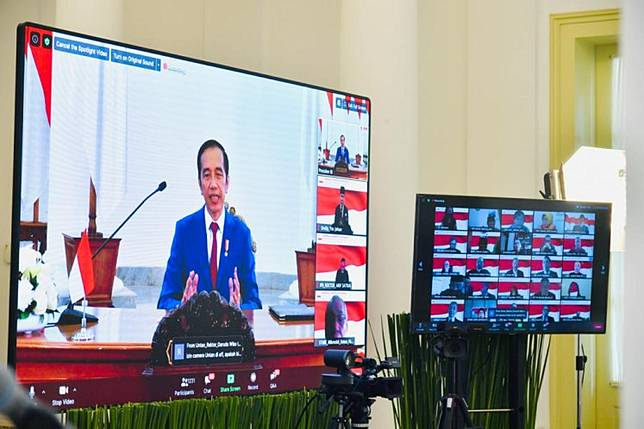 President Joko "Jokowi" Widodo has touted online courses as the default mode of learning for many university students as the ongoing COVID-19 pandemic has shown no signs of abating anytime soon.
Speaking to a number of university rectors during a virtual Indonesian Rectors Forum conference on Saturday, Jokowi said that online lectures were but one of several ways the country's academic community had adapted to the current health crisis, calling them part of "the next normal".
"Online courses, which had previously been slowly implemented, have now picked up steam. Online lectures have become a new normal – even the next normal," he remarked during his opening address.
"I believe that more innovative and productive norms will continue to emerge [amid the pandemic]."
Read also: Home learning hindered by technology gap, Nadiem acknowledges
To that end, Jokowi called on the rectors forum to bridge aspirations between members of academia and to facilitate practical applications of academic knowledge to real-world industries so that students could become well-equipped to contribute to national development.
He also urged universities to serve as an environment where nationalism, diversity and tolerance could thrive as they were vital to the country's democracy.
"Ladies and gentlemen, you are the 'parents' [of your students] who are responsible for their future, as well as Indonesia's future," Jokowi said.
However, the adoption of technology remains a challenge for the Indonesian education system.
A 2019 report issued by global mobile communications industry body GSMA demonstrated a wide digital gap between people living in urban and rural areas. About 45 percent of Indonesians live in rural areas.