'Money Heist' part 5 now being written, creator reveals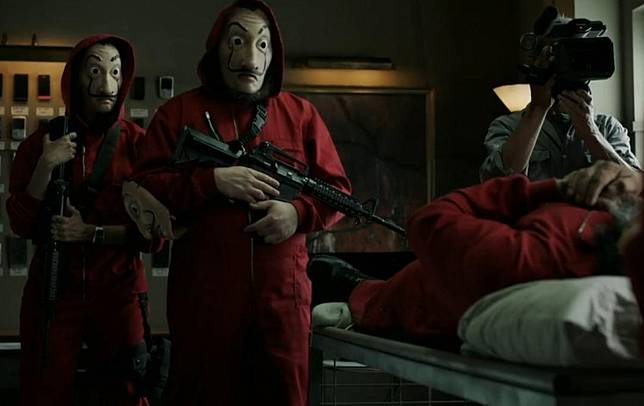 The creator of the hit Spanish series La Casa de Papel, called Money Heist in English, has revealed that he is currently writing the show's fifth part.
Just a little over two months since part four's release on Netlflix, Álex Pina teased fans that the series' fifth season is now in the works amid the pandemic.
"Escribiendo La Casa de Papel 5 (Writing Money Heist 5)," Pina announced on Instagram on July 9, sharing a photo of him working on his laptop.
        View this post on Instagram                  

Escribiendo La Casa de Papel 5. A lo mejor alguien identifica esa camiseta que llevo con la que dio nombre a Tokio. Pero no es así. Desde entonces cada vez que veo una camiseta de Tokyo la compro, pero la genuina, la auténtica que llevaba el día de su bautizo es la de la segunda imagen.

A post shared by Álex Pina (@alexpinaoficial) on Jul 9, 2020 at 5:28am PDT
While he may have been wearing a shirt bearing "TOKYO" in front, Pina clarified that it is not the same shirt that was worn by Úrsula Corberó, who plays Tokyo in the series, on the day her character was given that name.
Read also: Indonesian filmmakers share Netflix recommendations
The post was also accompanied by a photo of the said "authentic" shirt, which was a gray long-sleeved shirt that, of course, had the name of the Japanese capital written on it.
Money Heist is a heist crime drama following the story of a group of people with different skill sets as they commit some of Spain's most elaborate heists led by a highly intelligent and mysterious man called the Professor.
The streaming service's Spain counterpart on June 25 revealed that some of their shows have begun production through a video titled "VOLVEMOS" (We Return). The short video featured Money Heist actors Álvaro Morte (The Professor), Itziar Ituño (Lisbon) and Najwa Nimri (Alicia Sierra).