Jakarta Handles Covid-19 with Scientific Approach, Deputy Says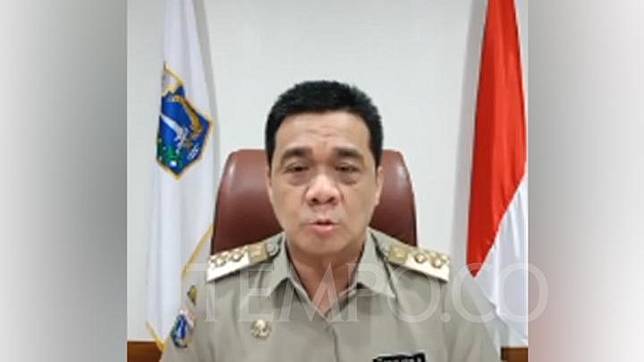 TEMPO.CO, Jakarta - Jakarta Deputy Governor Ahmad Riza Patria said that the policy made by the Jakarta government in handling the Covid-19 pandemic is based on facts and data found in the field.
Riza said that the data includes a scientific approach and inputs from experts so that the policy is not a prediction.
"There is no other option other than a scientific approach, so it is not a mere prediction," Riza said in a virtual discussion on Saturday, July 4, 2020.
Riza set an example of the Large-Scale Social Restrictions policy. Riza said the decision to implement the policy was based on facts and suggestions from experts after the Covid-19 reproduction rate in Jakarta went below 1 (one).
Riza mentioned that with the above data and facts the Jakarta government finally decided to relax a number of aspects, starting from reopening prayer houses in the first phase, followed by normalizing office activities, and in the third phase, reopening shopping centers and tourism destinations.
Riza said that the relaxation is followed by health protocols, including limiting the number of people in prayer houses, offices, and shopping centers to only 50% (fifty percent) of the maximum capacity.
In addition, Riza said that along with the relaxation of the Large Scale Social Restrictions during this transition period, surveillance and security has been increased, including the number of officers deployed in the field.
"During this Large Scale Social Restriction transition, because of the relaxation there is also increased surveillance, we add more officers, add more facilities because the virus still exists," Riza stated.
On the other hand, Riza said that public awareness and education have improved with the fact that there are more people prefers to stay at home. In addition, Riza said that the number of visitors in shopping centers and tourism destination is still low.
TAUFIQ SIDDIQ