Istiqlal Mosque Closed for 2020 Eid al-Adha Prayer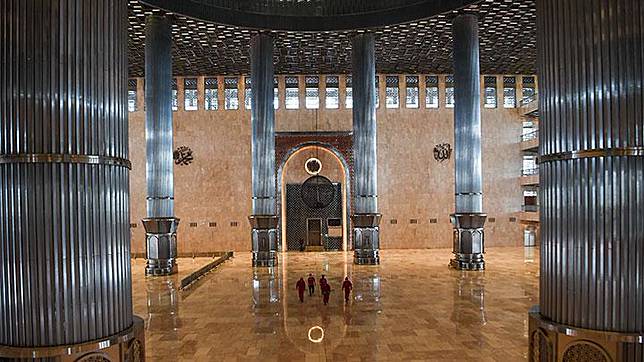 TEMPO.CO, Jakarta - Coordinating Minister for Human and Culture Development, Muhadjir Effendi, announced that the government has decided to not hold mass Eid al-Adha prayer at Jakarta Istiqlal Mosque this year.
"We have just decided that Istiqlal Grand Mosque will not be used for this year's Eid prayer," said Muhadjir in a teleconference after a ministerial meeting on the preparation of the Islamic Day of Sacrifice 1441 Hijri on Thursday, July 9.
Nasaruddin Umar, the great imam of Southeast Asia's largest mosque, explained there are subjective and objective reasons for the decision. For a subjective reason, the building renovation has not yet 100-percent completed.
"The renovation progress has reached 98 percent, but several things have not been finished yet including the entrance door. So we apologize to Jakartans that Istiqlal cannot be used for Eid al-Adha this year," he added.
Meanwhile, the objective reason was for the sake of public safety since the COVID-19 cases in the capital city have not yet declined. "Istiqlal prioritizes the safety of Muslims while making this decision," Nasaruddin remarked.
Two days ago, Religious Affairs Minister Fachrul Razi stated that the government would allow Eid al-Adha prayer to be held at Istiqlal Mosque, which was expected to fall on July 31, 2020. The statement was annulled by today's decision made in the ministerial meeting.
DEWI NURITA