Epidemiologist: Indonesia Must Close Social, Economic Activities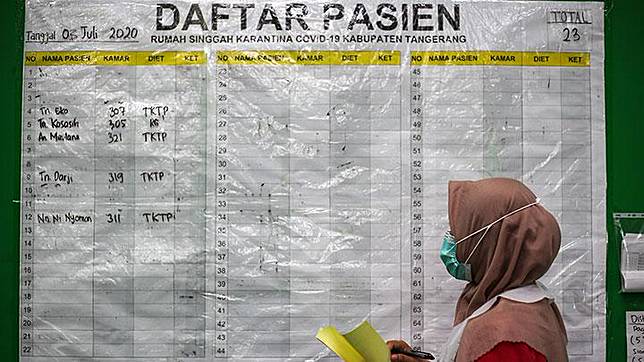 TEMPO.CO, Jakarta - As Indonesia continues to see high numbers of Covid-19 infections daily, an epidemiologist suggests a shutdown on social and economic activities, for the government to be able to take control of the situation.
"The government must impose strict restrictions until August or September," Tri Yunis Miko Wahyono, head of the Epidemiology Department at the University of Indonesia's Public Health Faculty, said on Thursday, July 16.
He said that the government must re-shut down social and economic activities to control this pandemic, banning people from leaving their homes without a clear purpose. He suggested implementing a permit scheme for people who need to go out for reasons other than getting groceries or medicine.
"We need tighter social restrictions," he asserted.
According to Tri, the last large-scale social restrictions—or PSBB as known domestically—was of mediocre category. "We cannot do that again if we want to control this pandemic."
He asked the Jakarta government to end the transition period for the so-called new normal era. "If they want to control the infection rate, what should be done is tightening restrictions—not extend the transition period," he remarked.
Tri said Jakarta governor Anies Baswedan did not make the right policy by loosening social restrictions while the pandemic is still out of control, particularly regretting the decision to reopen movie theaters.
He said that theaters are a place of high risk for transmission—referring to what happened in South Korea. "Korea was almost at zero new cases. Then they opened movie theaters and cases are back up again."
IMAM HAMDI