Edhy Prabowo Sheds Light on Policies on Lobster, Cantrang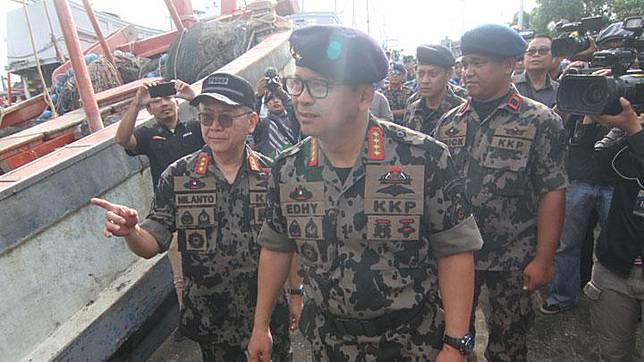 TEMPO.CO, Jakarta - Maritime Affairs and Fisheries Minister Edhy Prabowo hoped the public could comprehend the policy on lobster exports and the use of cantrang or fish trawl as a whole that aimed at protecting and empowering fishermen.
Edhy added the regulation sought to boost fishers' income and optimize aquaculture so as to open up employment and provide protein sources for public consumption.
"What's clear is it is our spirit [to focus on] how fishermen make can a living from this activity. Because of the ban [on cantrang and lobster exports], the activity is dead. We want to revive it so they can eat and send their children to school and develop their regions," said Edhy in a written statement on Friday, July 3.
According to him, policies on cantrang and lobster exports were not instant regulations and issued sans studies. Edhy asserted that the two rules aimed at the welfare of the public and farmers.
However, he admitted there was a problem with traditional fishermen related to the use of cantrang. Thus, the ministry adjusted it based on zoning. "This is not about big corporates. Many people also have cantrang, you see," the minister added.
Edhy Prabowo further ensured that the lobster exports stipulated in the Ministerial Decree No. 12/2020 was aimed at helping fishermen who made a living by catching lobster hatchlings and encouraging the cultivation of the commodity.
Moreover, the Indonesian government provides capital access that can be utilized by all levels of society through the micro-credit program Kredit Usaha Rakyat (KUR) program and the public services agency (BLU) of the Maritime Affairs and Fisheries Capital Management (BLU-LPMUKP).
HENDARTYO HANGGI