DPR: 60 State Institutions in 'Soon-to-be Disbanded' List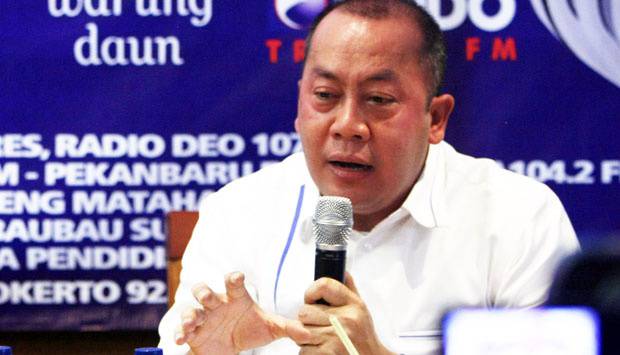 TEMPO.CO, Jakarta -Deputy speaker of House of Representatives' (DPR) Commission II, Saan Mustopa, said that the Ministry of Administrative and Bureaucratic Reform (Kemenpan-RB) had already collected data of roughly 60 state institutions that may potentially be disbanded due to inefficiency.
"They explained that there are 60 institutions and commissions that are considered to be inefficient, ineffective, and tend to burden the nation," said Saan Mustopa at the Senayan Parliamentary Complex on Tuesday, July 14.
Saan claimed the administrative and bureaucratic reform ministry had handed over the list to Commission II, which will then be evaluated by legislators together with the government.
Moreover, state institutions that can be disbanded through the issuance of a presidential decree will be prioritized as institutions that were formed by the Law will be harder to disband due to the stronger legitimacy they have.
As for the state-apparatus working in the targeted institutions, Saan said that it will be thought about and that the consequences of mass-disbandment must be handled collectively.
Previously reported on Monday, President Joko "Jokowi" Widodo announced that he plans to reduce the number of institutions in the government and said there are at least 18 of them ready to be disbanded.
BUDIARTI UTAMI PUTRI | EGI ADYATAMA