COVID-19;Indonesian Students Criticize United States' ICE Policy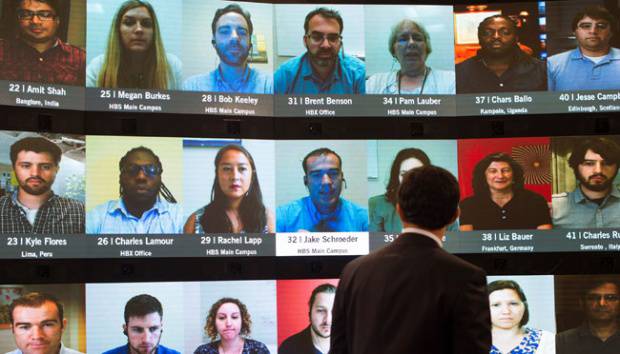 TEMPO.CO, Jakarta -Indonesian students who are currently studying in the United States have voiced out against the policy introduced on Monday by the Immigration and Customs Enforcement (ICE) which requires international students part of the Student and Exchange Visitor Program (SEVP) on study visas to return to their home countries.
Reports also suggest that students would be deported by immigrations if they do not comply. The students mostly criticize the policy as a discriminative decision that was taken hastily.
Indonesian postgraduate student of the School of Civil and Environmental Engineering Georgia Institute of Technology, Ilham M. Shiddiq opines that it is a careless policy that endangers the lives of international students and could potentially harm the US economy itself.
"That can threaten America's economy since international students contribute to the national economy roughly more than USD45 billion," said Ilham to Tempo on Wednesday, July 8.
This decision eventually caused a stir among universities in the US and international student communities since a number of campuses had already prepared online classes in the name of safety while not every international student are able to return home as several flights are still unavailable.
US immigrations have reportedly given leniency for students that have taken mixed courses in their upcoming semester with online and physical classes.
"This policy was not consulted with campuses as not every college courses can accommodate physical presence while still abiding by COVID-19 protocols," said Ilham who also said that his campus has yet briefed students about the changes.
Echoing Ilham, an Indonesian student of journalism at Michigan State University, Indri Maulidar, thinks that it is strange for immigrations to rather "punish" international students for decisions taken by the campus management. One the other hand, she fears that returning home would broaden the spread of COVID-19 as the United States is severely suffering from the pandemic.
"The fully online campus courses was decided by the campus but why are we the ones that get deported," said Indri who said that she will take the mixed courses alternative to complete her study.
The Organization of Indonesian Students in the United States (PERMIAS) issued a guideline in response to the Immigration and Customs Enforcement (ICE) policy and reminded that it applies to F-1 visa holders (academic students) and M-1 visa holders (non-academic students) that are not funded by the government.
Read also: Coronavirus: Immigration Denies Entry of 118 Foreigners
ISTMAN MP