BP Tapera to manage Rp 60 trillion by 2024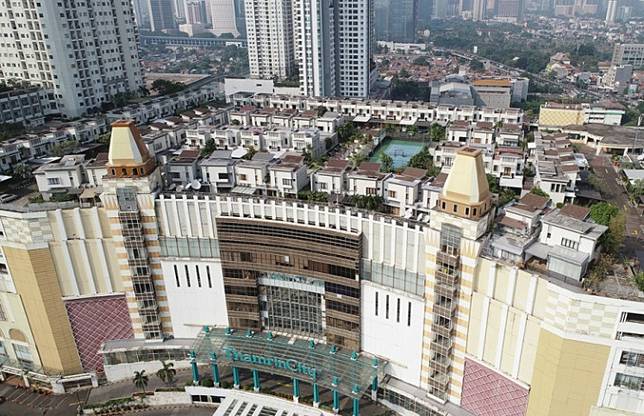 The management body of the public housing savings program (BP Tapera) has estimated that it will collect and manage Rp 60 trillion (US$4.1 billion) by 2024, mostly to fund housing for people working for government institutions.
BP Tapera commissioner Adi Setianto reasserted on Thursday that in the initial phase until 2024, the body would only register employees of government institutions as participants of the housing savings program, which requires employers and workers to contribute to a mortgage loan scheme similar to universal healthcare insurance.
The program is expected to have 13.1 million registered participants by 2024, which will consist of civil servants, state-owned and region-owned enterprise employees, Indonesian Military (TNI) personnel, and National Police (Polri) personnel.
"Based on our projection, we could collect Rp 60 trillion of long-term funding," Adi said during a hearing with House of Representatives Commission V.
The government has laid out a goal to increase the home ownership rate to 70 percent, from the current 56.7 percent, in the 2020-2024 National Medium-Term Development Plan (RPJMN). It is part of the government's strategy to resolve the housing backlog, which stood at 7.6 million in 2014.
While the Indonesian government has an existing "1 million houses" program, which has contributed 4.8 million houses to the country since its inception in 2015 up to 2019, it has been struggling to continue the program's funding.
Based on Public Works and Housing Ministry data, the government will need Rp 557 trillion to resolve the housing backlog over the next five years. Tapera funding is expected to finance the development of 500,000 houses over the next five years.
However, Tapera has drawn a backlash from employers and labor unions as the program is seen as burdensome.
Based on Government Regulation No. 25/2020 on Tapera, signed by President Joko "Jokowi" Widodo on May 20, the membership for the program is compulsory for all workers.
The regulation requires participants to make a monthly deposit equal to 3 percent of the employee's monthly salary, which is split between the employer and employee for private sector workers, with the employee paying 2.5 percent and the employer paying 0.5 percent.
Adi reasserted that private companies were exempt from the compulsory registration for the next seven years and that BP Tapera would only focus on government institution workers prior to the deadline. He added that the government had held a discussion with Indonesian Employers Association (Apindo) chairman Hariyadi Sukamdani.
"We agreed to focus on the registration of civil servants, TNI and Polri personnel," Adi said.
BP Tapera is set to replace the Housing Savings Advisory Board for Civil Servants (Bapertarum-PNS), with the latter expected to hand over its assets totaling Rp 12.3 trillion to the former.
Bapertarum-PNS has a total of 6.7 million participants, both active civil servants and retirees. BP Tapera will focus on managing the transfer of participants from Bapertaperum-PNS until 2021, which Adi said would amount to 4.2 million participants by this year.
The government has injected Rp 2.5 trillion into BP Tapera so far for the agency's operational expenditure.
"We are currently in the process of Bapertarum-PNS asset liquidation, and will disburse the agency's liquidated assets to the active-duty civil servants," Adi said.
Apindo chairman Hariyadi Sukamdani said in early June that the government should utilize the existing social security program, the Workers Social Security Agency (BPJS Ketenagakerjaan), which already has a legal basis for helping to fund home ownership.
"We already have old-age benefits [JHT] that are included in BPJS Ketenagakerjaan that could be used to purchase homes. Why do we need another program that requires us to pay even more, when we already have a similar program?" Hariyadi told The Jakarta Post in an interview.