Australia disburses Rp 22 billion to Muhammadiyah, NU for COVID-19 response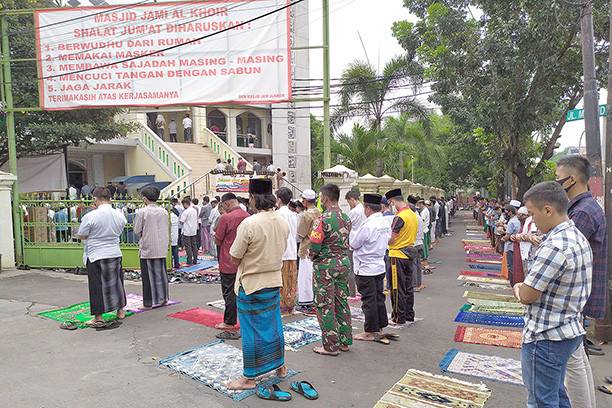 The Australian government will provide A$2.2 million (Rp 22.1 billion) for the disaster management agencies of Indonesia's largest Muslim organizations, Muhammadiyah and Nahdlatul Ulama (NU), to support their response to the COVID-19 pandemic.
The aid was given under the Siap Siaga program, a five-year partnership between Indonesia and Australia to strengthen disaster-risk management in the former country.
Australia will give A$1 million to the NU Disaster Mitigation and Climate Change Agency (LPBI NU) and A$1.2 million to the Muhammadiyah Disaster Management Center (MDMC).
"As the pandemic is unfolding rapidly and its long-term impacts are still unknown, we are placing a strong focus on assistance through local organizations to support government efforts in both the response and recovery phases," Australian Ambassador to Indonesia Gary Quinlan said in a written statement on Wednesday.
Read also: Australia pours out $4.2 million in aid for Indonesia's COVID-19 response through WHO
He added that the scheme would ensure the Australian government's efforts would be informed by local knowledge, supported local priorities and contributed to local capacity and accountability.
LPBI NU chairman Muhamad Ali Yusuf applauded the collaboration for aiming to support community resilience in facing the COVID-19 pandemic through community-based preventive measures.
MDMC vice chair Rahmawati Husein said the agency would focus on educational campaigns and ensure food security for households affected by the pandemic and "most vulnerable groups, such as laid-off workers, people not in receipt of government social assistance, the elderly and people with disabilities."
Australia has shifted A$44.8 million of its A$298.5 million development program fund for the fiscal year of 2019 and 2020 in Indonesia to support the health, humanitarian and economic response to COVID-19. Around A$21 million of this is earmarked to establish new initiatives. (aly)