Between the global heatwaves that roasted almost the entirety of the Northern Hemisphere, the continuing effects of pandemic restrictions, and the regular spate of typhoons that had Hong Kong's population of 7.5 million cooped up at home, the summer of 2022 was a perfect storm for the proliferation of the ready-to-drink (RTD) beverage in our city.
While the term encompasses anything that can be packed into a can, RTD beverages often target a millennial audience with eye-catching packaging and the convenience of pre-mixed cocktails that go beyond your average canned beer or Red Bull in terms of complexity of flavour—although the term is expanding quickly to include health-oriented drinks that claim to deliver everything from probiotics and antioxidants, to natural energy boosters and nootropics.
Of course, the concept of RTD has been around for a while now—Kwoon, a canned cocktail brand by The Woods Nomadic founder Victoria Chow, first launched here in 2017, although it was arguably ahead of its time, having disappeared from the scene almost as quickly as it appeared. But like almost all aspects of life, the Covid-19 pandemic dramatically reshaped the market dynamics for RTDs, such was the effect of dinner bans and bar closures in changing consumer behaviour.
During what might well become known as Hong Kong's Hot Can Summer, no fewer than four new RTD brands launched locally this year, each looking to capitalise on a burgeoning appetite for tasty, sessionable drinks in a convenient package. As a point of reference, in 2020 alone, the global RTD category grew by 43 per cent in volume, led mainly by the US.
So what's driving this sudden boom in Hong Kong? We spoke to the market's newest entrants to find out.
Read more: Head Bartender Hnin Pwint Aye's New Bar Programme at Club Rangoon Is an Ode to Burmese Women
Cause and effect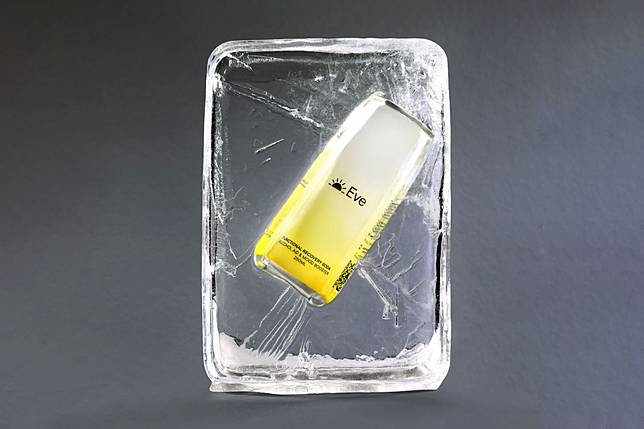 In 2020 alone, the global RTD category grew by 43 per cent in volume, led mainly by the US (Photo: Eve)

Amy P. Tsien, a wellness industry professional turned entrepreneur, was inspired to create her health drink startup, Eve, from the meeting of two trends that arose during the pandemic. "Firstly, people definitely paid more attention to their physical and mental wellbeing. Secondly, the drinking culture has also pivoted during this time: people are suddenly a lot less used to going out and partying till the morning." The result? A 'recovery soda' that made using a formula of herbs, fruits, vitamins, and minerals—with Japanese turmeric as a proprietary key ingredient—that Tsien claims can act as a thirst quencher, alcohol aid and mood booster.
For Alexander Ko, who co-founded homegrown canned cocktail brand Chako alongside Quinary owner Antonio Lai, the move towards a canned format "was really about trying to make sure people could have access to bar-quality cocktails no matter what they're doing, or where they're doing it". But that's easier said than done, with Ko and Lai not only having to learn the ropes of canning on an industrial scale, but also translating their bartending background into the mindset of a retailer. "The three flavours we launched alone went through 286 iterations to get to the final recipe."
Similarly, Young Master founder Rohit Dugar describes his company's new line of canned highballs, named Higherthan, as the product of "an incessant practice" of R&D with no direct correlation with the pandemic—although the idea was sparked in part by a collaborative canned cocktail created in partnership with COA during one of the first waves of Covid-19 in Hong Kong. "Around the same time, we launched our beers in the US as well—and with that, we began to look at our product portfolio as evocative of a modern expression of Asian youth culture. This perspective further helped solidify the mission behind this launch."
See also: The New Icons: 7 Chinese Wineries That Changed the Game
Changing tastes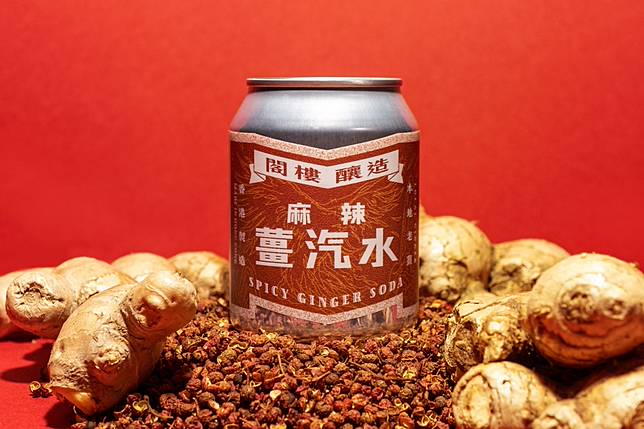 The design of the can is all-important in attracting consumers, according to those in the industry (Photo: Mezzanine Makers)

While the trend towards RTD had already been picking up overseas for a number of years, the pandemic has been a seismic shift for consumer habits, pushing tastes towards at-home convenience, sustainability, and an increased willingness to experiment with new ways of drinking.
"Does the average consumer know that cans prevent photodegradation of iso-alpha acids or that double seaming has a superior oxygen seal against crown caps? No, but the shift of the industry as a whole away from bottles has taught the public that great beverages can come in cans," says Ko.
For Dugar, canned drinks are becoming a form of expression in and of themselves. "We find consumers are seeking products that genuinely represent them. We also see, especially among younger consumers, a rejection of generic, mass-produced products that are not only monolithic but also culturally disconnected from them."
Mezzanine Makers, a new Kwun Tong-based canned beverage manufacturer, encapsulates this approach well, with a range of mixers—tonic water infused with Chinese gentian root, ginger soda with numbing spice, sparkling Iron Buddha tea—that play on Hong Kong food identity while utilising eye-catching label design. "What you see is just as important as what you taste," says head of operations Adrian Ng. "It's always the packaging that attracts consumers to try something new first, while the flavour comes second. Our creative director spent over 100 hours on each label design—extensive research was done before starting the design process, layouts were carefully crafted, graphics and even most Chinese characters were hand-drawn."
Don't miss: 8 Cocktails for Every Mood: What Your Go-To Drink Says About You
Under the aluminium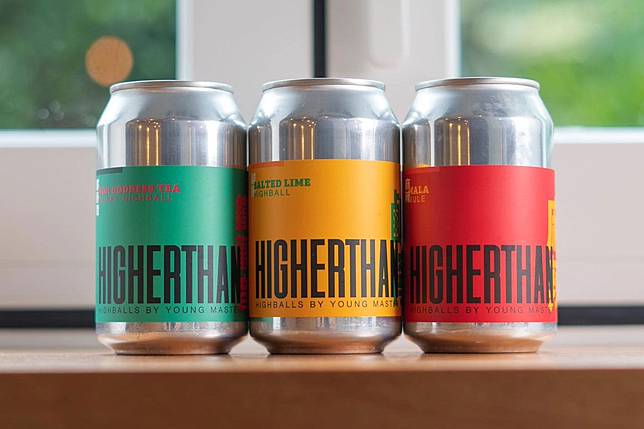 RTD cocktails can often use a proprietary spirit base to achieve the best flavour (Photo: Young Master Brewery)

Of course, brand identity means little if the liquid inside the can isn't worth coming back for. While their experience with canning beverages ranged from zero to fully functional factory operations equipped with labs, sensory analysis tools and brewing infrastructure, each RTD brand nevertheless invested heavily in hundreds of iterations to arrive at the final outcome.
"One of the first things we focused on when working on a canned highball series was to be particular about designing the underlying spirit," Dugar reveals. "We embarked on a process of selecting our own pristine neutral spirit and a blend of botanicals for a dry gin, and a bespoke blend of barrels for our whisky. Once we had the spirits designed and sourced, we leveraged our beer brewing experience to overlay suitable flavour combinations and bring the product to market."
Meanwhile, Ko and Chako co-founder Antonio Lai's experience in operating Draftland, a draft cocktail bar, proved to be invaluable in ensuring the longevity of their canned drinks. "[Our knowledge of] preventing oxidation and carbonation, and the selection of ingredients in batched cocktail production transitioned quite handily to the cannery."
The duo zeroed in on their favourite teas as the building block for the Chako brand. "We designed our product with Hong Kong in mind. Tea has always been important to us as a culture, as a society, and we use real tea as opposed to tea extracts to give body and to create better pairings with the other ingredients in the can," says Ko. "The soft, nutty and floral notes of our oolong work beautifully with peach and ginger; while white tea has a delicate tannic structure that contrasts elegantly with apple and elderflower. It was an exhaustive process where we tweaked every variable such as tea-to-water ratio, brewing temperature, and time."
At Mezzanine Makers, creating RTD beverages is more of an iterative process. "We reinvent drinks. We started with what consumers find familiar and recreate them by replacing syrups or extracts with natural ingredients, while adding spices and herbs to make them more complex yet balanced," says Ng. Still, after countless rounds of sample trials and tastings, there is no perfect recipe. "There are endless debates on the intensity of flavors, combination of ingredients, and balance of flavours. Instead of looking for an answer that can satisfy every question, we have created our own flavours that we believe is our identity as a brand."
Read more: Are Japanese Wines Worth It?
Crack, hiss, pop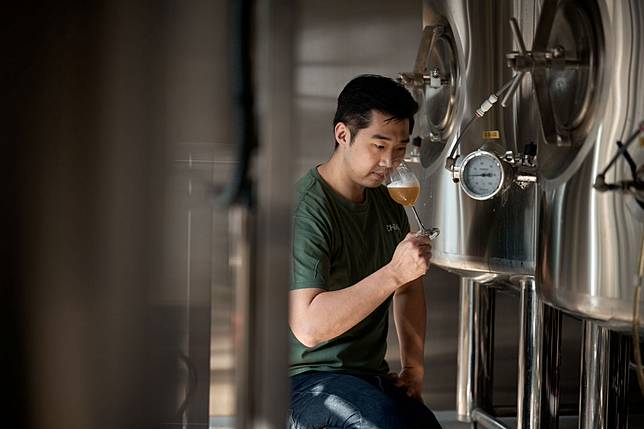 Factors from photodegradation of iso-alpha acids to oxygen sealing come into play when producing a canned beverage (Photo: Chako)

At the end of a long and laborious process of trial and development, canning and distribution, lies the all-important moment of truth—that of a customer cracking open a can and taking the first sip. In this regard, every brand agreed that convenience comes out top as the most important factor time and again.
To Eve founder Tsien, distribution is key. "It can be [drank] at home, at the gym, cafes, restaurants, and even at bars and nightclubs. Instead of another run-of-the-mill health supplement, I really wanted to create something which we can all enjoy any time of the day, anywhere." In an inspired demonstration of this, Tsien invited a number of bartenders to incorporate Eve into their cocktail recipes at Tatler Dining's Hong Kong Cocktail Festival in July, including Samuel Kwok of CNY Bar and Pernod Ricard brand ambassador Jade Lau.
Then there's the issue of temperature. "When we describe ourselves as 'ready-to-drink', we truly mean it; all you need to do is open the can and enjoy," says Ko. "A lot of cocktail products strongly suggest that their product is served over ice. Our formula is specially designed to be great without ice, which is not always available."
Is Ko afraid that the craft of mixology could get lost in a can? "Not at all. If anything, there's an even greater pressure to know your craft when making canned cocktails, as there's literally nowhere to hide. In a can, we are being judged purely and solely on the taste of the drink, and greater skill, knowledge, and creativity is required to incorporate new flavours while being shelf-stable and long-lasting."
At the end of the day, behind Hong Kong's burgeoning RTD industry are a number of passionate believers who are looking to change the way we drink for the better. "There will always be people who are sceptical every step of the way," says Tsien. "It is extremely crucial to remind myself all the time that when I encounter rejection, it is just a matter of 'not yet'. An important lesson I have learned is simply to love my product and enjoy the journey."
NOW READ
How to Build a Cocktail Menu: Kenzo Lee of 25:00
8 Best Savoury Cocktails In Hong Kong
Do You Love Martinis? Say Cheers to These Delightful Recipes