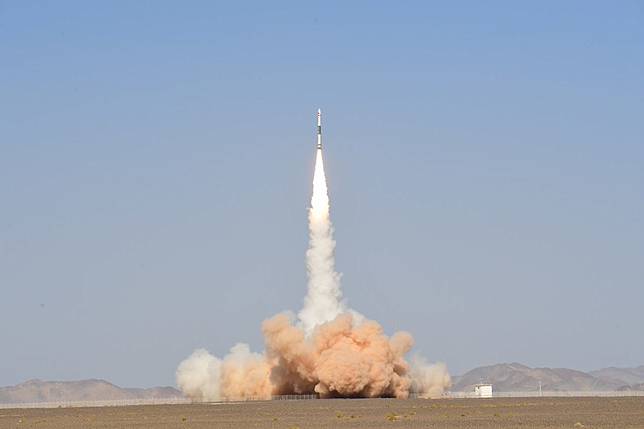 The Jilin-1 Gaofen 02D satellite is launched by Kuaizhou-1A carrier rocket from the Jiuquan Satellite Launch Center in northwest China, Sept. 27, 2021. (Photo by Wang Jiangbo/Xinhua)
WUHAN, Nov. 25 (Xinhua) -- The China Aerospace Science and Industry Corporation Limited (CASIC) said that it completed the construction of an intelligent satellite production line and a rocket industrial park in the central Chinese city of Wuhan.
Located in the Wuhan National Aerospace Industry Base, both the production line and the industrial park went into operation, said Liu Shiquan, general manager of the CASIC. Liu announced this at the 7th China (International) Commercial Aerospace Forum that opened Thursday.
The rocket industrial park can produce 20 solid-fuel launch vehicles per year. The satellite production line has the capacity to produce 100 general satellites weighing less than one tonne a year, said Liu.  ■