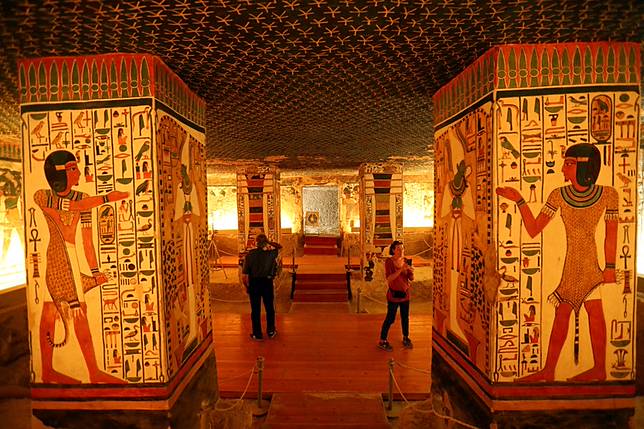 Tourists visit the tomb of Nefertari at the Valley of the Queens in Luxor, Egypt, on Jan. 24, 2023. Nefertari is the wife of famous Ancient Egypt's Pharaoh Ramesses II. Built over 3,000 years ago, the tomb is famous for its mural paintings with vivid colors. It was discovered in 1904, and reopened to tourists in 2016 after years of restoration. (Xinhua/Sui Xiankai)
CAIRO, Jan. 25 (Xinhua) -- Egypt has entered its high tourism season in winter, with the first Chinese tourist group arriving on Friday since the outbreak of COVID-19 three years ago.
Luxor, an ancient monument-rich city in southern Egypt, is well-known for temples and tombs, including the Valley of the Kings and the Valley of the Queens. It always attracts Chinese tourists.
Some 4.9 million tourists visited Egypt in the first six months of 2022, with an increase of 85.4 percent compared to 2.6 million tourists in the same period of 2021, according to Egypt's Central Agency for Public Mobilization and Statistics (CAPMAS).

China used to be the fourth largest source of tourists to Egypt in the pre-pandemic years.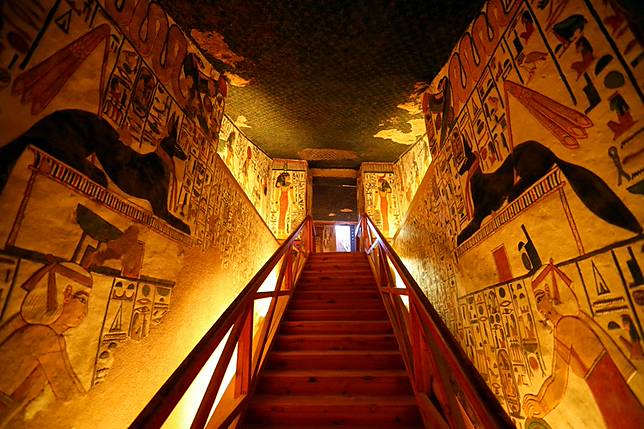 Photo taken on Jan. 24, 2023 shows the mural paintings inside the tomb of Nefertari at the Valley of the Queens in Luxor, Egypt.(Xinhua/Sui Xiankai)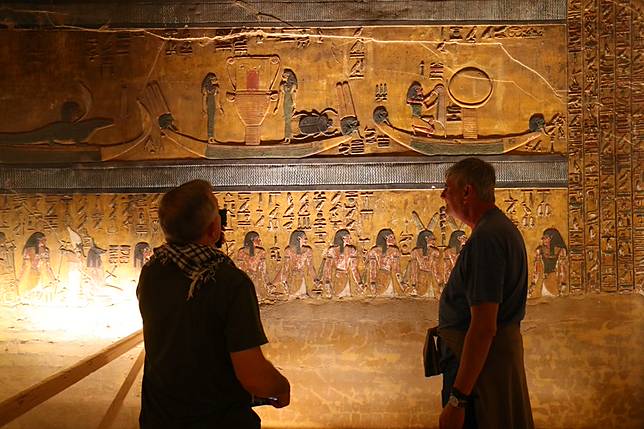 Tourists visit the tomb of King Seti I at the Valley of the Kings in Luxor, Egypt, on Jan. 24, 2023. The tomb of King Seti I (1314-1304 BC) is famous for its well-preserved colorful relief paintings. (Xinhua/Sui Xiankai)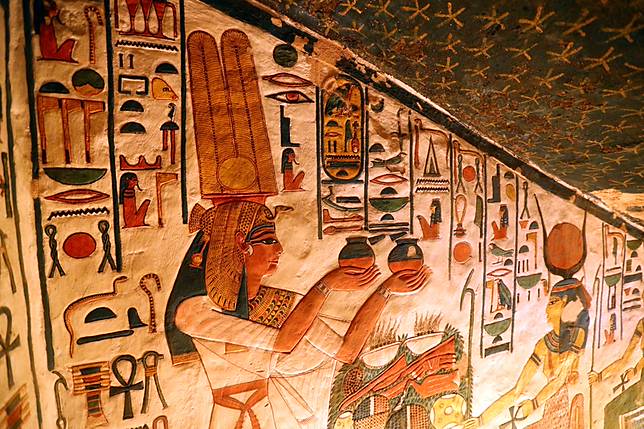 This photo taken on Jan. 24, 2023 shows a mural painting of "Nefertari" inside the tomb of Nefertari at the Valley of the Queens in Luxor, Egypt. (Xinhua/Sui Xiankai)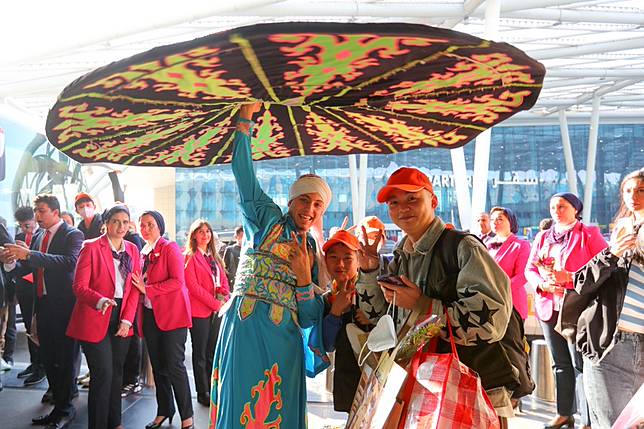 An Egyptian artist performs a traditional folk dance to welcome Chinese tourists at the Cairo International Airport in Cairo, Egypt, Jan. 20, 2023. (Xinhua/Sui Xiankai)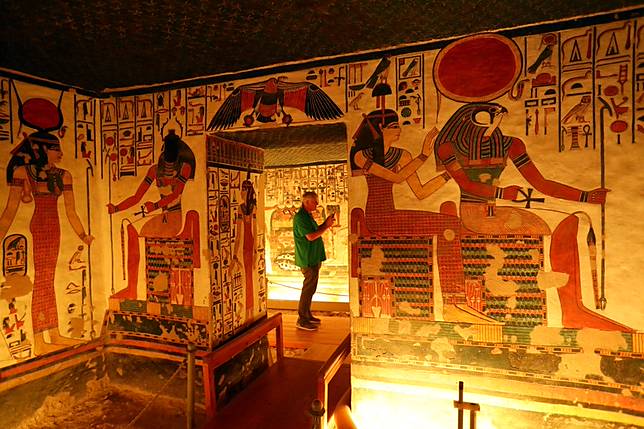 A tourist visits the tomb of Nefertari at the Valley of the Queens in Luxor, Egypt, on Jan. 24, 2023. (Xinhua/Sui Xiankai) ■