Peking University says assistant professor violated professional ethics and was a bad influence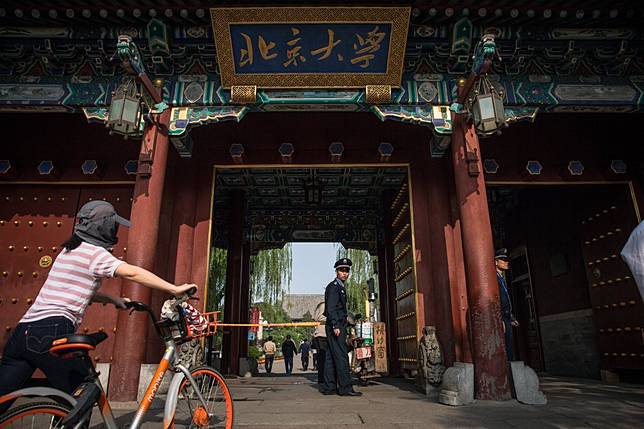 A top Chinese university has fired an assistant professor for professional misconduct after claims surfaced online that he was having inappropriate relationships with various women " some of them students " at the same time.
Peking University also revoked the teaching licence and academic title of Feng Renjie, 36, according to a university statement posted on the social media platform Weibo on Wednesday.
The university said it launched an investigation into Feng, who worked at its Beijing International Centre for Mathematical Research, after it received a formal complaint on November 20.
The statement came after a student at another university claimed in a series of anonymous posts earlier this month that she was one of Feng's former girlfriends and that he had been involved with at least seven women " many of them students " simultaneously between May and August.
Chinese universities urged to do more to fight sexual harassment in wake of #MeToo cases
The woman said in her posts that she also emailed various university departments twice and tried to file a complaint at the Beijing municipal education authority and the state supervisory commission but all without success.
The university concluded that Feng "seriously violated professional ethics as a teacher" and caused a "bad influence".
The woman who filed the complaint was quoted by The Beijing News as saying that "we, the victims, are satisfied with Peking University's response".
"I don't want him to cheat on any more girls," she said.
The penalty was announced just a few days after another leading Chinese university, Shanghai University of Finance and Economics, fired an associate professor three days after a student alleged online that he sexually assaulted her.
Copyright (c) 2019. South China Morning Post Publishers Ltd. All rights reserved.