SINGAPORE, Sept. 25, 2023 /PRNewswire/ -- Challenges in the global macroeconomic and political climate have not deterred HIKE Capital, a leading founders' fund in China, from continuing to invest in innovative Chinese companies with the potential to shape the future.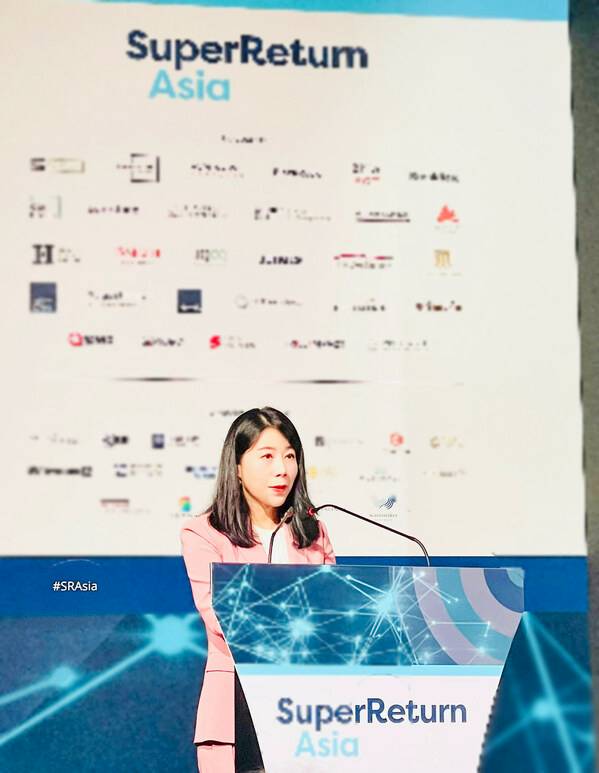 "We believe that Chinese entrepreneurs have the resilience to weather these cycles and develop top-notch technologies and products to shake up the world in the next digital wave," said Anna Xu, founder of HIKE Capital, at SuperReturn 2023 in Singapore.
China's certainties in uncertain times
China has transitioned from its position as the world's factory to become a global hub for product design and R&D, a remarkable fact that can be attributed in large part to China's talent dividend.
China's possession of the world's largest pool of scientists and engineers, along with a growing number of college graduates, grants the country a significant competitive advantage in the digital economy.
Having developed the world's most comprehensive industry system and a highly developed supply chain, China has established a commanding position in the new energy sector, especially in the electric vehicle business.
HIKE Capital has invested in multiple renowned EV companies, including prominent startup LiAuto (2017), and Megatronix (2019), an autonomous driving frontrunner that has achieved revenue growth of over 400% in the past two years.
Looking ahead to the next decade, "we can expect groundbreaking innovations in autonomous driving and smart cockpit technology to revolutionize the way we travel," Anna said.
Innovation drives growth
China's rapidly expanding digital economy has consistently outpaced GDP growth for 11 consecutive years, reaching 50.2 trillion yuan in 2022.
The industrial Internet has played a pivotal role in accelerating the digital transformation of manufacturing enterprises, empowering them to introduce groundbreaking products and experiences.
A prominent example is the rising athleisure brand Halara, another HIKE Capital portfolio company. Through smart factory technology, end-to-end digital circulation, and lean management, Halara has reduced its inventory turnover to just 35 days, outperforming its main competitor Lululemon, whose turnover stands at 110 days.
Another notable example is the new generation insurance broker Yuanbao. The company excels in customer acquisition, quality control of traffic pools, and cost-risk modeling achieved through its AI-powered matching technology. In less than a year, Yuanbao has already accumulated millions of paying users representing 90% regional coverage across China.
Partnership to drive digital transformation
As a Founders Fund, HIKE Capital's core strategy prioritizes the continual exploration of world-class startups and strategic investments, particularly during technological waves.
Anna emphasized that the fund prioritizes partnerships with top entrepreneurs who possess unwavering faith in the power of technology and are committed to driving digital transformation.
"This approach enables us to transcend market cycles and stay at the forefront of innovation."
Leveraging extensive experience and a mature methodology, HIKE Capital stands ready to assist more enterprises to achieve long-term success.
HIKE – Founders Fund
Founded in 2015, HIKE is a prominent technology venture capital firm in China co-founded by Mark Yang, the founder of CARS Group and Ganji.com, and Anna Xu, the founder of NetEase news app.
HIKE Capital is dedicated to supporting entrepreneurs and driving paradigm shifts in the early stages of their businesses.
With a team of experienced venture partners, HIKE Capital helps founders overcome growth barriers and connect with essential resources.
The firm manages both USD and RMB Funds, focusing on investments in transportation/new energy, digitalization of the supply chain, and tech-empowered industries.
HIKE Capital has a successful track record of investing in unicorn companies such as Li Auto (NASDAQ:LI, HKEX:2015), RELX (NYSE:RLX), CARS Group, Megatronix, Orienspace, Halara, Yuanbao Insurance, FlashEx, Spark Group, Fenbi (HKEX:2469), Yuanfudao, OnQuality, Xbiome, Artivila, etc.