Angry students had vandalised facilities at the Hong Kong Design Institute demanding to see 'unedited' footage
Clips show teenager in lift on campus and people passing entrance of car park, and are fuller, higher-resolution versions of earlier ones, source says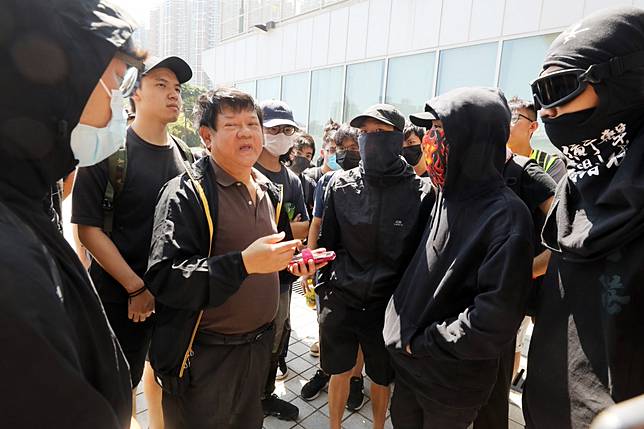 Clips from campus security cameras showing the whereabouts of a 15-year-old girl whose body was later found in the sea have been released by Hong Kong's Vocational Training Council a day after angry students vandalised school facilities demanding to see "unedited" footage.
A council spokesman on Tuesday denied it had edited or deleted any clips and said the footage would be kept for future use.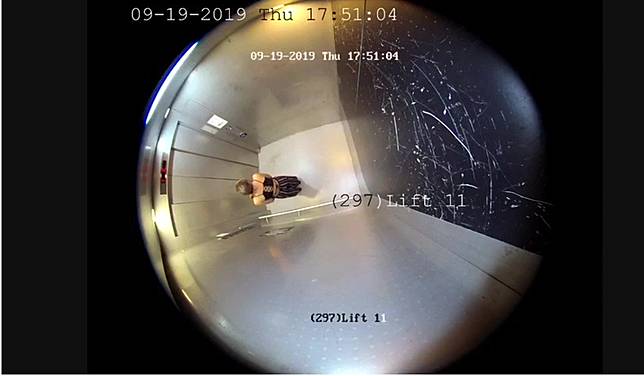 "The school reiterates that there is no need to hide anything," the spokesman said in a statement. "Except that the appearance of unrelated people in the CCTV (clips) cannot be shown for privacy protection, we have not deleted or altered any surveillance footage."
All classes at the VTC-run Hong Kong Design Institute (HKDI) have been cancelled over the next three days after dozens of masked students smashed glass doors and security cameras on its campus on Monday over the school's handling of footage of the girl, whose body was found in the sea off Tseung Kwan O on September 22. The girl, surnamed Chan, studied at Youth College, which shares a campus with the institute in Tiu Keng Leng.
She was a member of her school's swimming team and was said to have attended anti-government protests regularly.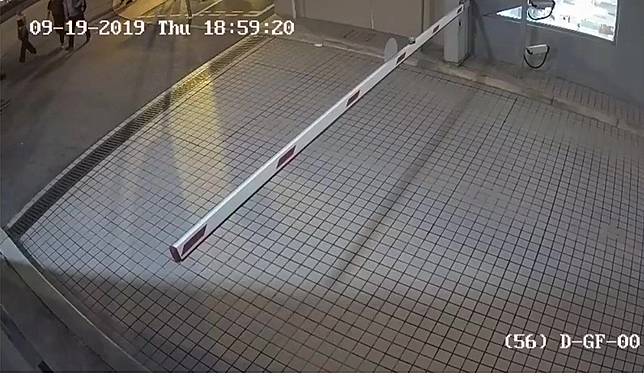 Students demanded to see the CCTV footage, dated September 19, on Monday despite police saying that a primary investigation had found nothing suspicious about her death. The force also confirmed that Chan had not been arrested during recent protests.
Youth College principal Jerry Kwok Lung-kei later showed two clips " one of the girl in a lift and the other of the entrance of a car park " to reporters and about 100 students on Monday afternoon. But students quickly dismissed the footage, accusing the school of editing the car-park clip and saying that the lift one was of low resolution.
Masked students then smashed facilities after their demand to view unedited footage was not met. Dozens also showed up on campus on Tuesday morning with the same demand.
A source close to the council said the two clips released to the public on Tuesday were the same ones, but fuller versions and of higher resolution.
Secondary school pupil charged over attack on Hong Kong police officer
The lift clip runs for 51 seconds and the car park one for 27 seconds. The longer one shows Chan, dressed in black, entering a lift on campus at about 5.50pm, according to the camera timestamp, holding papers in her hand. Some seconds later, a man in white enters from another floor. Chan leaves the lift while the man remains inside. The lift door has not closed as the clip ends.
On Tuesday evening, the council released a 78-second version, showing the man getting out of the lift on a different floor.
The other clip, from 6.59pm, shows the entrance of a campus car park and a number of passers-by, including a woman who looks like Chan and is wearing a similar outfit.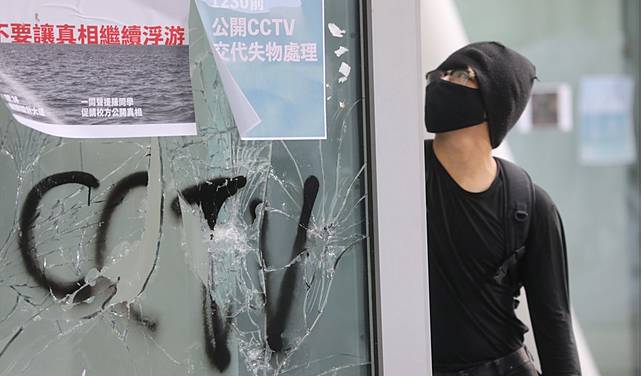 Hong Kong Chief Executive Carrie Lam Cheng Yuet-ngor also weighed in concerning Chan's death on Tuesday. "On the unfortunate death of this 15-year-old girl, even though the police's preliminary conclusion is that there is nothing suspicious about it, my understanding is that for all unnatural deaths, police need to come up with a full report and submit it to the Coroner's Court."
Lam added that the court would decide whether further action would be taken based on the report and public concern about the case.
An HKDI year two student named "Black" said on Tuesday he and his girlfriend recalled seeing Chan when they walked from the institute towards Tiu Keng Leng MTR station after 7pm on September 19, when Chan was last seen.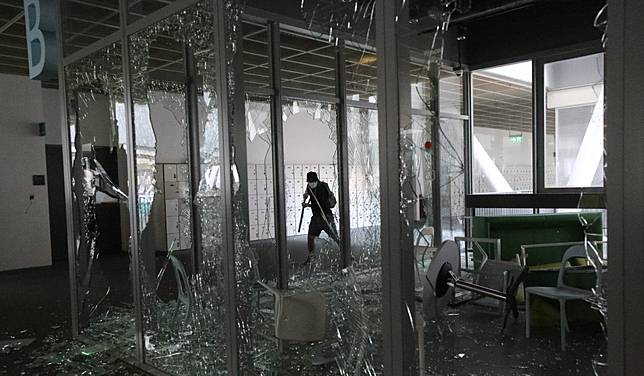 Black said he remembered seeing a girl walking inside the MTR station without shoes or belongings.
"I didn't realise it was Chan until the surveillance footage was released last night because she looked different from the photo released earlier by media," he said.
"She was walking slowly and seemed to look around for someone. There were many people at the MTR station. I hope more witnesses can provide information to find out the cause of her death."
Nicky Chan Wai-lit, of community concern group TKO Pioneers, said he was not satisfied with the council's response or the new footage.
"We can't tell exactly what happened to Chan on campus from the clips … there are many cameras on the campus, I believe more cameras captured the girl on the night of September 19," he said.
Meanwhile, the council confirmed an internal memo that referred to protesters as "cockroaches" was sent by one of its staff members. It was unclear when the memo, which circulated on social media, was sent.
The memo, which was sent by an employee from the facilities management office, said: "Please be informed that according to some information coming from the internet, some of the protesters (cockroaches) will come to VTC Tower and other campuses this afternoon for a demonstration."
A VTC spokesman said on Tuesday night: "Messages sent by individual staff members are purely personal expression."
Copyright (c) 2019. South China Morning Post Publishers Ltd. All rights reserved.