East, drink and be merry this festive season with your choice of a wide range of cuisines designed to tantalise the taste buds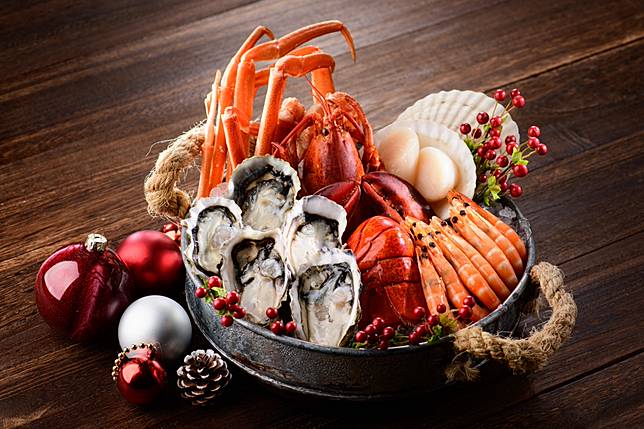 Enjoy an unforgettable Christmas with your near and dear ones, as we highlight a range of dining options for a perfect celebration that includes British, Italian, French and Chinese fare.
8 1/2 Otto e Mezzo Bombana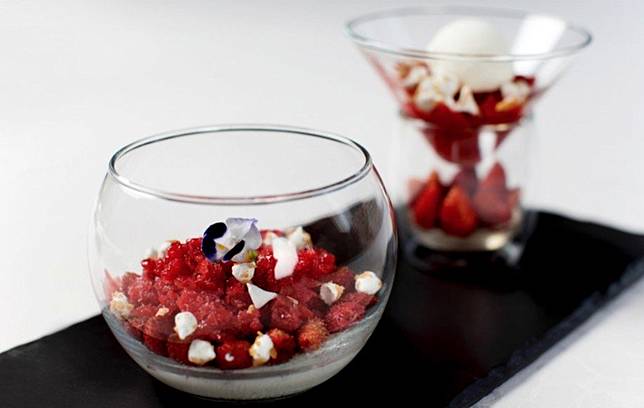 Celebrate in style at Umberto Bombana's three Michelin-star Italian restaurant this Christmas Eve. The eight-course menu consists of oyster and avocado with citrus and caviar, roasted turbot with king crab, chestnut gnocchi, a classic soup of veal and ham agnolotti with black truffle, poularde from Bresse, Mayura beef sirloin and finishing with a marinated wild strawberry panna cotta and a traditional panettone (HK$3,288 per person).
For reservations, call 2537 8859.
Alibi
Christmas lunch on December 24 and 25 at Alibi, at Cordis Hong Kong, offers two to three courses (HK$238-HK$248 respectively) with an additional HK$85 for free-flow house wine, or HK$298 for free-flowing champagne. Course options include lobster bisque or Atlantic salmon tartare to start, followed by New Zealand free-range turkey breast and Hereford organic grass-fed beef tenderloin for mains, and white chocolate mousse with mulled mixed berry compote for dessert. There are gluten-free and vegan dishes available, too.
For reservations, call 3552 3028.
Aqua
With spectacular views of the harbour from the 30th floor of One Peking, Aqua is serving a Christmas omakase five- or eight-course menu on December 24 and 25. Highlights include foie gras and smoked eel with apple, and the Italian winter favourite " panettone fritto with vanilla ice cream. Carefully selected wine pairings for each dish are available, as well as vegetarian and children's menus. (5-course omakase HK$988 per person, HK$488 wine pairing, 8-course omakase HK$1,188 per person, HK$688 wine pairing).
For reservations, call 3427 2288.
Bedu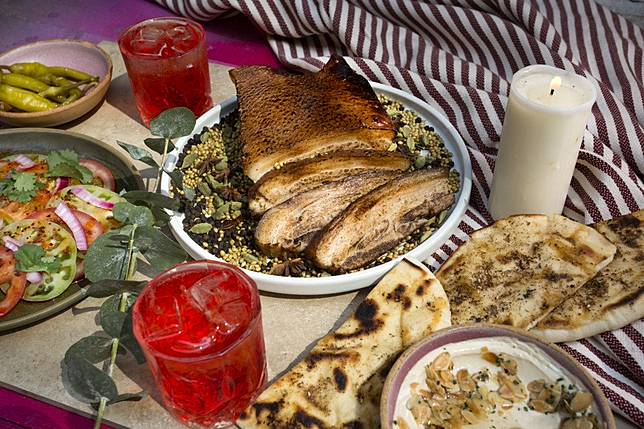 Have a Middle Eastern Christmas at Bedu, where chef Corey Riches is offering his Bedouin feast this season. Ideal for a family gathering, guests can share five "For the Table" dishes including traditional Middle Eastern smoky hummus, garlic labneh with za'atar and preserved peach and halloumi salad, and choose from two main courses: saffron and thyme whole roasted spatchcock or "zucchini three ways". The choices of Christmas spiced dark chocolate pudding or light and fresh raspberry sorbet finish off the meal nicely (HK$520).
For reservations, call 2320 4450.
Bombay Dreams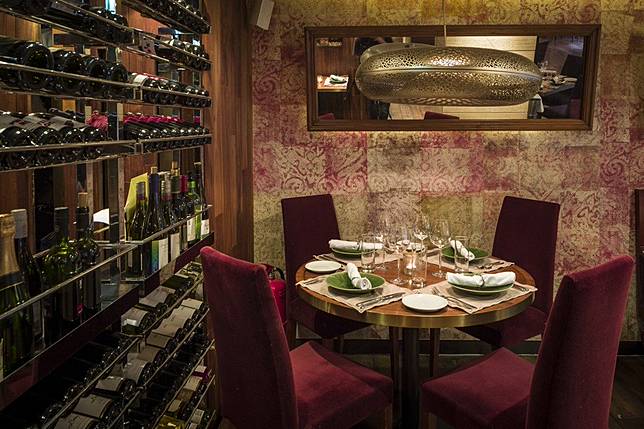 For Christmas Eve and Christmas Day, Indian restaurant Bombay Dreams in Central offers an array of dishes, featuring starters of chicken kebabs, shahi tandoori boti with boneless lamb pieces marinated in yogurt with cashews, cheese and traditional spices and herbs. The mains feature gosht taar korma with chunks of lamb slow-cooked in a smooth gravy with spices, murgh begum bahar with boneless chicken in gravy made with cashews, tomatoes and spices. For dessert, they offer kesari cham cham, a pudding stuffed with khoya, flavoured with cardamom, dried fruits and nuts. The menu ends with fresh fruits (HK$358 per person).
For reservations, call 2971 0001.
Castellana
Enjoy the ambience and service at this fine-dining restaurant serving Piedmont cuisine in collaboration with two-Michelin star Piccolo Lago by chef Marco Sacco. The festive set menu for Christmas dinner is a white truffle and caviar feast with dishes such as steamed potato and Aristocrat caviar, risotto with white truffle, Grana Padano and cured and soft egg yolk, scrambled egg and caviar, tenderloin with figs, root vegetables and white truffle, ending with a truffle sandwich and truffle chocolate and almond. The menu comes with wine pairing (HK$1,680 per person, HK$2,680 with wine pairing).
For reservations, call 3188 5028.
Francis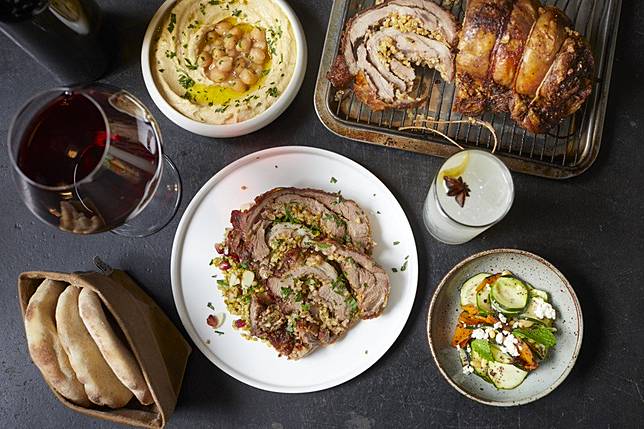 Gathering round the table with friends and family to feast on multicoloured meze, and sharing stories while sipping on a scrumptious Negroni is the order of the day at Francis this Christmas. Throughout December, Francis offers the "Let Us Feast" chef's menu with favourites like hummus, muhammara, halloumi and the signature lamb ribs, guests will enjoy a wealth of traditional Middle Eastern fare with a special festive twist. The Christmas dish of all dishes is the stuffed lamb shoulder (HK$400 per person).
For reservations, call 3101 9521
Grand Orbit
Grand Orbit at Sands Cotai Central has prepared delicious international lunch and dinner buffets for a culinary journey around the globe this holiday season, including Western, Chinese, Japanese, Portuguese, Southeast Asian and Indian specialities, along with chilled fresh seafood.
Christmas Eve and Christmas Day dinner buffets offer a pan-fried Boston lobster station, oysters Rockefeller with bacon, marinated lberico pork and lamb rack with ratatouille. For classic seasonal fare, diners can enjoy roast turkey with all the trimmings and honey-baked whole pineapple ham. The Christmas Day lunch buffet adds a pan-fried beef short ribs station and pan-seared salmon with mango salsa. Those with a sweet tooth will love Christmas favourites such as fruit mince pies, BUche de NoEl, festive brownies, cake, cookies, pralines and gingerbread. (Christmas Eve lunch 298 patacas, adults; 159 patacas, children; Christmas Day lunch 388 patacas, adults; 198 patacas, children; Dinner 498 patacas, adults; 259 patacas, children).
For reservations, call +853 8113 8910.
Hutong
Perfect for a gathering friends and family around a 12-dish Northern Chinese menu, Hutong at One Peking also has one of the best harbour views in town. The Christmas Day menu includes appetisers such as seared foie gras and caviar with Shanghainese coddled egg and hot & sour soup with Alaskan crabmeat. Main dishes include grouper fillets, fried with Yunnan mushrooms, and vegetables and chilli beef tenderloin braised with ginger and bell peppers (HK$1,088 per person).
For reservations, call 3428 8342.
J's Bar Bistro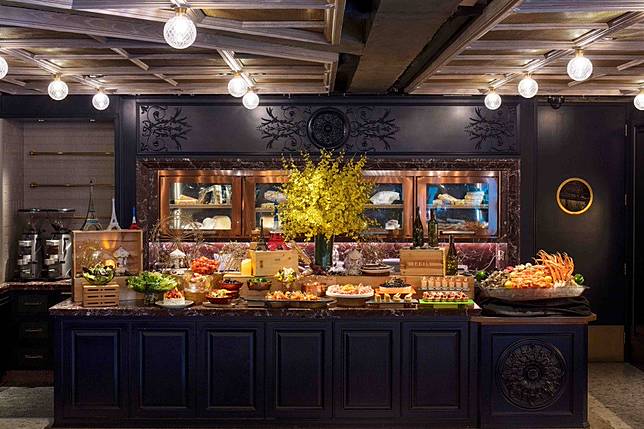 The Royal Garden Hotel's J's Bar Bistro features a semi-buffet dinner menu on Christmas Eve and Christmas Day. Delicacies include chilled seafood, starters on the buffet and restaurant signature Kushiyaki, a choice of main courses, a cheese platter and a range of desserts (HK$698 per person). Guests can also try some of the bar's signature cocktails.
For reservations, call 2733 2088.
La Chine
Offering panoramic views of Cotai Strip from the sixth floor of The Parisian Macao's Eiffel Tower, La Chine's French-influenced Chinese cuisine is offering seasonal dinner set menus for Christmas Day. Featuring delicious festive treats such as an Eiffel seafood tower consisting of Alaskan crab leg, Hokkaido sea urchin, French Gillardeau oyster and beluga caviar, with mains of turkey roulade stuffed with morel mushrooms and black truffle (1,388 patacas per person).
For reservations, call +853 8111 9210.
The Chop House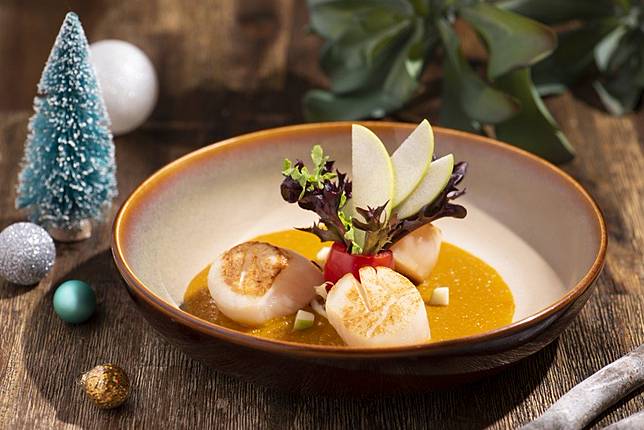 With a large alfresco dining atrium at Mira Place 1 in Tsim Sha Tsui, The Chop House grill is serving set dinner menus on December 24 and 25. The starter choices are salmon and yellow beetroot tartare with prawn and yogurt cream sauce, or pan-seared Hokkaido scallop with butternut squash puree and green apple salad. Beef consomme with caramelised onion dumplings introduces main course choices of sea bass and prosciutto roulade with saffron risotto and sauteed spinach; slow-roasted French turkey leg and breast with all the trimmings; or grilled US flat iron steak with garlic cheese potato and roasted vegetables. Dessert is Christmas pudding and ice cream or panna cotta coffee roll with Bailey's syrup (HK$458).
For reservations, call 2295 3200.
The Peak Lookout
Celebrate Christmas on The Peak with a bird's-eye view of the city. With the outside terrace lit up and a Christmas tree indoors, diners can soak up the festive spirit. The Peak Lookout is offering a four-course dinner on Christmas Eve and Christmas Day that features duck confit with Savoy cabbage and tandoori roast chickpea potato kebabs to start, followed by steamed Tasmanian oysters or cream of mushroom soup. The main courses include roast Butterball turkey breast with the trimmings, New Zealand grass-fed Wagyu tenderloin or Impossible meat Wellington. To end, there are traditional offerings such as Christmas pudding with brandy custard, a chocolate log or an exotic fresh fruit plate (HK$788 per person for 4 courses).
For reservations, call 2849 1000.
La Petite Maison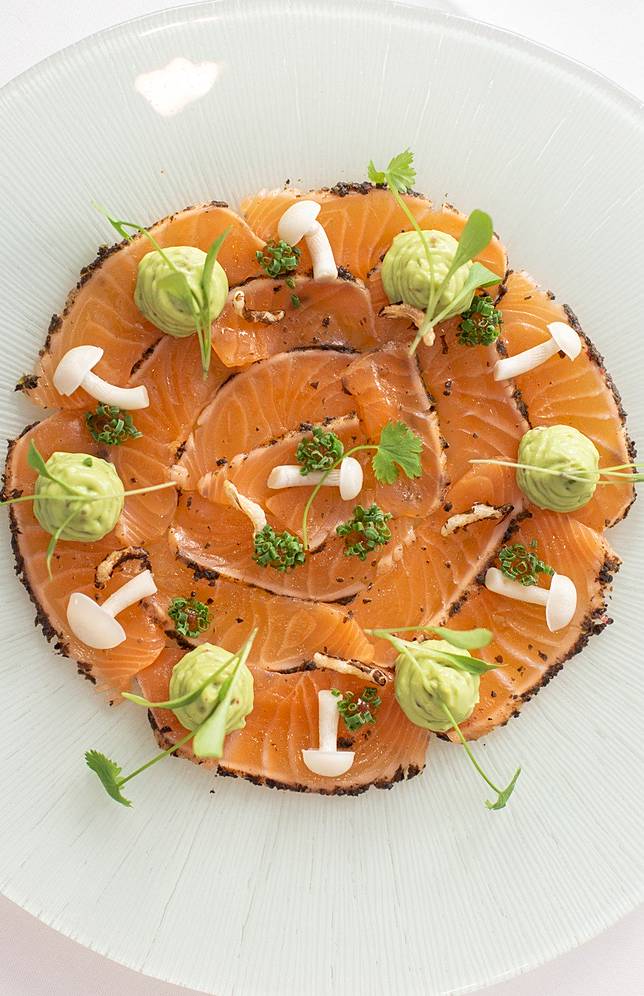 Celebrate the festive season in style at one of the city's best French restaurants. Available for lunch and dinner over December, including Christmas Day and Boxing Day, the set menu is tailored for a minimum of eight guests. Appetisers include salmon carpaccio with guacamole, red cabbage salad with orange and hazelnut dressing, pan-roasted foie gras and snails with garlic butter. Next is a black truffle with home-made rigatoni, and mains of whole Branzino, whole roast black chicken leg with foie gras with sides of broccolini and gratin potatoes. To end, there is a thin-crust apple tart, warm chocolate mousse with malt ice cream and vanilla crEme brUlee (HK$988 per person " smaller groups will be considered).
For reservations, call 2887 1113.
Madame Ching
Modern Chinese restaurant Madame Ching on Star Street is offering a three-course sharing menu which is perfect for a family celebration. Starters include house-made pastrami with Peking duck condiments, hamachi crudo and turbot with charred cabbage. For mains, there is roast duck and suckling pig with home-made pickles and condiments, and fried rice. End with an Ovaltine tart. (HK$480 per person, HK$298 added for free flow).
For reservations, call 2577 7227.
Mama San Restaurant & Bar
This local favourite Balinese restaurant offers a festive sharing menu with a choice of three or four starters before the mains and dessert. Starters include oyster with nam jim, tuna betel leaves with lemongrass, soft shell crab with rujak salad, dry fried minced chicken with yellow curry, coconut marinated grilled pork and vegetarian dishes. For mains, there is crispy whole snapper, vegetable red curry, grilled barramundi, suckling pig with sambal and more. The feast ends with chef Will Meyrick's dessert platter. (HK$408/three starters, HK$458/four starters with mains and dessert. HK$200 for two hours free-flow sparking wine, white and red wines and house spirits, cocktails, beer and soft drinks).
For reservations, call 2881 8901.
Mandarin Grill + Bar
This Michelin-star modern grill at the Mandarin Oriental offers a Christmas Eve five-course menu featuring an amuse-bouche of white asparagus mousse and quinoa crumble followed by swede and cardamom veloute, organic salmon Wellington with scallop dill veloute and roasted Tasmanian Robbins Island Wagyu. To end, a winter landscape of caramelised apple, puff, soil, and milk gelato (HK$2,288 per person with a glass of Ruinart champagne).
For reservations, call 2825 4004.
Man Ho Chinese Restaurant
For lovers of classic Cantonese cuisine, Man Ho Chinese Restaurant on the third floor of the JW Marriott in Admiralty, offers a heart-warming meal with friends and family on Christmas Eve and Christmas Day. The festive set dinner menu features specialities made with premium ingredients, along with a daily chef's special prepared tableside. Highlights include marinated abalone in black vinegar, Kanto sea cucumber in lobster soup with puff pastry and pan-fried grouper fillets stuffed with shrimp mousse and shredded fish maw in raspberry sauce (HK$1,288 per person with a minimum order of 2 people).
For reservations, call 2810 8366.
Meats
SoHo's popular neighbourhood smokehouse grill offers a set dinner menu for sharing this Christmas. For starters, there are small plates of chicken liver pAte, beef tartare and Galician octopus. This is followed by Argentinian rib eye, porchetta or roasted turkey with the trimmings. And for the perfect ending, a dulce de leche cheesecake (HK$480 per person, HK$298 added for free-flow).
For reservations, call 2711 1812.
Mercedes Me
Get in the holiday spirit at Mercedes Me in Central as they offer a festive set dinner menu through December to Boxing Day. Highlights include whipped sweet potato hummus with Sichuan chickpeas, seared turkey breast with cranberry-spiced jus and Grand Marnier chestnut tart to end (HK$400 per person).
For reservations, call 2598 7080.
Mr Brown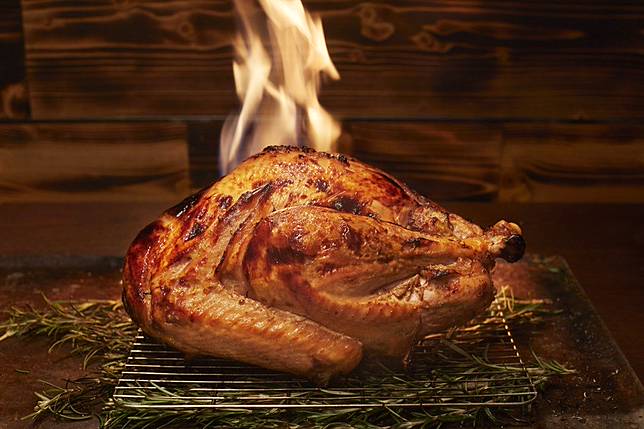 It is the first Christmas for this neighbourhood grill and smokehouse on Ship Street in Wan Chai. In true smokehouse style, they will be roasting turkey on an open fire. Besides the turkey, the "Santa Brown Goes to Town" menu includes walnut and bacon stuffing, cranberry sauce, ember-baked potatoes, barbecued Brussels sprouts and cinnamon doughnuts with smoked dulce de leche. Christmas cocktails will be served in the form of "Smoky Horchata", a warming mix of mescal, rice water, milk, vanilla and a pinch of spicy cinnamon (HK$450 per person).
For reservations, call 3101 1081.
Osteria Ristorante Italiano
For a traditional homestyle Italian feast this festive season, Osteria at Holiday Inn Golden Mile offers a special Christmas Eve five-course set dinner featuring seafood salad with crunchy vegetables and salmon roe, Canadian beef carpaccio in herbs crust with Pecorino cheese and black truffle, traditional home-made tortellini in capon clear broth, followed by your choice of a main dish and ending with creamy white chocolate mousse, mixed berry compote accompanied by tea or coffee (HK$788-HK$888 per person).
For reservations, call 2315 1010.
Pierre
Pierre Gagnaire's two-Michelin star restaurant on the 25th floor of the Mandarin Oriental offers a six-course festive menu on Christmas Eve and Christmas Day. Festive French delicacies include haddock rillettes and smoked salmon with large plain oysters to start. Next is tartare of scallops with avocado and cauliflower enhanced with chilli and yuzu, followed by lobster fricassee tandoori style with apple, potato brunoise, spinach and bisque, pan-seared duck foie gras with gingerbread toast, cream of sweet onion topped with green curry and venison medallions roasted with cinnamon. To end is Gagnaire's famous Grand Dessert (HK$1,988 for six courses, HK$1,588 for four courses).
For reservations, call 2825 4001.
Popinjays
The Murray's rooftop restaurant and bar is the perfect venue for a festive feast. For Christmas Eve and Christmas Day dinner, there is a lavish six-course menu featuring contemporary European classic dishes such as scallop carpaccio and Aquitaine caviar, foie gras A la ficelle, Irish king langoustine with Perigord black truffles, and grand veneur wild venison (HK$1,288/adult, HK$588/child).
For reservations, call 3141 8888.
Sabatini Ristorante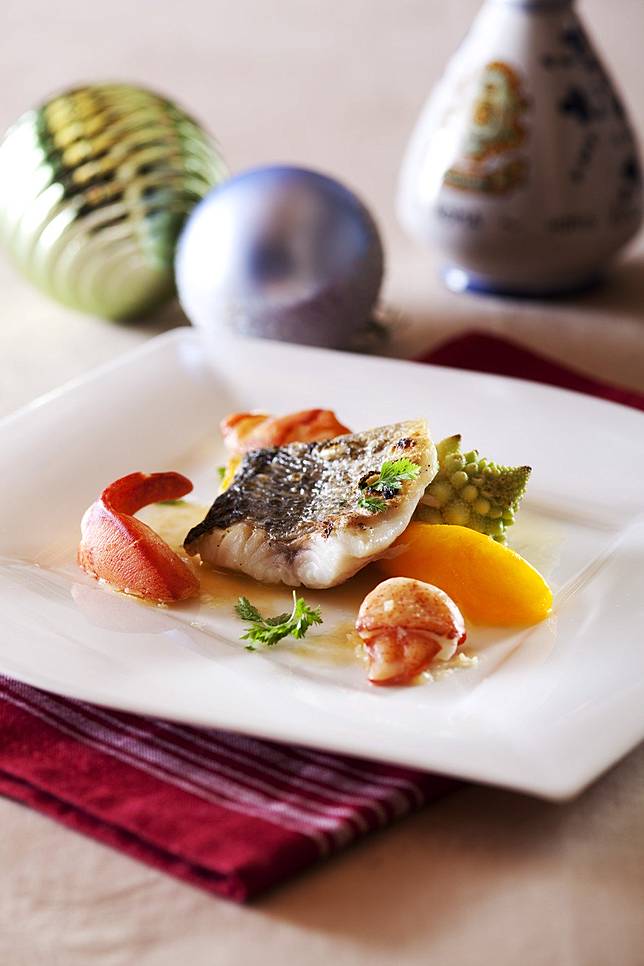 Enjoy a sumptuous festive feast in a romantic setting at Sabatini Ristorante Italiano this Christmas Eve. For a cosy dinner for two, chef Claudio Favero has prepared a special menu with highlights including Balik salmon with Italian caviar, sour cream and chives, blue lobster linguine with lightly-spiced Datterini cherry tomato sauce, Dover sole fillet served with fennel flan, sea urchin and champagne sauce. There will also be a live band throughout the evening (HK$2,388 per person).
For reservations, call 2733 2000.
Shikigiku Japanese Restaurant
If you can't get to Japan for a snowy Christmas, why not try an authentic Japanese Christmas meal? Shikigiku Japanese restaurant is offering a six-course Christmas Eve dinner featuring Hokkaido botan shrimp sashimi, Ehime-ken fatty tuna sashimi, live prawn tempura, A4 Miyazaki Wagyu beef steak at the Tsim Sha Tsui branch (HK$1,680 per person) and at IFC Mall branch, dishes include French goose liver and Miyazaki beef steak, kama-steamed rice with Hokkaido hairy crab and ehime live shrimp tempura (HK$2,580 per person).
For reservations, call 2805 0600 (IFC) and 2733 2933 (Tsim Sha Tsui East).
Sip Song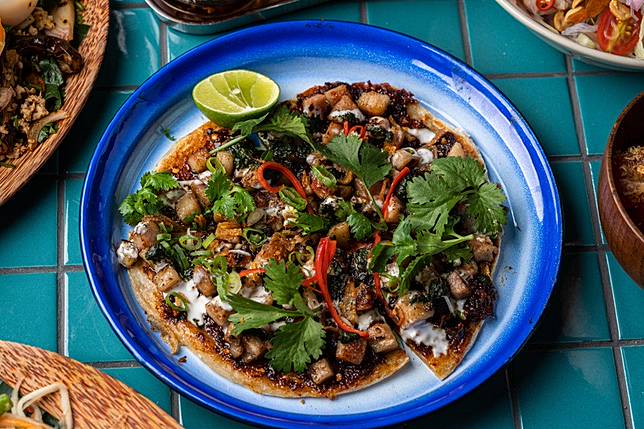 Celebrate Christmas with a Thai feast at Repulse Bay. Sip Song's festive set dinner menu features such signatures as compressed fresh watermelon, "Don't tell mum" roti pancake and turkey breast for mains, as well as vegetable green curry. Minimum booking is for four people. From December 13 until Christmas Day, there will be daily giveaway prizes (HK$300 per person).
For reservations, call 2898 3788.
Statement
For a British yuletide feast, Statement is serving a menu of pAte en croUte, chicken and foie gras, lobster bisque, black garlic flan and celeriac ribbons to start. Mains include slow-cooked Atlantic halibut, Oscietra caviar and shellfish sauce followed by traditional roasted Kelly Farm turkey, Brussels sprouts with bacon and cranberry sauce. The Christmas Day dinner is completed with a nostalgic chocolate and chestnut yule log (HK$988 per person).
For reservations, call 2848 3000.
The Steak House Wine Bar + Grill
Enjoy Christmas or Boxing Day lunch with family and friends at this popular steakhouse at the InterContinental Hong Kong. It is offering a semi-buffet lunch with an elaborate salad bar, a selection of chargrilled meat and seafood, and an indulgent dessert buffet. On Christmas Day, it costs HK$1,198 per adult with free-flowing champagne and red wine, orange juice and soft drinks, and HK$888 per child aged 3-11. On Boxing Day, it costs HK$948 per adult with free-flowing champagne and red wine, and HK$748 with free-flowing orange juice and soft drinks. For children aged three to 11, the cost is HK$648.
For reservations, call 2313 2323.
Theo Mistral by Theo Randall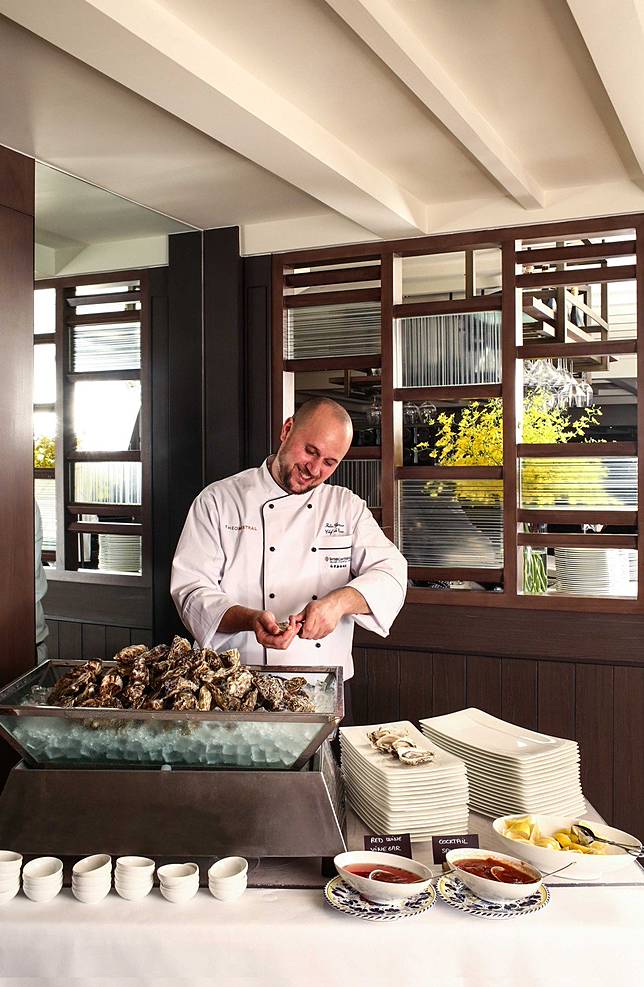 Christmas is in full swing at this popular Italian kitchen at the InterContinental Grand Stanford Hong Kong. On Christmas Eve, the five-course menu includes Theo's antipasti table, followed by soup and a seafood table of freshly shucked oysters, Boston lobsters, snow crab legs, clams, mussels, crayfish, sea whelks, tuna, swordfish carpaccio, seafood salad, octopus salad and marinated salmon. Next are choices of pasta and a main course including a traditional turkey with pancetta crumbs, walnut and Marsala sauce, Iberico pork cutlet, sea bass and cod. The feast ends with festive desserts (HK$988 per person).
For reservations, call 2731 2870.
Whisk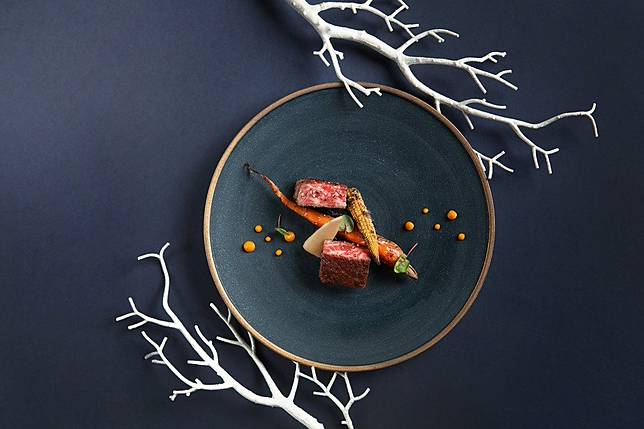 The Mira's fine-dining eatery Whisk offers a Christmas Day buffet dinner spread abounding in premium ingredients and signature small plates. The festive feast includes jet-fresh seafood on ice such as Atlantic snow crab and freshly shucked oysters, carving of roasted Christmas turkey, blow-torched Australian Wagyu and unlimited main courses from the kitchen featuring decadent Beef Wellington and lobster Thermidor, plus a dedicated room of desserts filled with festive flavours. There will also be a Christmas choir and Santa (HK$688/adult, HK$398/child with free-flowing soft drinks and juice. Add HK$200 for free-flow Mumm champagne and wine).
For reservations, call 2315 5999.
Yamm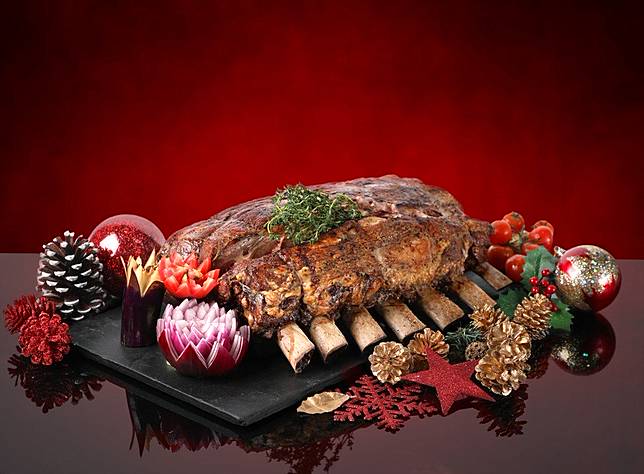 Satisfy your festive cravings at Yamm's festive international all-you-can-eat dinner on Christmas Eve and Christmas Day. Diners can pick their way through the buffet table packed with roasts and seafood such as Pacific tuna, sashimi carving, Japanese oysters, Hokkaido scallop sashimi, steamed live Boston lobsters and king crab legs. Meat lovers will adore the golden-roasted Christmas turkey with chestnut stuffing, roasted ribs and crispy tronchetto di porchetta, and roasted suckling pig with spicy mayo. More Asian-style seafood awaits with steamed abalone with ginger and spring onion and lobster bisque with bird's nest. For desserts, hazelnut praline, Yule log and English Christmas fruitcake are just some of the treats (Christmas Eve dinner buffet with choir, Santa & Balloon Twister) 5.30-8pm | HK$1,198 /adult, HK$598/child; 8.30-11pm, HK$1,298 / HK$598/child. Christmas Day 5.30-8pm HK$968/adult, HK$598/child, 8.30-11pm HK$998/adult, HK$598/child. Both inclusive of free-flowing sparkling wine / juice).
For reservations, call 2315 5111.
Want more stories like this? Sign up here. Follow STYLE on Facebook, Instagram, YouTube and Twitter .
Copyright (c) 2019. South China Morning Post Publishers Ltd. All rights reserved.