The Asia-Pacific-focused logistics real estate platform could become this year's second largest IPO in Hong Kong after Budweiser Brewing
Deal may signal a rebound in investor appetite for IPOs amid unprecedented political strife in Hong Kong since June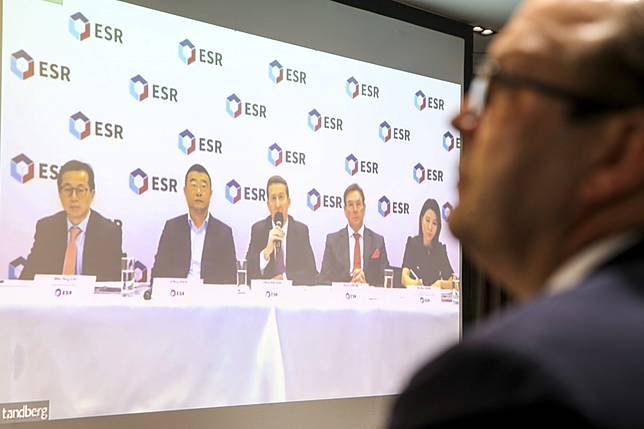 ESR Cayman, the Asia-Pacific-focused logistic real estate developer co-founded by Warburg Pincus, is looking to raise as much as US$1.45 billion in a second attempt at flotation in Hong Kong amid signs of revival in investor appetite.
The initial share offering comes after it shelved its plan in June, citing "market conditions". The original proposal sought to raise US$698.8 million based on the top end of the IPO price range. In the new proposal unveiled on Monday, the company may raise US$563.3 million based on the midpoint of the price range. The stock is expected to start trading on November 1, the company said.
"With an asset-light model to what traditionally has been an asset-heavy real estate sector through the funds we manage, we are able to generate infrastructure-like return for our shareholders" while minimising potential risks, chairman Jeffrey Perlman said in a briefing.
Under the bullish take-up scenario, ESR Cayman will become the second largest IPO this year. Budweiser Brewing Company APAC, the Asian unit of world's biggest brewer, raised US$5 billion in September.
Initial public offerings trickle back to Hong Kong's stock market as city maintains resilience as fundraising hub amid protests
When asked about the reason for pulling its initial application in June, Perlman said it was because of the less favourable geopolitical environment back then compared to now.
"Anytime (you are conducting an) IPO you have to be cognisant of the geopolitical and macro-environment. We felt that with the banks' guidance, June was not the best time to move forward with the transaction," said Perlman.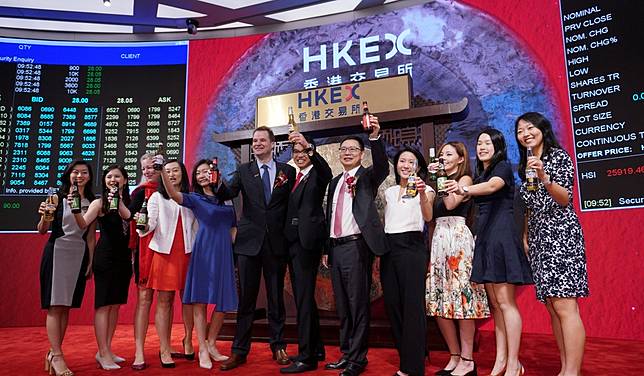 "Given the support of the public market investors, they really want to see ESR coming to the market and become a public company … This is also evident by our large cornerstone investor Omers," he added.
One of Canada's largest pension funds, Omers has agreed to subscribe to a 9 per cent stake.
Total funds raised through IPOs on the Hong Kong main board and the SME-focused GEM board plunged 63 per cent to US$7.13 billion in the third quarter from a year ago, following anti-government protests.The Hang Seng Index has risen in September and October despite the turmoil.
The new fundraising will see the logistics company sell 653.7 million shares to investors at between HK$16.20 and HK$17.40 per share, valuing the group at US$6.3 billion to US$6.7 billion, involving old and new shares. The offering involves a "greenshoe" option to sell an additional 15 per cent of shares to cater to excess demand.
If over-allotment option is not exercised, Warburg Pincus' stake in the company will be reduced to 24.1 per cent, from 37.5 per cent, still the biggest shareholder in the company. JD.com, which is a strategic investor in ESR, will see its stake reduced to about 7.7 per cent from 8.7 per cent. The public float of the company will amount to 21.5 per cent.
Deutsche Bank and CLSA are joint sponsors of the offering, while Morgan Stanley, Citi, Deutsche Bank, Credit Suisse and Goldman Sachs are taking on the dual role of joint global coordinators and bookrunners.
The company plans to use as much as 72 per cent of the net proceeds to repay debt and use the rest to develop logistics properties and for other co-investment opportunities.
ESR currently operates in China, Japan, South Korea, Singapore, India and Australia. It develops and manages logistics facilities that cater to both e-commerce companies and traditional bricks-and-mortar retailers and manufacturers. Apart from that, the company also manages a broad range of funds and investment vehicles that invest in such assets across Asia, comprising 30 private third-party pooled investment vehicles and two Singapore-listed real estate investment trusts.
Budweiser offers shares at HK$27 each, handing Hong Kong a US$5 billion IPO at a time of unprecedented civil strife
The group's net profit grew 32 per cent from a year ago to US$84.1 million in the six months ended June 30, with most of the upside coming from fair-value gains on its investment properties. The combined fair value of its properties and asset under management of the funds stood at about US$20.2 billion.
Copyright (c) 2019. South China Morning Post Publishers Ltd. All rights reserved.