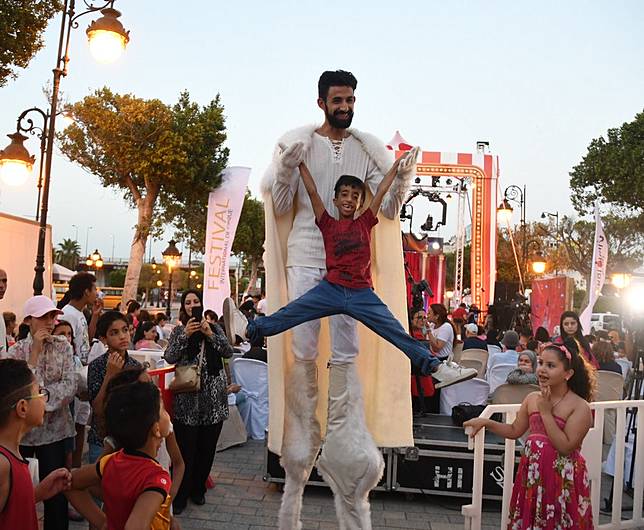 Circus performers present a street show in downtown Tunis, Tunisia on June 24, 2022. (Photo by Adel Ezzine/Xinhua)
TUNIS, June 25 (Xinhua) -- Streets in downtown Tunis have been filled with applause and laughter in the evenings since Thursday, as audiences were appreciating the street circus shows staged by local and foreign performers.
Tunisia launched the 5th annual International Street Circus Festival in the capital city and other governorates, featuring artists from 10 countries, including Tunisia.
Programs involved acrobatics such as stilt walking, tightrope walking and unicycles, as well as puppetry and fireworks, local A24 new agency reported.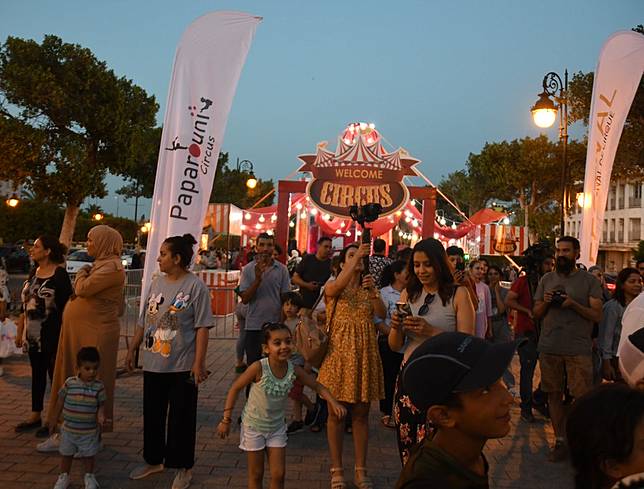 Circus performers present a street show in downtown Tunis, Tunisia on June 24, 2022. (Photo by Adel Ezzine/Xinhua)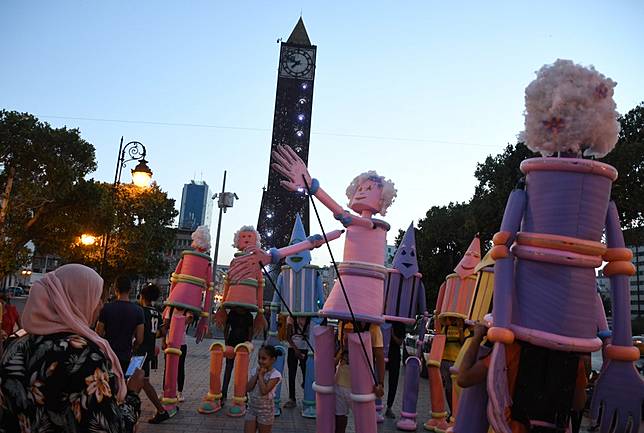 Circus performers present a street show in downtown Tunis, Tunisia on June 24, 2022. (Photo by Adel Ezzine/Xinhua)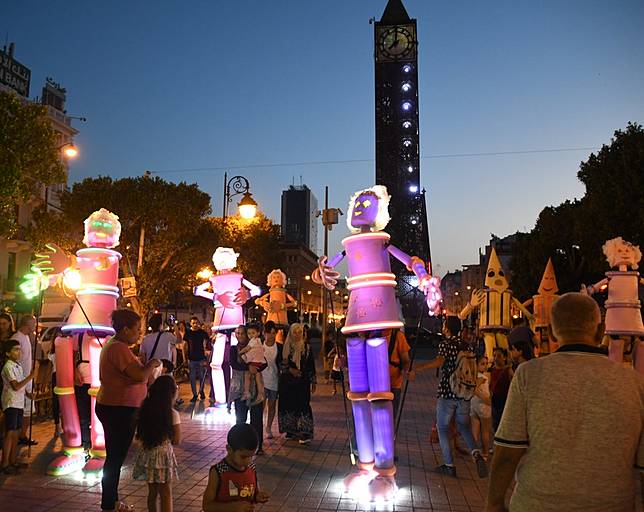 Circus performers present a street show in downtown Tunis, Tunisia on June 24, 2022.(Photo by Adel Ezzine/Xinhua)■