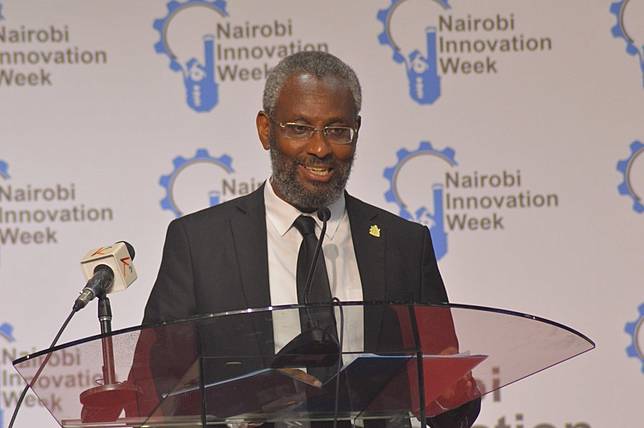 Stephen Kiama, Vice Chancellor at the University of Nairobi, addresses participants during the launch of the 7th Nairobi Innovation Week in Nairobi, capital of Kenya, on May 17, 2023. (Photo by Charles Onyango/Xinhua)
More and More Chinese enterprises in Kenya offered jobs to local youths to boost employment in the East African country and advance cooperation with universities and research institutions.
by Xinhua writer Naftali Mwaura
NAIROBI, May 19 (Xinhua) -- Twenty Chinese enterprises participated in the innovation and job fair organized by the University of Nairobi, Kenya's oldest university, from May 17 to 19.
Convened by the University of Nairobi and its Confucius Institute, the 2023 Nairobi Innovation Week and University Student Job Fair attracted hundreds of visitors, including students, faculty members and potential employers.
The three-day innovation and job fair sought to enhance academia-industry linkages, help local and foreign companies, including the ones from China, showcase their products and interact with potential employees.
Six of the 20 Chinese enterprises participating in the jobs fair showcased their innovations, while 18 of them placed nearly 200 jobs for qualified university students to apply. The Chinese firms were keen to recruit engineers, sales representatives, marketing specialists, lawyers, translators, accountants, digital commerce and human resources specialists.
In addition, nine representatives from the Chinese Embassy in Kenya and Chinese enterprises participated in various forums to highlight strides in scientific research and innovation as well as enterprise development in the Asian nation.
During a panel discussion, representatives of Chinese enterprises operating in Kenya expressed the desire to recruit local youth who are qualified in diverse disciplines like engineering, digital technology, human resources and marketing.
Wang Desheng, manager of Unique Human Resources Group, said that university graduates with outstanding qualifications as well as soft skills like empathy, teamwork and perseverance are in a vantage position to secure gainful employment.
"Your confidence is also important to help you secure a well-paying job. We are also keen to hire students with some proficiency in Mandarin (standard Chinese language)," said Wang.
Mathew Kiptoo, a recruitment specialist at Huawei Technologies Kenya Company Ltd, said the Chinese telecoms firm is willing to forge robust partnerships with tertiary institutions to help groom the workforce of the future. Huawei, according to Kiptoo, has been recruiting university students who have excelled in various disciplines like software engineering, besides mentoring them to become competent employees.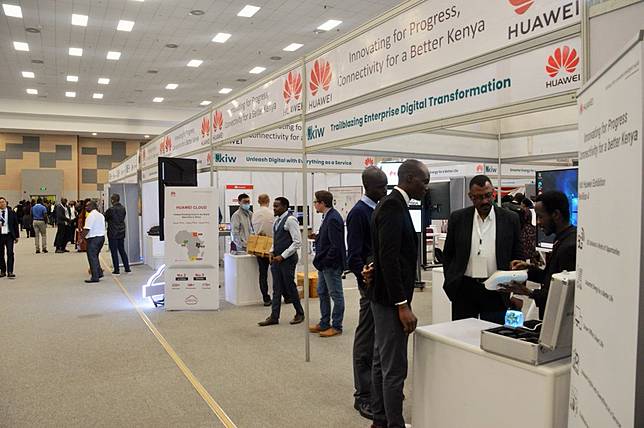 People visit the booth of Huawei during the Kenya Innovation Week 2022 in Nairobi, Kenya, Dec. 6, 2022. (Photo by Charles Onyango/Xinhua)
Johnson Kinyua, the dean of students at the University of Nairobi, challenged students aspiring to work in Chinese firms to improve their proficiency in Mandarin, endeavor to sharpen their skills in emerging technologies and embrace the team spirit.
According to Kinyua, Chinese enterprises have been providing Kenya's university students with industrial placements where they are trained and mentored to improve their capacity to secure well-paying jobs in the public and private sectors.
Stephen Njuya, a 20-year-old education major at the University of Nairobi, said that during his visit to booths of Chinese firms, he was impressed by their products and the employment opportunities they were offering to local youth. ■