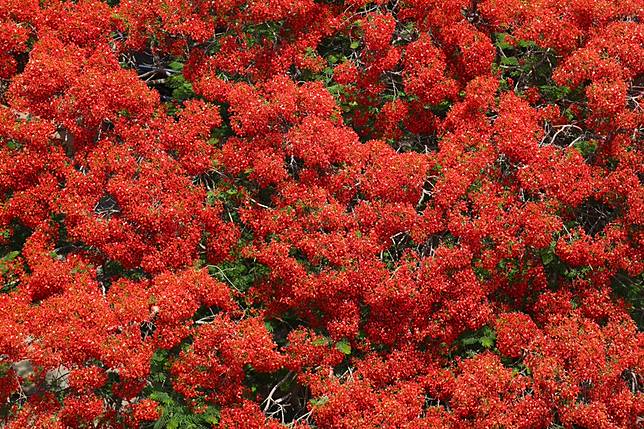 Photo taken on June 1, 2022 shows flowering royal poinciana trees along a street in Cairo, Egypt. The royal poinciana trees dotting around Egyptian capital Cairo are now in full bloom. (Xinhua/Sui Xiankai)
CAIRO, June 1 (Xinhua) -- As the weather is heating up in early summer, Cairo's streets are flaming with flame trees in full bloom!
Also known as the royal poinciana trees, flame trees are widely planted in the streets of the Egyptian capital, and constitute a beautiful scenery.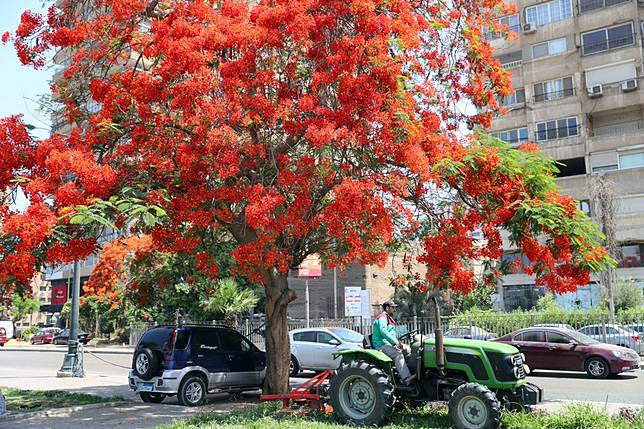 A worker works beside a flowering royal poinciana tree along a street in Cairo, Egypt, on June 1, 2022. The royal poinciana trees dotting around Egyptian capital Cairo are now in full bloom. (Xinhua/Sui Xiankai)
Photo taken on June 1, 2022 shows flowering royal poinciana trees along a street in Cairo, Egypt. The royal poinciana trees dotting around Egyptian capital Cairo are now in full bloom. (Xinhua/Sui Xiankai)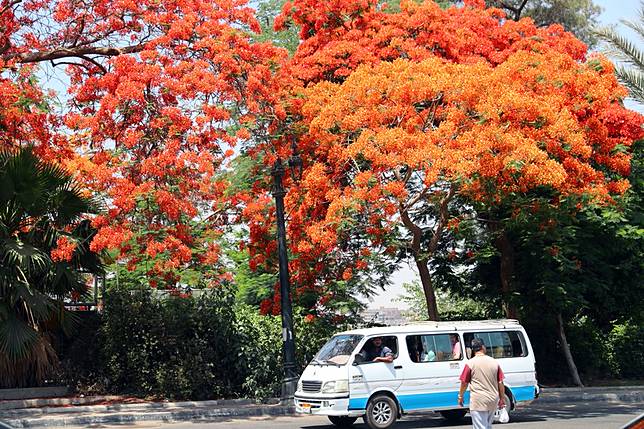 A minibus waits for passengers under flowering royal poinciana trees along a street in Cairo, Egypt, on June 1, 2022. The royal poinciana trees dotting around Egyptian capital Cairo are now in full bloom. (Xinhua/Sui Xiankai)■