Digital Art Fair is returning to Hong Kong from October 29 to November 6, 2022. We sit down with Heiman Ng, Head of Business Development, who tells us what to anticipate at this year's rendition!
Digital Art Fair Xperience Hong Kong 2022will for 18 days transform the ground and first floor of Asia Standard Tower into an interactive, high-tech Web 3.0 art space. Comprising 20,000 sq.ft. of the Central venue, the Hong Kong-homegrown art feat will feature thousands of scintillating digital and NFT artwork – in both physical and virtual formats using interactive Web 3.0 technologies including blockchain, virtual reality (VR) and the metaverse.
Since launching a year ago, the fair has dedicated itself to driving the global digital art landscape, promoting established and up-and-coming artists from Hong Kong, Asia and beyond. "This time around the audiences are much more educated about digital art so we've been giving much more thought into curating the exhibitions," says Ng, adding that Digital Art Fair is born of a desire to create a platform connecting art collectors, buyers, digital artists, and galleries.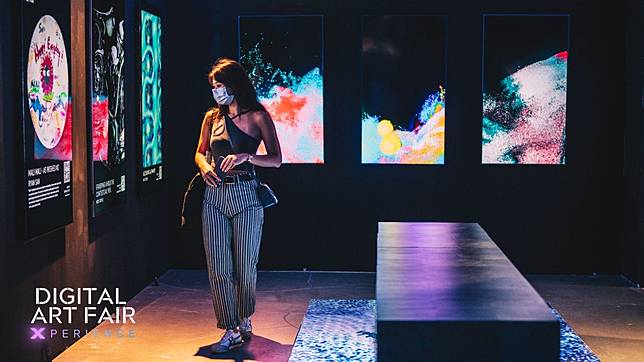 "Xperience" is the buzzword this year so expect to see an art extravaganza – animation, video,large-scale installations, immersive experience, photography and whatnot – that will tantalise art lovers old and young. Besides the participation of international galleries, one of the biggest highlights this year is the works by a number of world-leading artists.
Among the new generations of young artists being showcased, Ng points to Hong Kong-based new media artist Henry Chu, whose "Wind Piano" audio-visual and kinetic interactive installation is being exhibited at the 50th anniversary of the luxury watchmaker Audemars Piguet's Royal Oak exhibition at West Kowloon Cultural District, until September 25.
"Audemars Piguet actually came across Chu's work at last year's Digital Art Fair. They like his work so much that they commission this digital art installation from him for their 50th anniversary," says Ng. "Piano Wind", a forthcoming NFT artwork to be showcased at Digital Art Fair Xperience Hong Kong 2022, is created by Chu after drawing inspiration from this special collaboration.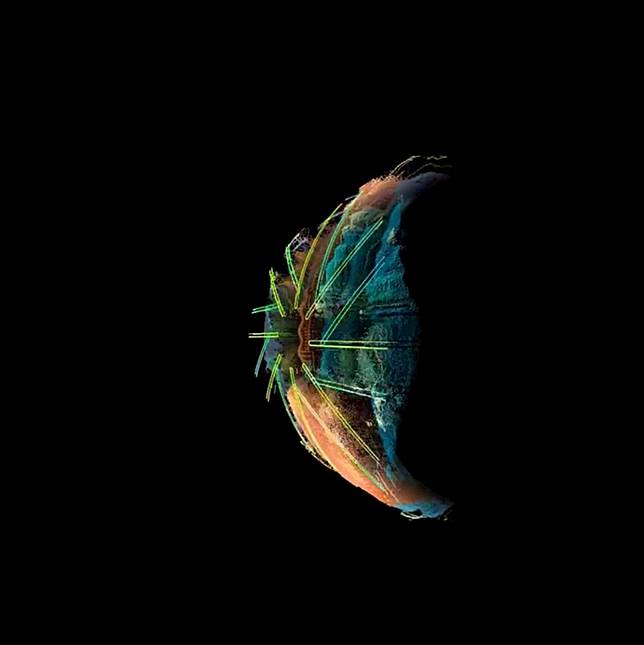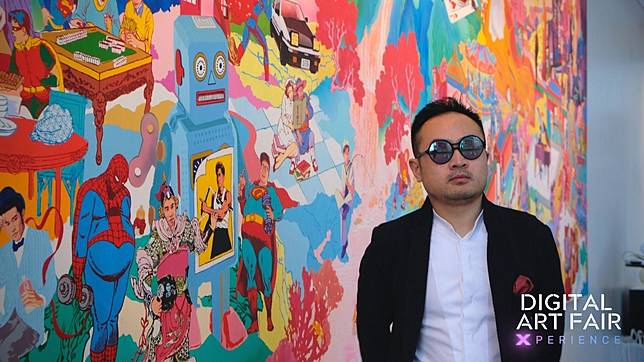 Another highlight is Chinese contemporary pop artist Jacky Tsai, who's famed for fusing symbolic references, traditional eastern art and imagery with western pop art references. His notable works include the "China Floral Skull" NFT piece, which sold for US$302,400 at Sotheby's auction last year. Ng says the fair's immersive zone will showcase Tsai's signature works over the last decade in a visually invigorative display of videos and holograms, alongside a range of NFT art, print and sculptures.
Tsai says, "This historic collaboration with Digital Art Fair is indeed a breakthrough of my career as a London-based Chinese contemporary artist. The idea is to create some genuinely Chinese digital artworks with unique East-meets-West cultural elements, style, logic, value and thoughts. I really look forward to meeting and exchanging ideas with all the audiences at the upcoming fair!"
For the first time ever, the fair will be bringing visitors and audiences into the mix. The art installation "The Xperience Art Project'' guarantees plenty of fun for everyone to co-create artwork using advanced AI generative technologies, and the artmaking process will be exhibited in real time on the show venue's facade wall. All this exciting lineup of exhibitions and features is too intriguing for you to miss!
Digital Art Fair Xperience Hong Kong 2022
Dates: 20 October - 6 November, 2022
Venue: G/F & 1/F, Asia Standard Tower, 59-65 Queen's Road Central, Hong Kong
Website: www.digitalartfair.io
Email: info@digitalartfair.io