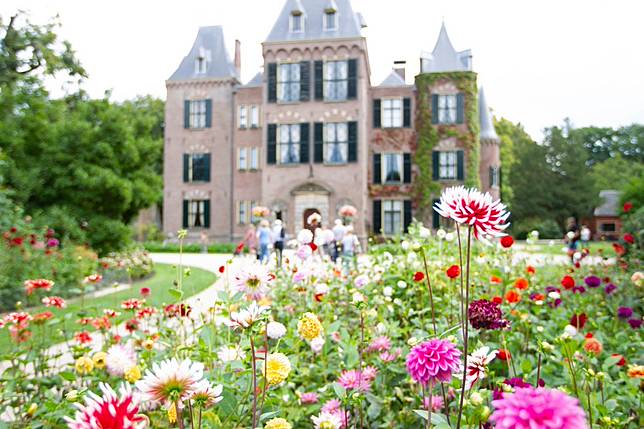 Photo taken on Sept. 11, 2022 shows dahlia flowers in front of the Keukenhof Castle in Lisse, the Netherlands. (Photo by Sylvia Lederer/Xinhua)
THE HAGUE, Sept. 18 (Xinhua) -- Flower lovers can now enjoy beautiful dahlias at Keukenhof Castle in Lisse, a town southwest of Amsterdam, the Netherlands.
The Keukenhof Castle, a museum built on a 17th-century estate, stands adjacent to the world-famous Keukenhof Garden and is renowned for its historical settings and art and cultural exhibitions.
This summer, more than 150 varieties of dahlias are in bloom until mid-October in the garden of Keukenhof Castle.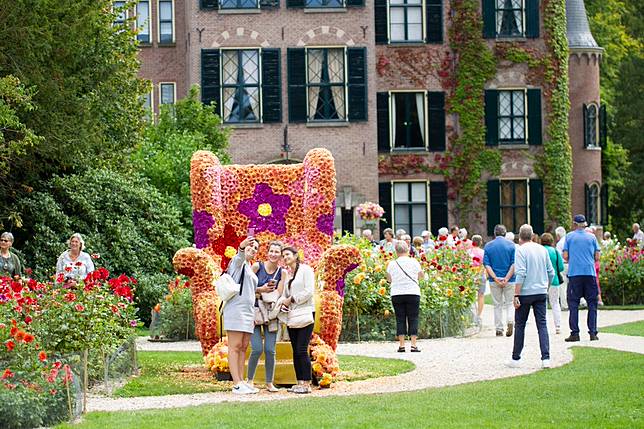 Visitors enjoy dahlia flowers at the Keukenhof Castle in Lisse, the Netherlands, on Sept. 11, 2022. (Photo by Sylvia Lederer/Xinhua)
Visitors enjoy dahlia flowers at the Keukenhof Castle in Lisse, the Netherlands, on Sept. 11, 2022. (Photo by Sylvia Lederer/Xinhua)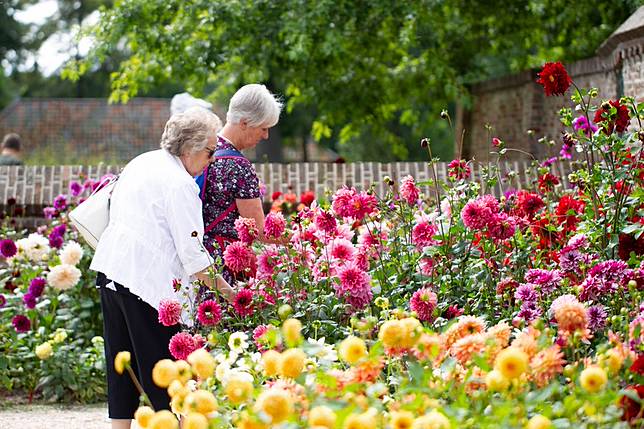 Visitors enjoy dahlia flowers at the Keukenhof Castle in Lisse, the Netherlands, on Sept. 11, 2022. (Photo by Sylvia Lederer/Xinhua)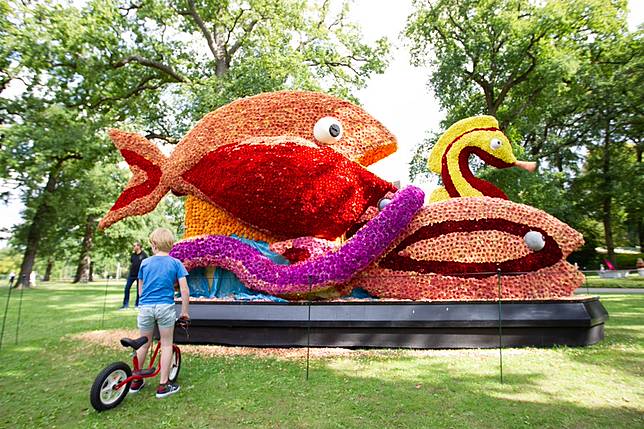 A child views a flower float of dahlia at the Keukenhof Castle in Lisse, the Netherlands, on Sept. 11, 2022. (Photo by Sylvia Lederer/Xinhua)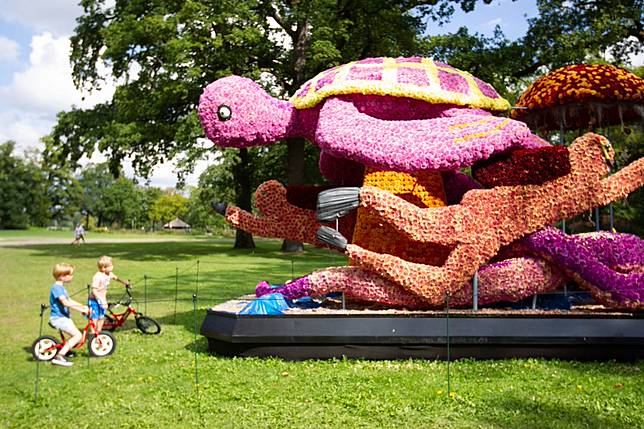 Children view a flower float of dahlia at the Keukenhof Castle in Lisse, the Netherlands, on Sept. 11, 2022. (Photo by Sylvia Lederer/Xinhua)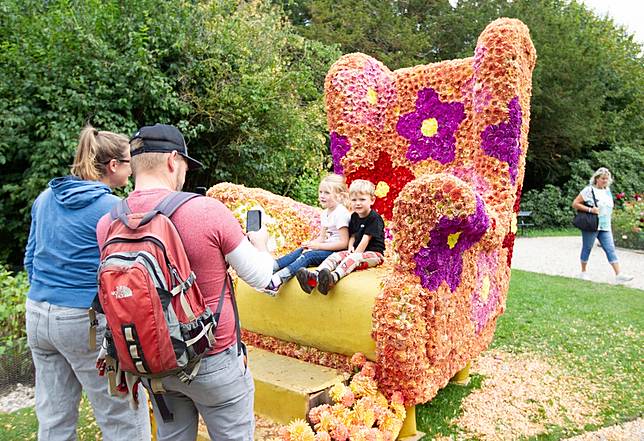 Visitors take pictures of a flower chair of dahlia at the Keukenhof Castle in Lisse, the Netherlands, on Sept. 11, 2022. (Photo by Sylvia Lederer/Xinhua)■