US topped the list with 2,737 highly cited researchers, representing 44 per cent of the total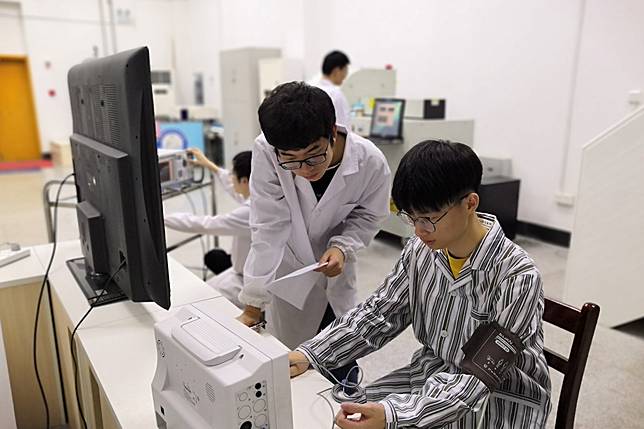 Mainland Chinese scientists have vaulted to No 2 position in an annual list which determines the "who's who" of influential researchers across the world.
According to the Web of Science Group's list of Highly Cited Researchers released on Tuesday, 636 scientists from mainland China were "Highly Cited" compared to 482 last year.
The list, which covers 21 fields including computing, agricultural and social science, includes those who produced multiple papers that ranked in the top 1 per cent in citations in their field during any single year, based on publications over the past 10 years.
The surge in highly cited researchers over the past year has made China home to the second largest concentration of world-class researchers, overtaking the United Kingdom.
China has declared its ambition to become a global tech superpower, with the country's top leaders " including President Xi Jinping " emphasising that science and technology is one of the main drivers of future economic growth. However, the lack of top talent and a weakness in basic research are seen as a hindrance in its quest for scientific achievement.
FBI, US Senate raise alarm over China's recruitment of US scientists
Despite China's jump in number of highly cited researchers, it is still a distant No 2 compared with the US. The world's largest economy topped the list by having 2,737 highly cited researchers, representing 44 per cent of the researchers on the list.
The 2019 list includes 6,216 highly cited researchers in various fields from nearly 60 nations, although 85 per cent are affiliated with institutions from just 10 nations.
As China increased its share of highly cited researchers, other nations saw a decline. The number based at institutions in the United Kingdom dropped to 516 this year, compared to 546 in 2018. Numbers of highly cited researchers based in Germany and the Netherlands have also fallen.
Harvard University, home to 203 researchers, is the institution with the most highly cited researchers in the world. Stanford University comes in second with 103, closely followed by Chinese Academy of Sciences with 101. Among the top 10 institutions in the world by number of highly cited researchers, eight are from the US, one from China and one from Germany.
The list analysis is conducted by bibliometric experts from the Institute for Scientific Information at the Web of Science Group, a Clarivate Analytics company. The latest list includes 23 Nobel laureates, including three announced this year.
For more insights into China tech, sign up for our tech newsletters, subscribe to our award-winning Inside China Tech podcast, and download the comprehensive 2019 China Internet Report. Also roam China Tech City, an award-winning interactive digital map at our sister site Abacus.
Copyright (c) 2019. South China Morning Post Publishers Ltd. All rights reserved.