It is said that after Prince Albert died, Queen Victoria mourned in all-black ensembles and pearls for 40 years. As a result, the gemstone became a valuable symbol of royal mourning.
This tradition was carried on at Queen Elizabeth II's funeral on September 19, when women from the royal family wore Her Majesty's favourite gem in her memory.
See also: A Look Back on Queen Elizabeth II's Collection of Cherished Watches
Catherine, Princess of Wales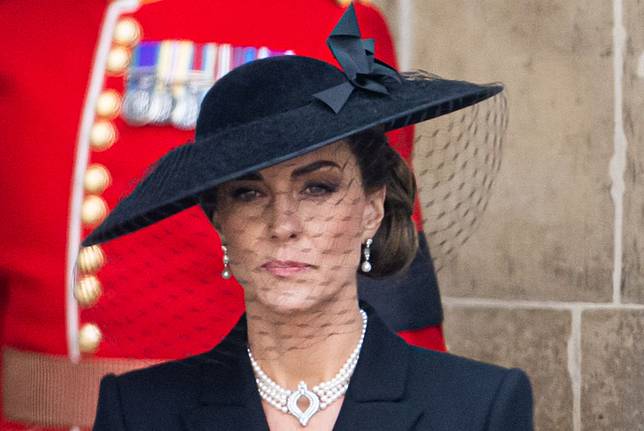 Catherine, Princess of Wales during the State Funeral of Queen Elizabeth II wearing the Queen's pearl choker (Photo: Samir Hussein/WireImage)

Kate Middleton wore a pearl choker necklace that was Princess Diana's favourite piece of royal jewellery. It had previously belonged to the Queen, having been created by Garrard Jewellers from Japanese pearls given to Her Majesty during her state visit to Japan in 1971. Catherine had previously worn the choker necklace at Prince Philips funeral in 2021 as well as at an anniversary party for the Queen and Prince Philip in 2017.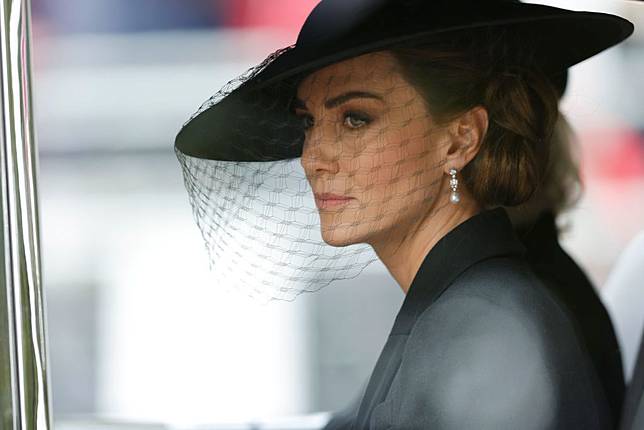 Kate Middleton, Princess of Wales is driven down The Mall after the funeral for HM Queen Elizabeth II's funeral (Photo: Tom Jenkins—WPA Pool/Getty Images)

Her Bahrain pearl drop earrings were made of pearls that were given to the Queen by the then Hakim of Bahrain on her wedding day in 1947. These are also a favourite of the Princess of Wales, who has worn them at events including Remembrance Sunday and the Royal Ascot.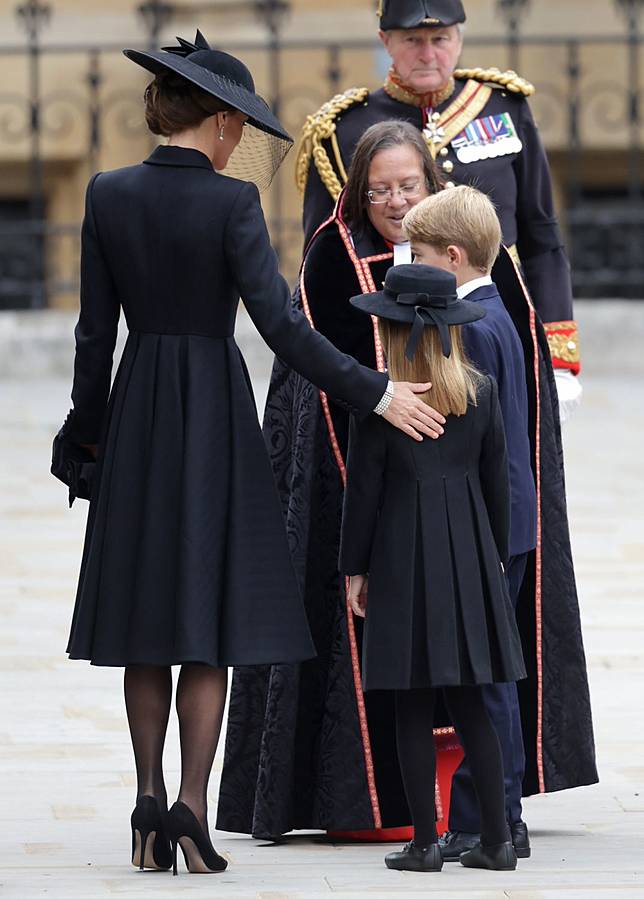 Catherine, Princess of Wales, Princess Charlotte of Wales and Prince George of Wales arrive at The State Funeral Of Queen Elizabeth II (Photo: Chris Jackson/Getty Images)

The princess also wore a four-row pearl bracelet which was also from the treasures of the late Queen.
Meghan Markle, Duchess of Sussex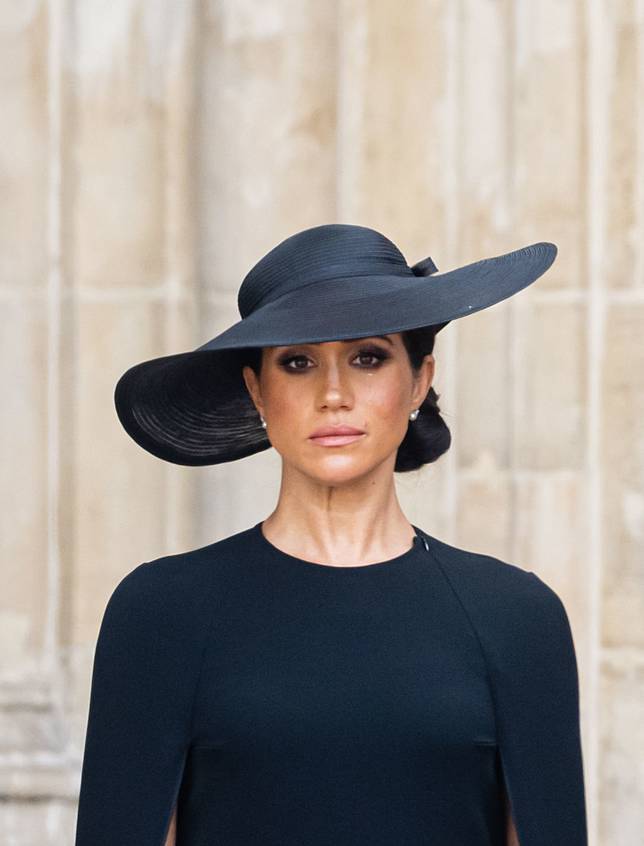 Meghan, Duchess of Sussex during the State Funeral of Queen Elizabeth II at Westminster Abbey (Photo: Samir Hussein/WireImage)

Prince Harry's wife sported a pair of off-white pearls attached to a diamond stud. The Queen herself gave her the earrings, which she first wore in public in 2018. The Duchess of Sussex wore them on one of her first public appearances after her honeymoon, when she accompanied the late Queen for a day of engagements.
In case you missed it: Who Will Inherit Queen Elizabeth II's Crown Jewels and Tiaras Worth Millions?
Zara Tindall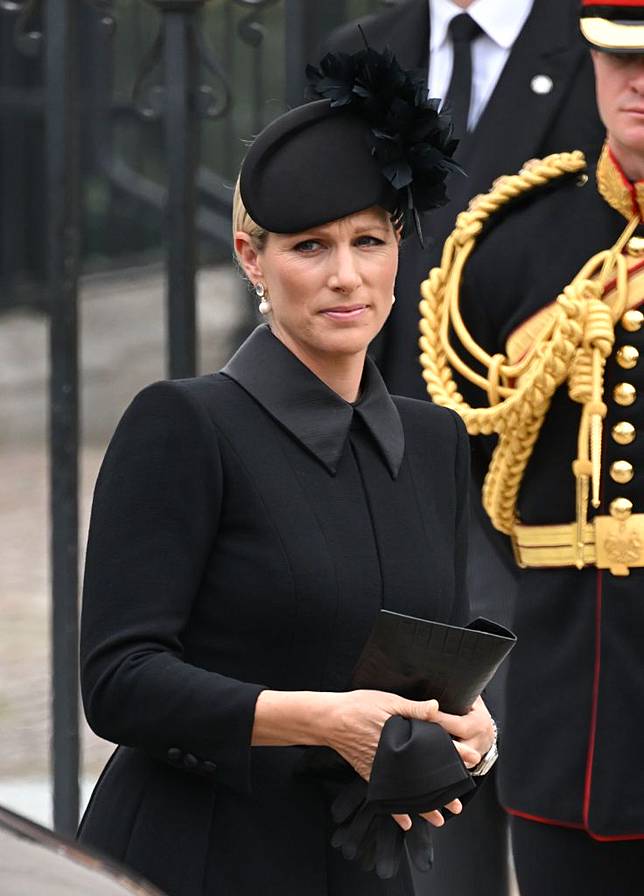 Zara Tindall arrives for the State Funeral of Queen Elizabeth II wearing pearls (Photo: Karwai Tang/WireImage/Getty Images)

Zara, Princess Anne's daughter and the Queen's eldest granddaughter, also wore pearl drop earrings to her grandmother's funeral.
Anne, Princess Royal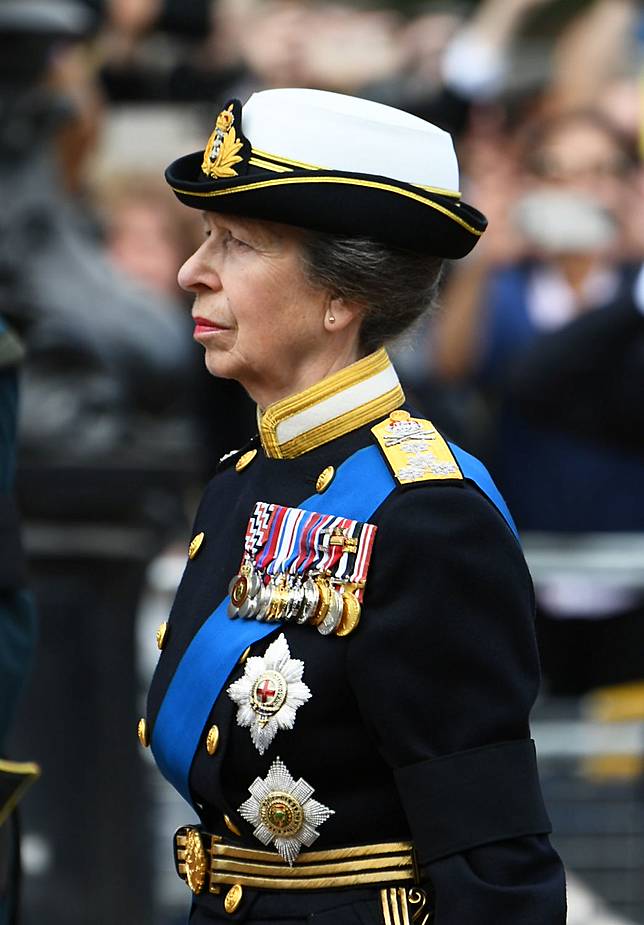 Anne, Princess Royal follows behind The Queen's funeral cortege borne on the State Gun Carriage of the Royal Navy on September 19 (Photo: Photo by Joe Maher/Getty Images))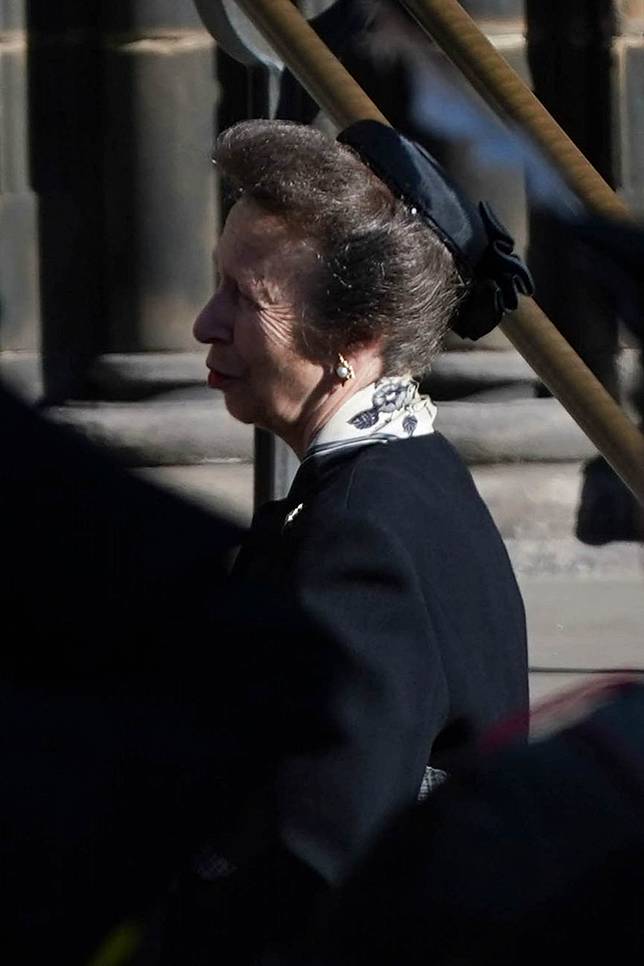 Princess Royal arrives at St Giles Church in Edinburgh, Scotland wearing the Grima pearl earrings (Photo: Ian Forsyth/Getty Images)

The only daughter of Queen Elizabeth II and Prince Philip was in her Royal Navy uniform for her mother's funeral and so wore only simple gold studs to her mother's funeral. She did, however, accompany the Queen's coffin as it was transported the week before from St Giles' Cathedral in Scotland to London, wearing a pair of Grima pearl earrings given to her by her parents in the late 1960s. Andrew Grima created the earrings with a leaf-like motif using gold, pearls, and diamonds. Anne, then 19, wore them on her first royal tour of Australia with her mother, at her wedding to Vice Admiral Sir Timothy Laurence in 1992, and at the funeral of her father, Prince Philip, in 2021.
NOW READ:
A Closer Look at Princess Diana's Favourite Jewellery
Inside Queen Elizabeth II's Jewellery Showcase at Buckingham Palace
5 of Queen Elizabeth II's Most Iconic Brooches and the Stories Behind Them