Everyone's got their favourite pack of instant noodles, whether it has a soupy base or it's prepared like a stir-fry. However, some days, the usual go-to just won't cut it, and you don't have much left in the pantry to choose from. On days like these, worry not—here are nine easy ways to upgrade your instant noodles and ramen.
See also: 9 Easy Microwave Recipes You Can't Mess Up: Appetisers, Mains, and Desserts
Kewpie Mayo Tonkatsu Ramen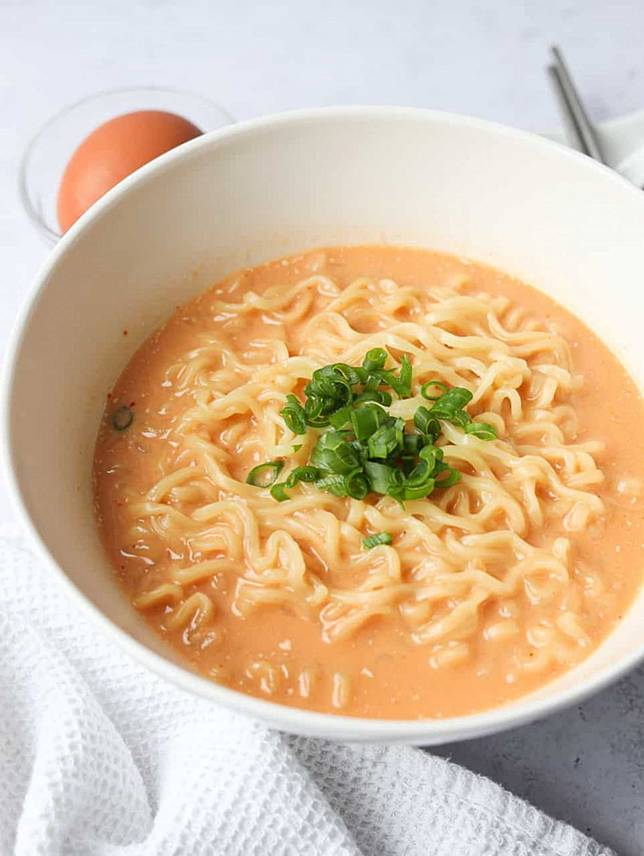 Photo: Christie At Home

Photo: Christie At Home

If you've been in the food realms of TikTok or Instagram lately, then there's a good chance you've come across this viral hack, which uses Kewpie mayonnaise, an egg, and some garlic to transform your run-of-the-mill instant ramen into luscious, rich tonkatsu ramen. Join the trend and try it out for yourself—you already likely have everything you need on hand, and it comes together in just ten minutes.
Find the recipe here.
See also: Top 10 Dining Trends of 2021—How Many Have You Tried?
Tinned Tuna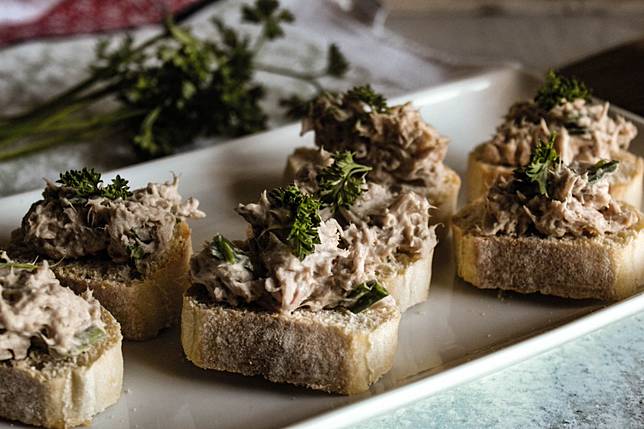 Photo: Pel / Unsplash

The great thing about tinned tuna is that they're all about convenience—not only are they shelf-stable, but they're also ready to eat and require minimal prep work, making them an ideal addition full of lean protein for your favourite dry instant noodles. Pick up some canned tuna in chilli oil or other flavours of your choosing to elevate your noodles even further without any added stress. Simply drain and toss into a bowl of your cooked noodles and enjoy!
Tatler Tip: though they may require a bit of extra effort, feel free to play around with other canned staples like Vienna sausages, Spam, or corned beef too.
See also: 11 Delicious Ways to Elevate Canned Tuna: Pasta, Salads, Sandwiches, and More
Eggs Your Way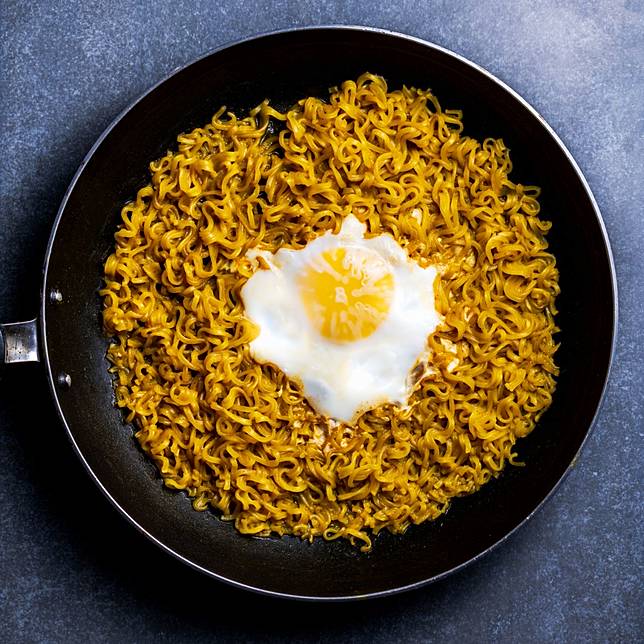 Photo: Abhishek Hajare / Unsplash

If you've got some time to spare and don't mind the extra clean-up, why not top off your instant noodles with an egg? Have it soft-boiled for a luxurious and runny yolk (especially great on a brothy bowl of instant ramen), fried for added texture from the crisp edges, or simply scrambled if you're in a bit of a hurry but still want to beef up your snack in a pinch.
See also: The Eggs Factor: Asia's Top Chefs Share Their Favourite Egg Recipes
Flavour Bombs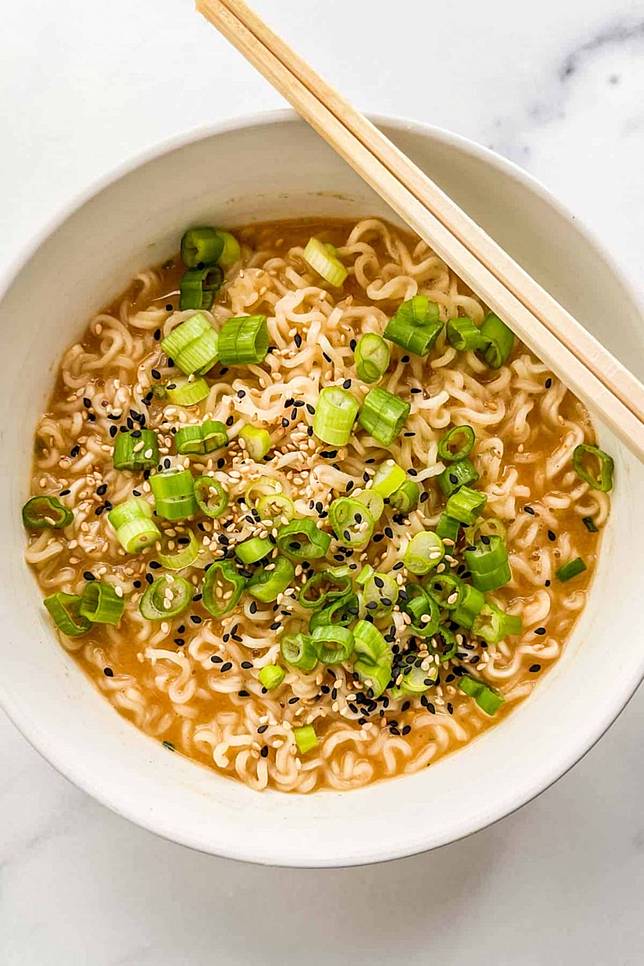 Photo: This Healthy Table

Transform your everyday packet of noodles using flavour bombs you can find around the kitchen. Try adding some smooth peanut butter if you're after a creamier texture, a knob of butter for some lusciousness, miso paste for a funky depth of flavour, or kick up the heat with Sriracha or gochujang. Stir one in or mix and match, like in this recipe for peanut butter instant ramen with Sriracha and honey.
See also: Where to Order Ramen in Metro Manila: 12 Of The Best Places
Quick-Cooking Vegetables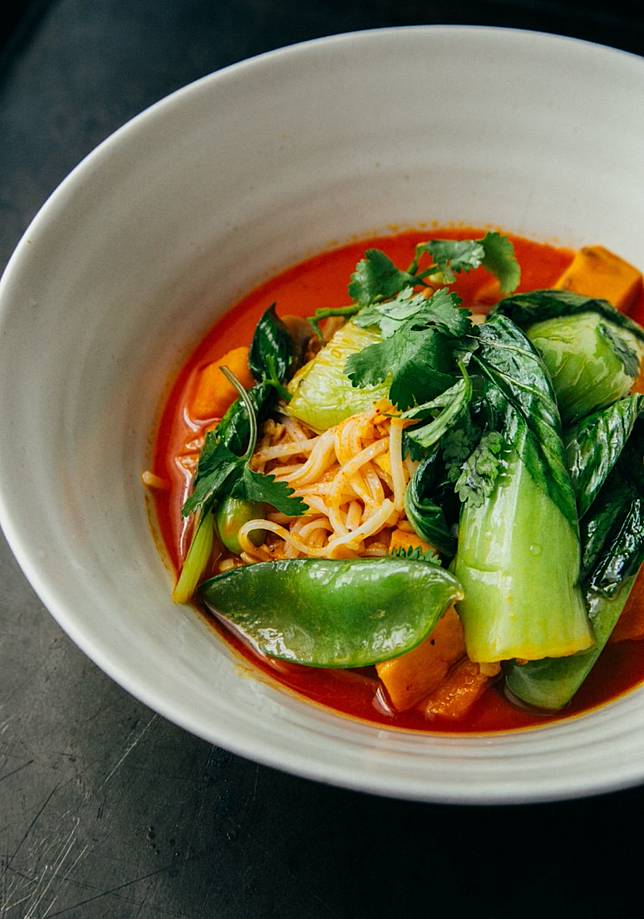 Photo: Charlesdeluviio / Unsplash

Balance out the indulgence of instant ramen with some mushrooms or leafy greens like spinach or bok choy by tossing it into the boiling water a minute or so before the noodles are done cooking. Alternatively, pop open a pack of already-cooked vegetables from the freezer and stir them through. For added bite and freshness, garnish it with some chopped spring onions, too—a great addition for both dry and wet noodles.
See also: 5 Ways To Incorporate More Spinach Into Your Diet
Cheese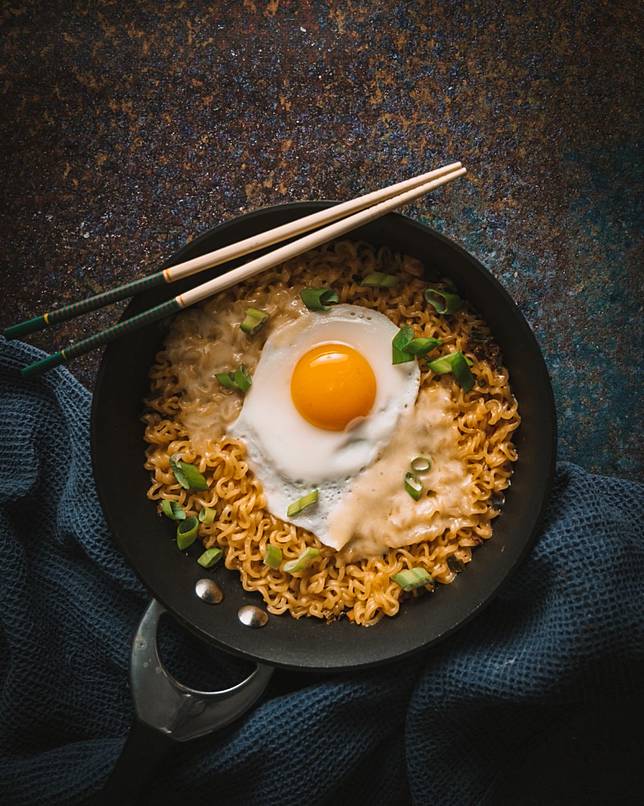 Photo: Joshua Ryder / Unsplash

Another ramen hack that's gone viral on social media is adding a slice of processed American cheese to your bowl of noodles. Though it may sound unconventional, chef Roy Choi considers it to be quintessential to the Korean-American experience, and many who have tried it now swear by the pairing.
See also: 8 Luxurious Mac And Cheese Dishes With Truffle, Lobster, Caviar, And More
Frozen Dumplings and Fish Cakes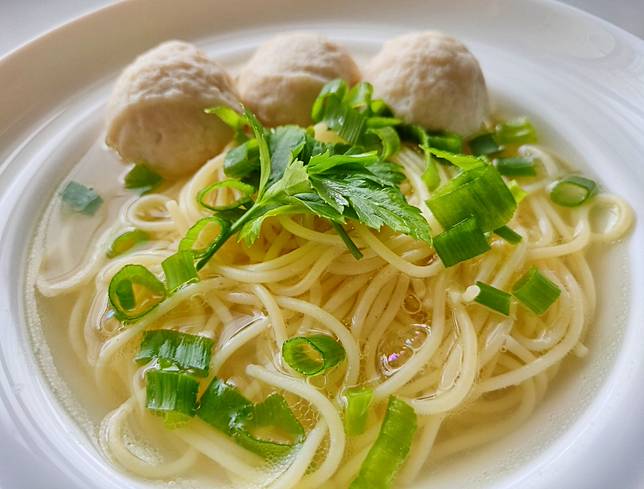 Photo: Syed Muhammad / Pexels

Cross over into the world of hotpot by tossing in some frozen shabu-shabu essentials like fish cakes or beef balls with your boiling water or dumplings of your choice—easy ways to add protein (that's already been seasoned!) to your noodles. Keep in mind that these may require a longer cook time than the noodles, so make sure you've got a timer ready so you can achieve your desired texture.
See also: 8 Restaurants For Hot Pot and Shabu-Shabu in Metro Manila
Jjapaguri / Ram-Don
If you happen to have both Jjapagetti, a black bean noodle imitation, and Neoguri, an udon-style noodle with a spicy seafood flavour, then it's time to give jjapaguri a shot. Popularised in Western media by the critically-acclaimed South Korean 2019 film Parasite, jjapaguri (or ram-don, as it is referred to in the English subtitles) is a combination of the two popular Korean instant noodles. Through the Parasite version of the dish was made exorbitant with Hanwoo beef, you can easily forego the steak and enjoy the Korean staple as it is commonly eaten.
See also: Craving a Bite of What You Saw on Screen? Find Out Where to Order Your Favourite Food From Movies
Spice Cabinet Essentials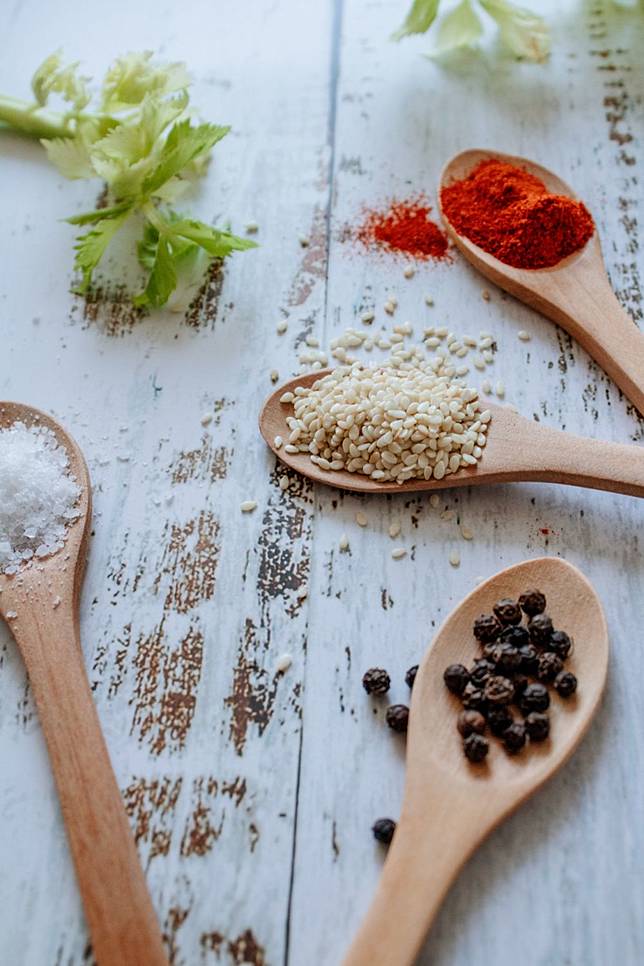 Photo: Tijana Drndarkshi / Unsplash

Your spice cabinet is a treasure trove of possible toppings and garnishes you can effortlessly add to your snack or meal. Try some fried shallots for an addictive crunch, chilli flakes, oil, or powder for a bit of a kick, or perhaps some toasted sesame oil, sesame seeds, or furikake for more umami.
NOW READ
Spice Cabinet Essentials According to Chefs: Robby Goco, Heny Sison, and More On Their Favourites
5 Savoury Cereal Recipes for Lunch or Dinner