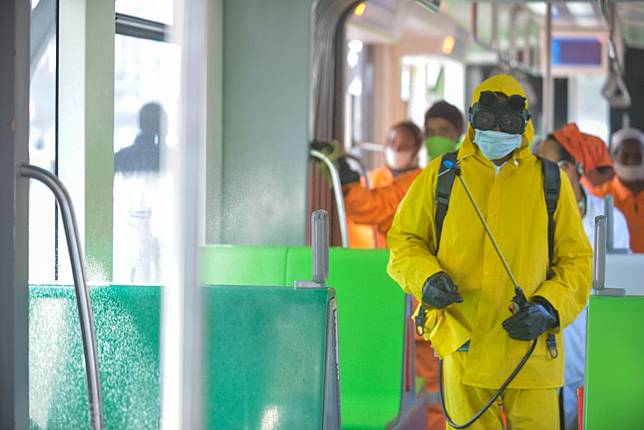 An official sprays disinfectant on a train in Addis Ababa, capital of Ethiopia, March 21, 2020. (Xinhua/Michael Tewelde)
Ethiopia has expressed a keen interest in China's experience in applying traditional Chinese medicine to helping contain the spread of COVID-19.
ADDIS ABABA, April 10 (Xinhua) -- The Ethiopian government has expressed a keen interest in China's positive experience in terms of effectively applying traditional Chinese medicine to containing the spread of the COVID-19 pandemic.
This came after high-level officials from the Ethiopian Ministry of Innovation and Technology (MoIT) as well as the Ethiopian Ministry of Health (MoH) held a video conference with Traditional Chinese Medicine (TCM) practitioners and researchers on ways of applying the TCM therapy towards controlling the spread of coronavirus pandemic in the country, the MoIT disclosed in a statement on Thursday.
"China, in particular, has agreed to provide to Ethiopia the two types of Chinese traditional medicines that the country applied to successfully treat the first two stages of the novel coronavirus," a statement from the Ethiopian Ministry of Innovation and Technology read.
The MoIT, noting China's readiness to share its experience in COVID-19 control operations, also disclosed that the Chinese side also agreed to help institutionalize Ethiopia's traditional medicine practice though technological, material and professional support that would eventually uplift the use of Ethiopian traditional medicine in the East African country's fight against the spread of COVID-19.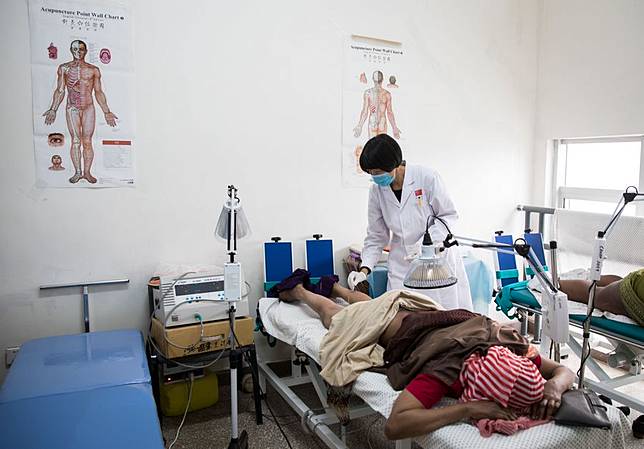 Chinese doctor Jia Ruizhi practices acupuncture treatment on a patient at the Ethio-China Friendship Hospital, located in Akaki on the outskirts of Ethiopia's capital Addis Ababa, Ethiopia, Aug. 17, 2018. (Xinhua/Lyu Shuai)
Ethiopia's Minister of Innovation and Technology Abraham Belay also stressed during the teleconference that the Chinese engagement and support "is injecting a major boost in Ethiopia's efforts to prevent and contain the spread of coronavirus."
As the African continent faces an increasingly severe COVID-19 epidemic situation as over 10,692 COVID-19 cases have been reported in some 52 African countries, traditional Chinese medicine is gaining popularity across the continent as it proves effective in treating coronavirus patients in China.
Over decades, Chinese medical teams in Africa have established a solid reputation for applying TCM therapy to treat diseases, many of which are chronic and difficult.  ■