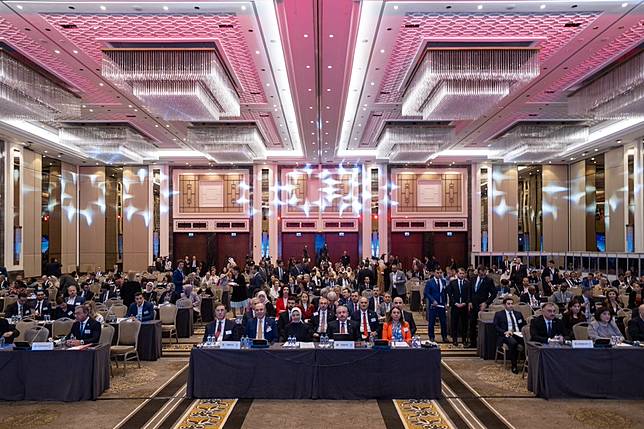 The Global Parliamentary Conference on Migration is held in Istanbul, Turkey, June 20, 2022. (Xinhua)
ISTANBUL, June 20 (Xinhua) -- Turkish President Recep Tayyip Erdogan on Monday criticized developed nations for lack of responsibility for the global refugee crisis.
"The real burden of the issue of migration and refugees is felt by countries like ours that are neighbors of the crisis regions, and not the developed countries who cry out loud," Erdogan said in a video address to the Global Parliamentary Conference on Migration that opened in Istanbul on the annual World Refugee Day.
"According to the UN figures, high-income nations host an average of 2.7 refugees per 1,000 people, while middle and low-income nations host 5.8 refugees," the Turkish president said.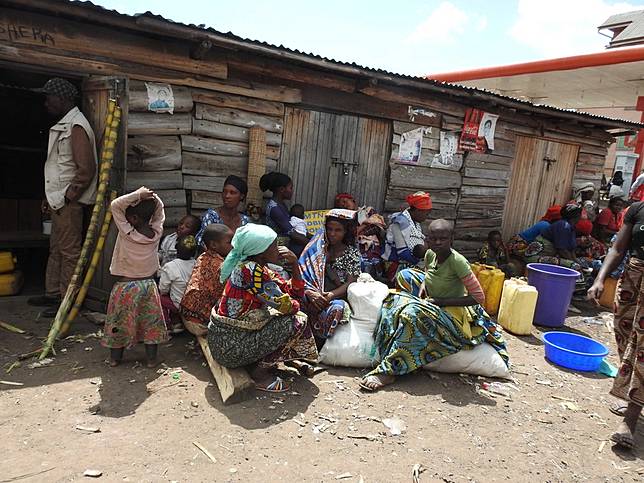 Refugees from the Democratic Republic of Congo wait after crossing the border point of Bunagana in Kisoro, Southwestern Uganda, on June 12, 2022. (Photo by Nicholas Kajoba/Xinhua)
"Those who make an advertisement campaign out of a few hundred refugees they have taken in do not actually take any responsibility for the deepening humanitarian crises," he added.
The Turkish leader warned that the global refugee problem has reached levels not seen since World War II.
Turkey, a country of 84 million people, has hosted more than 3.6 million refugees since the outbreak of a civil war in Syria in 2011, according to Turkish official figures.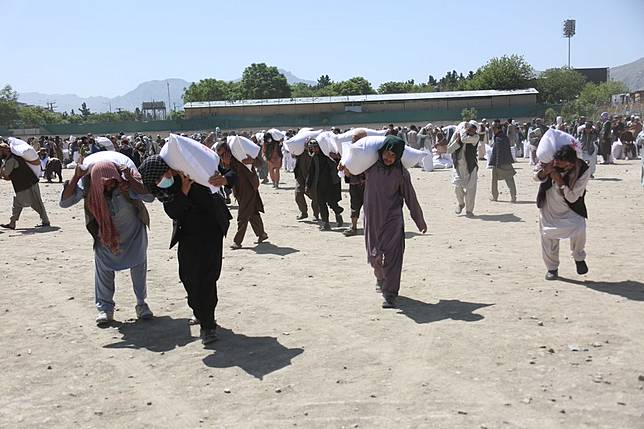 People receive food donated by China in Kabul, Afghanistan, April 23, 2022. (Photo by Saifurahman Safi/Xinhua)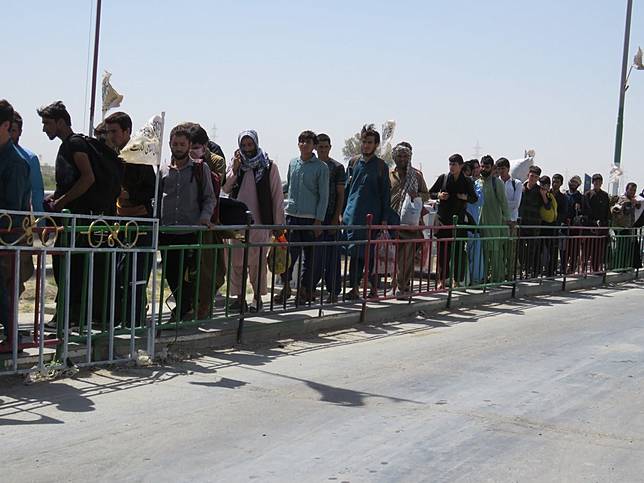 Afghan refugees wait to return at a border crossing point in Nimroz province, Afghanistan, on May 31, 2022. (Photo by Mashal/Xinhua)■