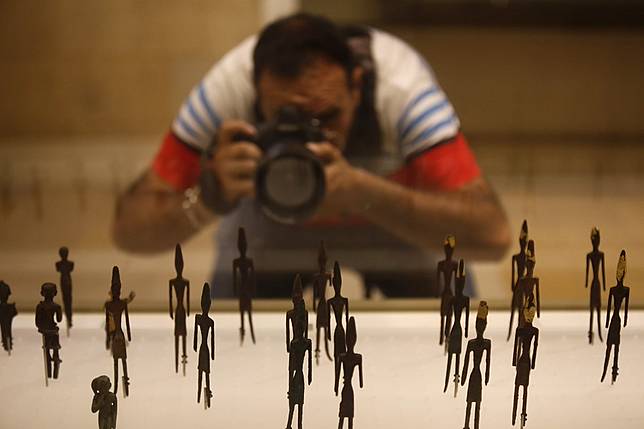 A photographer takes photos at the National Museum of Beirut in Beirut, Lebanon, on June 3, 2022. The National Museum of Beirut celebrated its 80th anniversary of opening here on Friday. (Xinhua/Bilal Jawich)
BEIRUT, June 4 (Xinhua) -- On the occasion of its 80th anniversary, the Beirut National Museum held a concert and opened its door to visitors for free on Friday.
As a window for the seven millennia of the history in Lebanon, the Beirut National Museum displays cultural relics from prehistory to the Bronze Age, from the Hellenistic period to the Roman period, as well as from the Byzantine period to the Mamluk period, according to the museum's facebook.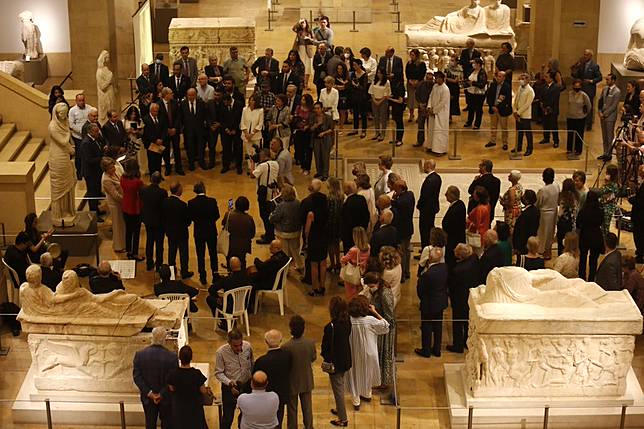 People gather at the National Museum of Beirut in Beirut, Lebanon, on June 3, 2022. The National Museum of Beirut celebrated its 80th anniversary of opening here on Friday. (Xinhua/Bilal Jawich)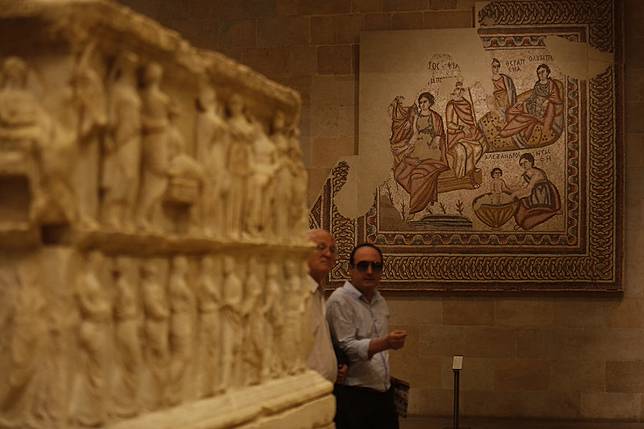 People visit the National Museum of Beirut in Beirut, Lebanon, on June 3, 2022. The National Museum of Beirut celebrated its 80th anniversary of opening here on Friday. (Xinhua/Bilal Jawich)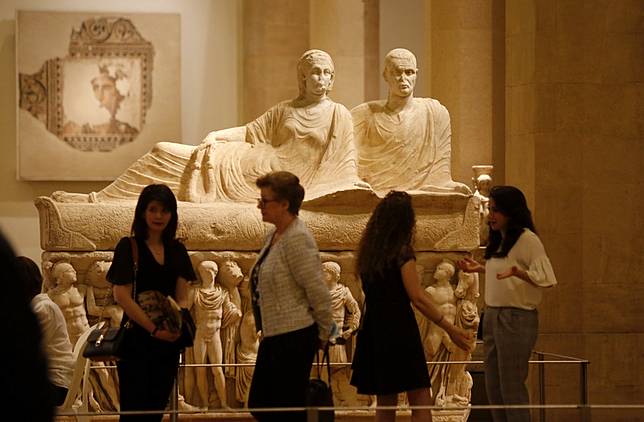 People visit the National Museum of Beirut in Beirut, Lebanon, on June 3, 2022. The National Museum of Beirut celebrated its 80th anniversary of opening here on Friday. (Xinhua/Bilal Jawich)
A man visits the National Museum of Beirut in Beirut, Lebanon, on June 3, 2022. The National Museum of Beirut celebrated its 80th anniversary of opening here on Friday. (Xinhua/Bilal Jawich)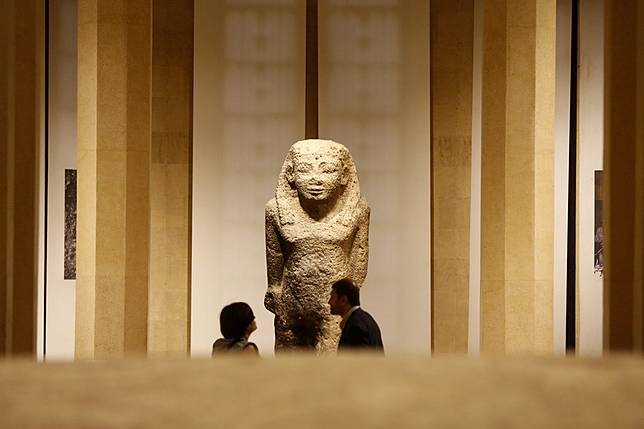 People visit the National Museum of Beirut in Beirut, Lebanon, on June 3, 2022. The National Museum of Beirut celebrated its 80th anniversary of opening here on Friday. (Xinhua/Bilal Jawich)■