Death toll includes a 13-year-old girl who was overcome by fumes as she slept
Doctor warns people of need to ensure homes heated by fossil fuels have sufficient ventilation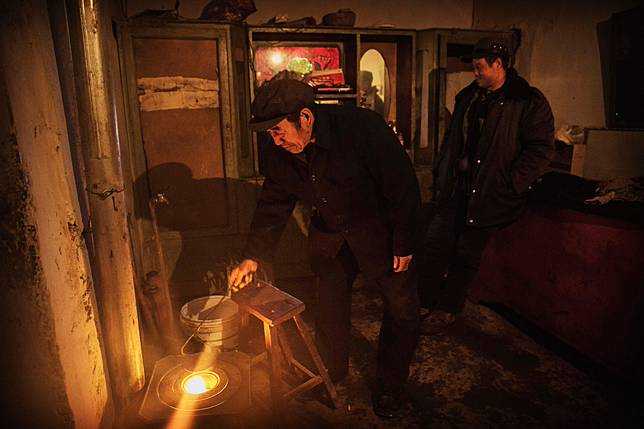 Authorities in northern China have begun an investigation into a "clean coal" supplier after six people who bought the fuel for heating died from carbon monoxide poisoning in their homes, local media reported.
Among the victims was a 13-year-old girl who was found unconscious in her home in Tangshan, Hebei province, by her father on October 31, radio station The Voice of China reported on Tuesday.
The man said he had lit a fire using clean coal " which is supposed to have a low sulphur content " in his daughter's bedroom before she went to bed. In the morning he found her lifeless and called for an ambulance, but the child later died in hospital.
Five other people from villages in Tangshan have died from carbon monoxide poisoning since the start of October while 10 more have been treated in hospital for it, according to the report.
Jiang Cheng, a village official, told The Voice of China " China National Radio's flagship channel " that the local government had bought the coal from a company designated by a higher government agency, which had also set purchase quotas for each village according to its population.
The firm, Tangshan Borui, told news portal Thepaper.cn on Wednesday that all of its clean coal products met the appropriate requirements.
"All of the products out of our factory are up to standard, there are no issues," said Tian Yonggong, the company's legal representative.
"(But) I don't know the specifics of how the villagers were using it."
A doctor quoted in the website report said that regardless of whether people used clean or regular coal to heat their homes, there was always the risk of carbon monoxide poisoning if the homes were not adequately ventilated.
China's plan to reduce use of coal for heating still facing problems
Zhang Yongxin, the secretary of the Communist Party committee in Tangshan's Kaiping district, said the local government was investigating the matter and would release its findings to the public as soon as possible.
A publicity department official said that in response to the poisonings local authorities had been making regular broadcasts to advise people on how to use the coal safely and were planning to make home visits in the coming days.
The news reports did not say whether the government or coal supplier would compensate the families of those who died from carbon monoxide poisoning.
The problem with China's 'clean coal' push is that there is no such thing as 'clean coal'
The burning of coal for energy production and heating is one of the major causes of China's air pollution problems.
Clean coal technology is a collection of techniques being developed to mitigate climate change by reducing emissions of harmful gases such as sulphur dioxide, nitrogen oxide and carbon dioxide.
At the end of last year, Beijing launched a nationwide programme to refit all of its coal-fired power plants with "ultra-low" emission technologies by 2020.
Copyright (c) 2019. South China Morning Post Publishers Ltd. All rights reserved.