Former Finland striker also sees his home nation qualify for first major tournament in Euro 2020
Head coach delighted with players in beating Cambodia 2-0 as they look forward to EAFF Championships next month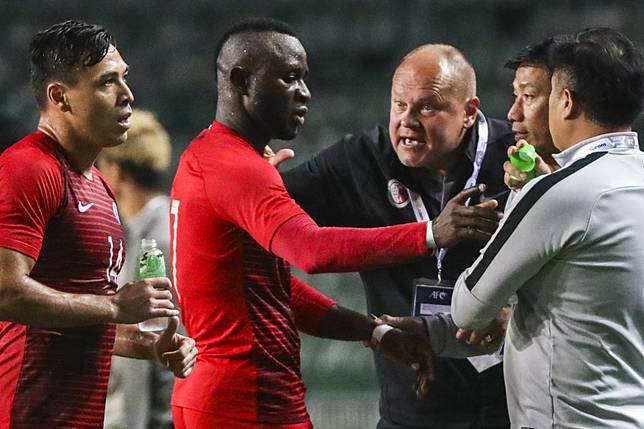 Hong Kong head coach Mixu Paatelainen was happy with his players in picking up his first win in the job he took over in April.
"I was a little bit worried because this was a different kind of match to the last two, but the way the players changed the tactics we asked them to do was good," he said. "Of course you can improve, there's always room for improvement, but really happy with everyone's commitment."
Paatelainen was also pleased for the fans after a 2-0 win over Cambodia brought a first three points in this Fifa World Cup Qatar 2022 and AFC Asian Cup 2023 qualifying campaign.
"We want to give our supporters happy moments. We want to give Hong Kong people happy moments and reason to celebrate, because we're the same. We represent Hong Kong and we do our everything to give them enjoyable moments, absolutely.
"Obviously, it's not the best of times for Hong Kong, but one thing for sure is that we try our best to hopefully give a little bit of joy for the supporters and the Hong Kong people as well."
There were 6,497 in the stands at Hong Kong Stadium to see a first win in 12 months, the last coming against Mongolia in Taipei in November last year.
It was a good week for the former Finland striker, with his own national team qualifying for their first major tournament, Euro 2020.
"Yeah, it was a nice week. May I congratulate the Finland team, qualifying for the Euros and comfortably so, really good. The whole of Finland is looking forward to it.
Fans singing "Glory to Hong Kong" 《願榮光歸香港》 during World Cup Qualifier match #HongKong Vs #Cambodia. HK win 2-0 at full-time! #願贏波歸香港 pic.twitter.com/pzcYMOpjOv

" Alex ☂️ (@alexhker) November 19, 2019
"Football is the biggest sport in Finland and to get this is excellent for everybody in Finnish football, but obviously I'm interested more in what we (Hong Kong) do, how we go forward. Again, I felt we improved from previous performances.
"We know that in the not-too-distant future we're going to be playing very difficult matches in South Korea for the EAFF (E-1 Football Championship), so it's going to be that team spirit and togetherness that will be needed over there."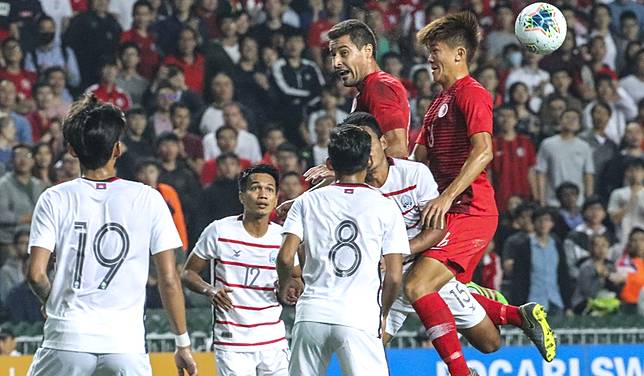 Paatelainen was also pleased the tactics that the team had worked on since the Bahrain draw paid off.
"The goal was excellent. It was more or less what we wanted, how we wanted to force Cambodia problems. This was the first time we've played like that under my coaching, so it was a good start.
"Whether we play like that in the future is a different story, but I felt that we did put Cambodia under a lot of pressure, with three big strong centre forwards up front instead of wingers and nippier guys, if you like, and went for it.
"Those players who played up front are known as out-and-out strikers and maybe defending isn't their strongest asset. The way they did their defending as well was commendable, that shows how much every player wants to work for the team. It's fantastic."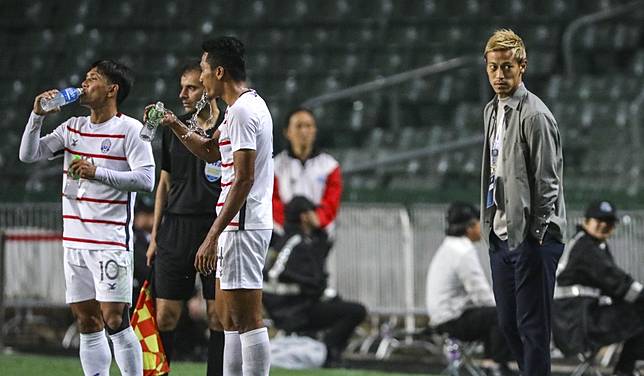 Hong Kong's win came from an experienced team and it was 36-year-old R&F player Roberto Affonso who was named man of the match.
Does the manager see a way in for young players?
"I've always enjoyed working with young players, but they will only play if they're good enough. I thought our players rose to the challenge and handled that pressure really well, whether they were old or young. I don't have an average age, for example, that I want to have in my team. We represent Hong Kong and we try to get the best result possible."
Hong Kong's next games come against East Asia's strongest teams " South Korea, China and Japan " at the EAFF Championships in Busan next month.
Copyright (c) 2019. South China Morning Post Publishers Ltd. All rights reserved.