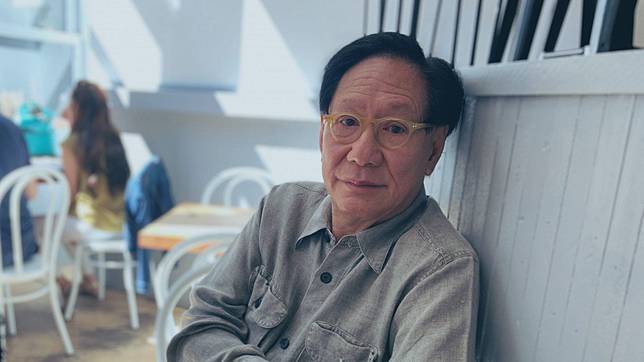 In the closet of his Vancouver home, Albert Cheng King-hon now has 100 ties that he never wears.
The once-dapper Hong Kong broadcaster, media tycoon, ex-legislator and nemesis of the establishment fingers the frayed buttonhole of a comfortable-looking gray shirt as we sit in a Gastown coffee shop, surrounded by oblivious hipsters and tourists.
"Look at me. I wear this every day," he says, laughing at the state of the man known to Hongkongers as Taipan. "Maybe I should start wearing my ties again. I should try to look respectable. Like a businessman."
Cheng, a self-described lifelong "radical" who has tormented Hong Kong and Beijing authorities for decades, is still settling into life in Vancouver, having quietly moved back in January to the city where he first immigrated in the 1960s.
The former aircraft engineer returned to Hong Kong in 1984 and became a polymath phenomenon.
A leading voice of outrage over the Tiananmen Square massacre and one of the city's most prominent pro-democracy voices, he found fame as the city's top radio talk show host, and made a fortune as a media baron in his own right.
He became a directly-elected legislator in 2004. He mixed with the city's elite, even as he berated them on his TV and radio shows, and championed grassroots causes.
He also maintained a media presence in Vancouver, with a daily show on the AM1320 station that he bluntly characterizes as otherwise "all pro-China."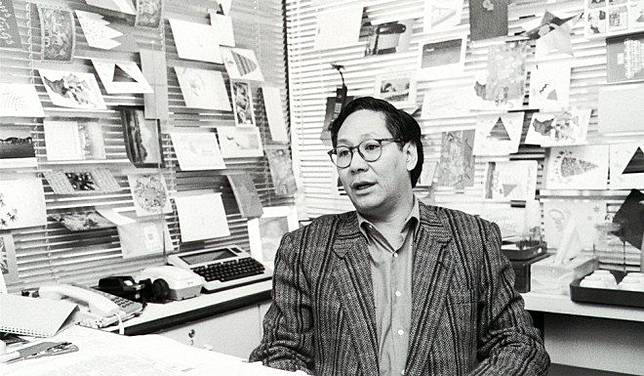 But the 26-year run of his AM1320 show is now over; its last transmission was on August 30.
He doesn't think it's a scandal. He says he decided to retire himself, and the station management even tried to convince him to stay on.
Cheng says he is tired of trying to win over an audience in Vancouver that he thinks is mostly patriotic to mainland China, and "doesn't know what we are fighting for," as Hong Kong undergoes the most sustained unrest since the 1997 handover.
"So I ask myself, 'Why do I do this?' I can't change them. I'm too ****ing old."
Keeping quiet does not sit well with Cheng, 73 (who still writes occasional columns for the South China Morning Post).
After repeatedly trying to convince me he's not worth writing about anymore, he offers a mountain of evidence to the contrary.
Anecdotes spill out of him like a burst main. He tells a scandalous, off-the-record tale about a prominent tycoon. He shows me text messages from one of Hong Kong's most famed lawyers, lamenting the state of the city.
But in Vancouver, he says his listeners weren't with him.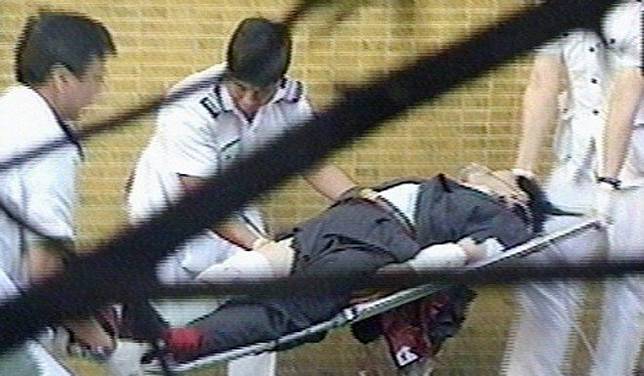 "They have sentiment against the Hong Kong (protest) movement and I just don't want to argue with them," he says.
"They think these guys (the protesters) are fighting for separatism. Here, they are all 'against violence.' That's the part I understand. The respect for law and order … But over here, people always watch (Hong Kong broadcaster) TVB. Every Chinese family watches TVB news, and that is brainwashing them."
He was better in tune with his Hong Kong (and Vancouver) audiences back in the early days after the handover, when "we were all laughing at Tung (Chee-hwa)," the former British colony's hapless first chief executive after it returned to Chinese rule in 1997.
"But now, I think, 'Why do I want to offend people?' The community is split … before, people see you on the street, they'd slap you on the back, take a picture. Some still do that, but now I see people looking me in the eye and thinking: 'Disgusting.'
"I don't want that here … people looking at me and I don't know what they think. I worry about it."
From someone else it might sound paranoid. But Cheng's caution is understandable.
In 1998, Cheng was almost killed on his way to work in Hong Kong in an apparent assassination attempt by two men armed with knives.
He suffered six deep wounds and spent two months in hospital. The crime, which was widely assumed to be linked to his vocal stances on governance and democracy, was never solved.
He speaks freely about his personal situation in Vancouver, but we later talk by phone and he asks me not to describe some of his family and what they do.
"I have lots of enemies," he says.
Cheng says he decided to move back to Vancouver three years ago.
"I sold everything (in Hong Kong). Below market value. Even below the bank assessment," he says.
He offloaded multiple properties that included his home on The Peak.
He still has his D100 internet radio station, but "after the (2014) 'umbrella movement' I know Hong Kong is done, at least for me," he says. "I wanted to live in the old Hong Kong. So I start thinking about my future. I don't have any more capacity for making money or changing the world."
Cheng famously renounced his Canadian citizenship in 2004, so he could run for a Legislative Council seat, but he resettled in Vancouver eight months ago.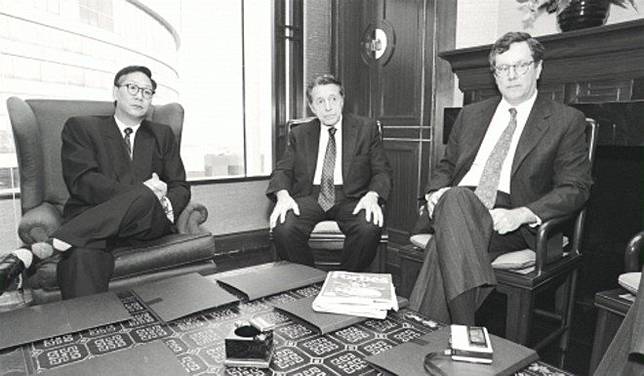 He wanted to be with his ailing mother, aged in her 90s, who was living here. One month later, she passed away.
"But I'm going to stay. I'm here for good," he says, adding of his ties to Hong Kong that "when you sell your son, don't touch his head. Just let him go."
It's a Chinese aphorism: don't dwell on a painful decision. Regret only makes things worse.
Cheng says that when he told his pro-democracy friends in Hong Kong that he was leaving, they wanted to make a "big deal" out of it, to "blow it up."
He says he didn't want that, acutely aware that not everyone in Hong Kong, the working class and the poor he sympathizes with, enjoyed his options.
"Because I am able to move around. I am financially independent. But a lot of people in Hong Kong who suffer may want to leave Hong Kong, but they don't have the ability."
He says he doesn't care how his absence is perceived by his critics in Hong Kong " "I'm an ****hole. I ran to Canada. Whatever" " because the Hong Kong he yearns for no longer exists, and the city's very justification is vanishing.
"People who enjoy the lifestyle in Hong Kong, who enjoy making money, they'll still make money. But to me: why do you want to stay in Hong Kong? You want to make money? Go to Shanghai."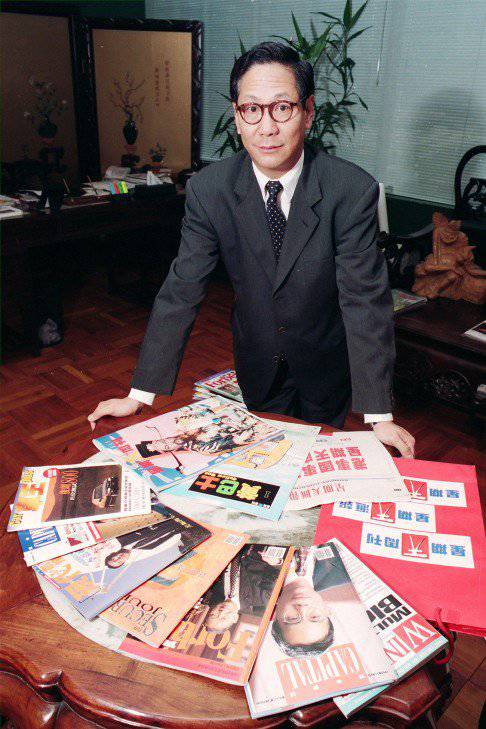 He doesn't even like to look at the news from Hong Kong. It hurts too much.
"I said (to a friend in Hong Kong), I've settled down very good, except I'm worried, I'm sensitive about the Hong Kong situation. That's the only thing I feel concerned about.
"My wife, it's a problem, she's always looking at Facebook. Listening to my radio station (D100). I don't even want to listen to it anymore. I said (to her): 'Can you forget about Hong Kong? And move on? It's stressful. You will feel sad. Your friends are there. Your relatives are there. Your heart is in Hong Kong.'
"I want to move on. That's why I don't want to talk about Hong Kong anymore."
But he can't help himself, really.
Cheng says Hong Kong Chief Executive Carrie Lam is "incompetent, incapacitated." He says "one country, two systems," the framework for Hong Kong's status as a Chinese special administrative region, "is already finished."
And he fears Beijing's reaction to Hong Kong's upcoming district elections in November and legislative elections in 2020.
"Any young guy who comes up and says he supports democracy is going to win … do you think the Chinese can allow that?"
He says Canadians should be standing up for Hong Kong because Canadians "should stand for human rights. Not because of the Chinese, or the Chinese population in Canada. Speaking up as a principle, on a human rights issue … this is a Canadian core value."
But he scoffs at the idea that the federal government would take a position on Hong Kong that favors the protest movement.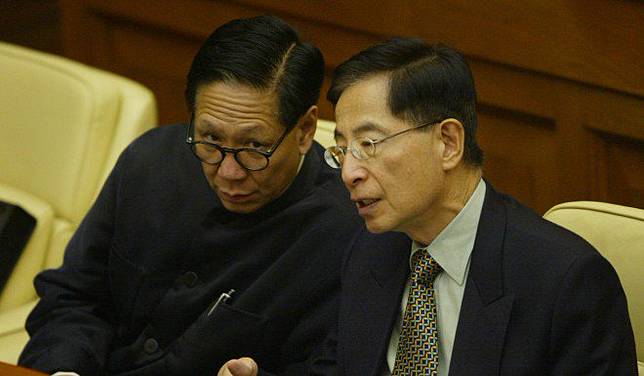 "The funny part is a lot of stupid people say, 'Oh the Liberal government should say something to support the Hong Kong movement because the (Canadian) election is coming and there are 300,000 or 500,000 Chinese Canadians in Hong Kong, and there is a large Chinese community here.'
"But if Trudeau ever thinks of that he would be committing suicide. Because those ****ing guys are pro-China."
Cheng said he believed many Canadians in Hong Kong were more worried about stability.
"All these people, they have the (Canadian) passports in their pocket. They can leave any time they want … They make a good living in Hong Kong. They enjoy the lifestyle. Filipino maids. Drivers.
"These Chinese Canadians? All my friends? They are (saying) 'Don't rock the boat … we're making good money, we're having a good life. You guys (the protesters) are going to f*** it up.'"
Cheng now fills his Vancouver days in anonymity. He and his wife live in a waterfront rental while they build a house on the city's Westside.
He's also helping a family member with a local business that he doesn't want to discuss, in case it attracts the attention of pro-Beijing critics.
He's wary of the influence of the Chinese Consulate-General in Vancouver, but he says it's not as if it needs to try too hard these days, because "everybody sucks up", Hongkonger, Canadian and mainlander alike.
"If I'm the consul-general, and I take a picture with you, I'm doing you a ****ing favor," he says.
"In the old days, if you took a picture with the Chinese consul-general, the RCMP would follow you around and put you on a watch list," referring to the Canadian police force.
We linger over our empty coffee cups but it feels like he wants to talk some more. He invites me and my wife to have dinner with him.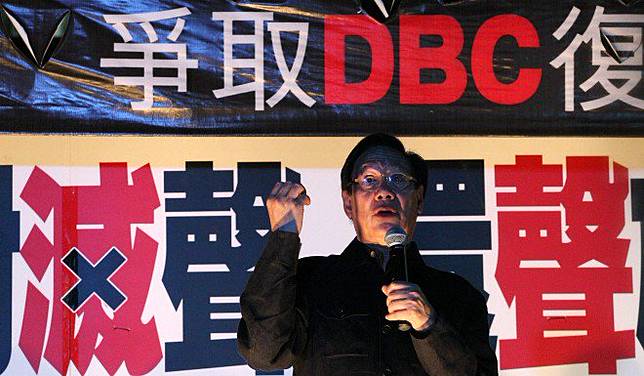 He says he's perfectly happy in Vancouver, but he says other would-be returnees from Hong Kong fret about coming back to Canada to live.
"They worry they will have no social life. They can't dress up. Especially the women: 'Where am I gonna wear my Chanel?'" he chuckles.
He muses about entering politics in Canada, but says the only job he wants is mayor of Vancouver and I can't tell if he's serious.
He says he would fix the city's housing woes by densifying the suburbs, charging developers C$100,000 ($75,000) per unit and using the cash to build Singapore-style public housing.
But overall, Cheng says he's had enough of life as a public figure, which is a good thing in Vancouver.
"Even if the mayor walks in here now he'd still have to line up for coffee," he says. "Except the prime minister, because he has bodyguards."
In Hong Kong, he was Taipan " a larger-than-life figure in a larger-than-life city.
"Here," says Albert Cheng, Vancouver retiree, "everybody is a nobody."
Copyright (c) 2019. South China Morning Post Publishers Ltd. All rights reserved.