Though it hasn't been formally launched, the system has already been used to force international firms to adopt Chinese values on politically sensitive issues
Punishments could include being denied access to cheap loans, higher import and export taxes and key personnel being prohibited from leaving China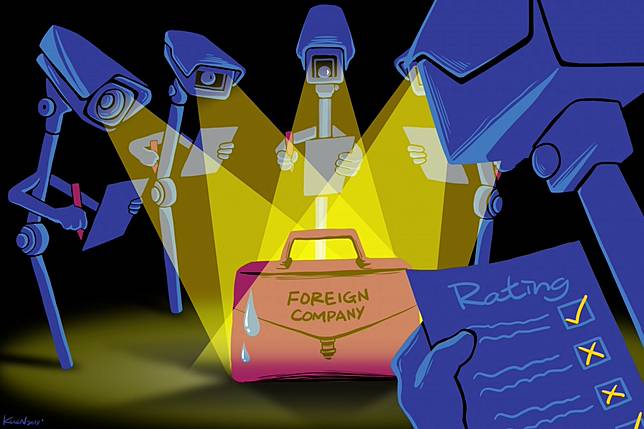 Foreign companies that already encounter difficulties in doing business in China are about to face an even starker reality as Beijing steps up plans for a corporate rating system.
In an ambitious undertaking, the Chinese government is building a so-called social credit system that aims to collect and analyse information on its 1.4 billion citizens and rate millions of corporations both domestic and foreign.
Its goal is to keep local governments, businesses and people in compliance with national directives. For international businesses, the programme will look at a host of data including business contracts, social responsibility, regulatory compliance and how many Communist Party members they employ.
Through a centralised platform using artificial intelligence, the system will rate firms for "credibility" or "sincerity". Blacklisted companies could face punishments that include being denied access to cheap loans, higher import and export taxes and key personnel being prohibited from leaving China.
Foreign companies will be required to hand over to Beijing more data for scrutiny. And the government's possession of larger amounts of proprietary data and its authority to mete out punishment will give it an even stronger hand in keeping their behaviour in line.
"The real fear of the system isn't the data being taken," said Kendra Schaefer, head of digital research at Trivium China, a Beijing-based China policy analysis firm. "The fear is whether or not the data is being applied by a fair hand."
While the regulations are still under discussion, the system, which will formally launch by 2020, has already been used as a tool to force international companies to adopt Chinese values on politically sensitive issues.
Is the US right to cry foul about forced technology transfer in China?
Last year, China's Civil Aviation Administration sent a letter to 36 international airlines, including United, demanding they stop referring to Taiwan, Hong Kong and Macau as separate countries on their websites and in marketing materials.
"Failure to rectify the errors will be recorded in the airlines' corporate social credit records as an 'severely untrustworthy behaviour'," it said.
Marriott also ran afoul of Chinese officials last year after sending customers an online survey that listed Hong Kong, Tibet, Taiwan and Macau as countries.
In response, Marriott apologised and said it wanted to "reiterate our usual stand in respecting China's sovereignty and territorial integrity", adding that it would "actively cooperate" with the government's investigation.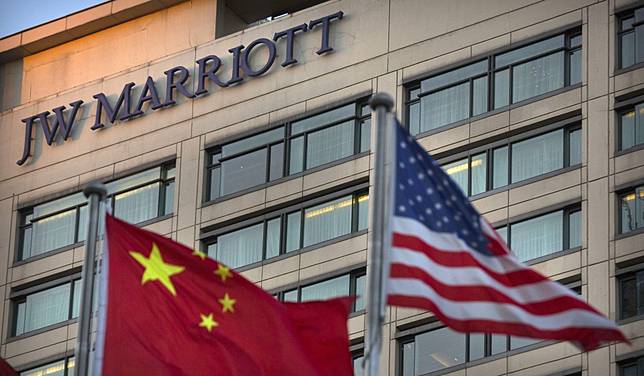 In the pending rating system, the fact that corporate and individual ratings would be tied to each other was another way for "the government to potentially influence behaviour", said Schaefer, who also leads Trivium's research into the social credit programme. For example, if a company was cited for business violations, the credit ratings of its key personnel would also take a hit, and vice versa.
Also, companies doing business with poorly rated partners would have their ratings slashed, effectively cutting the low-rated firms out of the supply chain.
Since the programme's technology is still being developed, the system's full impact on businesses will not be known for years. It will take time to consolidate the currently fragmented data owned by different government and private entities and develop the artificial intelligence to analyse it.
There is a massive disparity between how the social credit system is being implemented right now and the government's endgameKendra Schaefer of Trivium China, a Beijing-based policy analysis firm
Even by the scheduled roll-out date of next year, the master database would not be managed through AI but by old consolidation techniques, Schaefer said. Much of the new information was entered manually or via spreadsheets, and several websites and search tools had bugs and were difficult to use, she said.
"We are looking at 15 to 20 years down the line, that the system might be developed into an AI-driven and data-based one they hoped it would become. It's in the offing, we are just not there yet," Schaefer said.
"There is a massive disparity between how the social credit system is being implemented right now and the government's endgame."
Foreign companies looking to do business in China already have to deal with onerous and often vague rules and restrictions that constantly change, often with little warning.
China's marketplace has historically favoured domestic companies and subsidised state-owned ones. This has been one of the thorniest issues the Trump administration has taken up with China, now the world's second-largest economy and an emerging leader in technologies like 5G.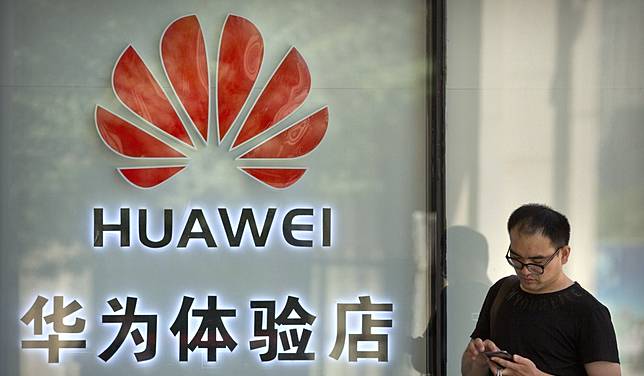 US President Donald Trump has repeatedly criticised China for coercing foreign businesses into transferring their technologies in exchange for access to the coveted market. China's unwillingness to treat foreign companies more fairly has partly triggered the damaging trade war.
With geopolitical tensions running high, Beijing's list of sensitive issues has become longer, increasing the challenge of staying on Beijing's good side. For businesses that take what is considered the wrong stance on subjects like Hong Kong, Taiwan, the South China Sea, Xinjiang, Tibet or Tiananmen Square, the backlash can be severe and immediate.
In less than a week, the National Basketball Association, for example, lost most of its Chinese partners in its most important growth market after Houston Rockets general manager Daryl Morey tweeted support for the anti-government protests in Hong Kong.
Blacklist labels millions of Chinese citizens and businesses untrustworthy
Many Chinese have already felt the power of the social credit rating system through a pilot project under way in 40 cities. Millions of "untrustworthy" people have been barred from travelling by train or plane since it began in 2014.
Numerous cameras and facial-recognition systems have been installed to constantly record people's activities, prompting some to compare the programme to Big Brother in George Orwell's dystopian novel 1984.
There have been some positive influences. For example, jaywalking, a credit-negative behaviour, saw a significant drop in pilot cities, while drivers have learned to yield to pedestrians to avoid a credit downgrade. Activities such as caring for the elderly can add points.
But as the system monitoring citizens has been scrutinised and debated, the business part of the programme has only recently begun to catch the attention of companies operating in China.
Hundreds of billions of dollars are at stake as a long list of US conglomerates, including Apple, Boeing, Intel and Ford, have committed to the market of 1.4 billion consumers and depend on China for growth.
"It has just started to come up in conversations," Dan Ives, a technology analyst at Wedbush in New York, said of the corporate rating system.
"The question for the companies is what kind of data they need to give. Right now, it's still in the stage of understanding what it may entail."
Ives, who analyses US tech companies, including ones with significant presence in China, such as Apple, said that regardless, "this adds another fly into the ointment as the companies need to protect their intellectual properties and employee information".
If Beijing pushed too hard, "it could be precarious for China once Apple and others start to look to move their businesses elsewhere", he said.
Protecting IP in China is hard, but awareness is rising, thanks to Trump
US corporate life in China has already been made more difficult by the 16-month trade war. As the countries' hostility has spilled over to the business community, both nations have retaliated by targeting each others' large companies.
In May, the US banned Chinese tech giant Huawei Technologies from buying American components on national security grounds. China quickly responded with the creation of a similar list of "unreliable" foreign companies, also citing national security.
Western companies FedEx, HSBC and US electronics manufacturer Flex are likely candidates for inclusion on Beijing's list. All three have partnered Huawei in different capacities, and Chinese authorities claim each has damaged Huawei through their activities.
David Jacobson, professor of global business strategy at SMU Cox School of Business in Dallas and a visiting professor at Tsinghua University in Beijing, said American companies were stuck in the middle as the US and China began to retaliate amid their trade war.
In the case of intellectual property, he said: "If (US companies) transfer IP to China, they violate US business laws. If they refuse, they won't be allowed to do business in China."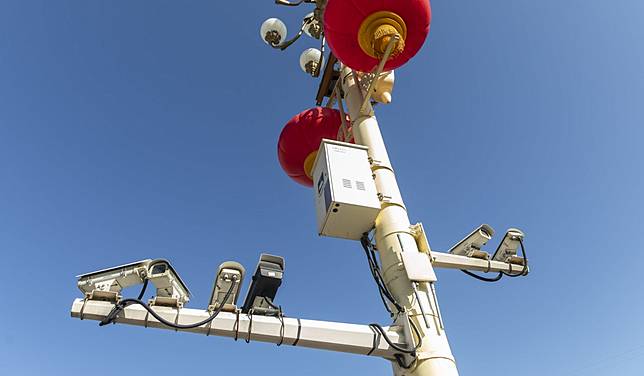 China's social credit system took its inspiration from the US financial credit rating system, which was introduced in 1989. The programme in China was originally intended to address the lack of a protocol for banks to lend to companies and individuals.
The People's Bank of China established the Credit Reference Centre in 2006 to cover about 500 million borrowers who did not have a credit score. The programme provides credit reporting based on information from banks and state institutions. As of June 2019, the system had col-lected data on 990 mil-lion people and almost 26 mil-lion en-ter-prises and other in-sti-tu-tions, according to the bank.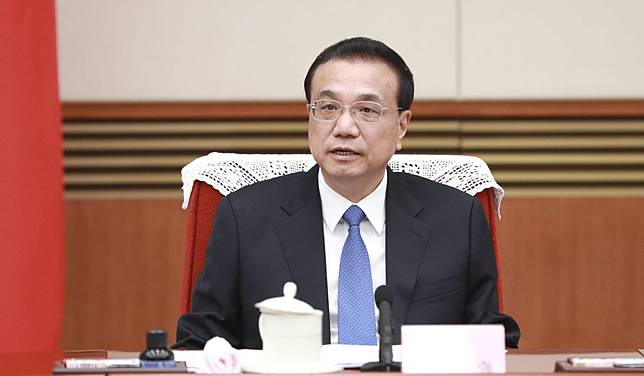 In a 2014 planning document for the social credit programme, the State Council said it would "allow the trustworthy to benefit everywhere under heaven while making it impossible for the untrustworthy to take a single step".
At a State Council meeting in June, Chinese Premier Li Keqiang said: "The effective tool of penalties for acts of bad faith must be fully harnessed. The price to pay for institutional violations, breach of rules and even legal offences now is too low. That is the underlying reason that some market players choose to cross the line."
China's central bank attempts to ease concerns over social credit system
Chinese officials believe the adoption of a system that publicly shames corporate wrongdoers will succeed where previous law enforcement efforts have not.
"This could lead to a scenario in which the corporate social credit system creates a more level playing field in China " though with a downside: the game played on that field will be more difficult and controlled than before," according to an August report by the EU Chamber of Commerce in China in cooperation with China-focused consultancy Sinolytics.
The centralised database planned by Beijing could give it more fodder to target foreign companies or industries as a retaliatory tool.
JOrg Wuttke, president of the EU Chamber of Commerce in China, made a grim forecast: For foreign companies in China, "corporate social credit could mean life or death".
Copyright (c) 2019. South China Morning Post Publishers Ltd. All rights reserved.