Deterred from the United States, China-based VC funds are tapping into the 'spontaneous development' breaking out from Nigeria to South Africa
The continent needs banking services and some first-movers are aiming to make the most of the growing uptake of mobile phones to plug into the potential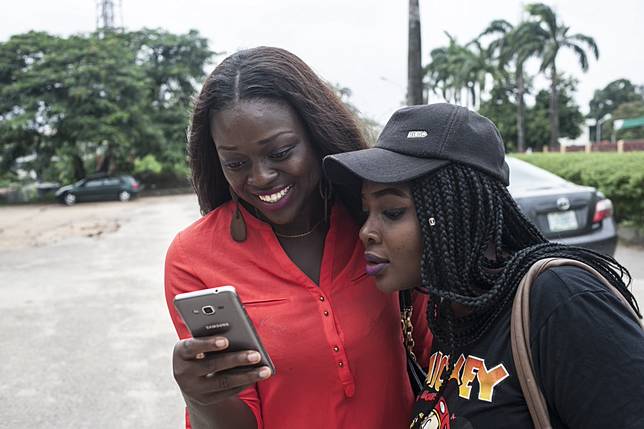 Until a year or so ago, it was almost unheard of for a Chinese venture capital fund to put money into an African tech start-up, let alone one of the continent's fintech firms.
But in the past few months there's been a flurry of investment in the sector.
In August, a trio of Chinese funds " Qingliu Capital, Jiuhe Venture Capital and Shaka Ventures " ploughed an undisclosed amount into Lagos-based service travel company GONA, which offers cashless bus service and payment solutions.
Then in November, Nigerian fintech firm PalmPay hit the ground running after raising US$40 million led by Chinese mobile-phone maker Transsion, with the PalmPay payments app to be pre-installed on millions of Transsion mobile phones by next year.
And just a few weeks ago, Africa-focused start-up OPay, owned by Norway-based consumer internet firm Opera, raised US$120 million, most of it from Chinese investors. That was on top of US$50 million OPay raised from Chinese investors in June to scale up its Lagos operations and expand its payments products to Kenya, Ghana and South Africa.
Observers say that the rush of Chinese investment in payments reflects a growing interest in African tech start-ups in general, thanks in part to the opportunities on the continent and the prolonged trade war between China and the United States.
Rising exports to Africa help Chinese firms offset trade war plunge
But just a few years ago, many investors did not believe that Africa's time had come, according to Thomas Tsao, founder of Gobi Partners, a venture capital firm headquartered in Shanghai and Kuala Lumpur.
"In the past, we believed that there was a sequential progression in development for different markets," he said. "That meant that China would develop first, followed by India, Southeast Asia and then you'd see a ripple effect through South Asia and the Middle East, and finally to Africa."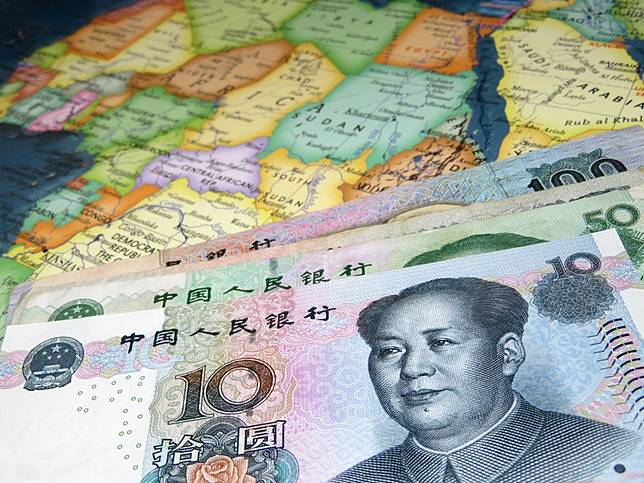 But now, the velocity of change was sweeping quickly across markets and development was happening spontaneously, he said.
"Development in Africa may not have to wait. It's no longer a sequential progression. Africa has a good chance as other emerging markets."
Tsao said Gobi was actively starting to look for investments in Africa, joining dozens of venture funds that had invested millions of dollars in Africa's tech start-ups this year alone.
To that end, Gobi has partnered with Transsion to invest into Future Hub, a China-Africa incubator and VC fund. Future Hub has in turn invested in Nigerian start-up Termii, a messaging and analytics company.
"We are bullish on tech ecosystem for Africa," Tsao said.
Other African tech start-ups have also attracted Chinese interest.
In East Africa, trucking logistics company Lori Systems, which provides mobile-based on-demand logistics through an Uber-like network of drivers and merchant partners, raised an undisclosed amount of funding led by Chinese investors Hillhouse Capital and Crystal Stream Capital.
Hillhouse and Crystal Stream and other Chinese investors such as Meituan-Dianping, GaoRong, and GSR Ventures have become increasingly active in Africa's start-up ecosystem.
A year ago, many of these Chinese companies would have looked to Silicon Valley for investment potential but increased scrutiny in the United States of Chinese firms over national security concerns has slowed those financial flows dramatically.
While Chinese VC funds invested a record US$14.8 billion in US firms last year, that total dropped by two-thirds in the first nine months of this year to about US$4 billion, according to PitchBook Data.
African start-ups get US$1 million boost from Jack Ma's Netpreneur Prize
Tsao said the trade war between China and the US might have accelerated the pace of investment and interest in Africa.
"The Chinese capital needs to find new investment markets, so a lot of it, that probably would have gone to the US, is likely to seek opportunities elsewhere. And the natural destination would be Africa," he said.
Bitange Ndemo, from the University of Nairobi School of Business, said the US-China trade war was partly responsible for pushing Chinese investors to Africa, but that they were also looking for an opportunity to exploit.
"The world has 7 billion people and any organisation should focus on every one of them, poor or rich. I think China has realised this as a weakness with the US," said Ndemo, a former permanent secretary in Kenya's Ministry of Information, Communications and Technology.
"The other name for an opportunity is a problem and we have plenty of problems, meaning Africa perhaps has the best opportunities to exploit."
This is particularly the case with fintech, or technology used to support or enable banking and financial services. With a combined population of 1.2 billion, Africa has one of the largest unbanked and underbanked populations, but smartphone and internet use is expanding, opening the door to mobile-based financial products.
However, investment in the sector has a long way to go to reach the billions that Chinese multinationals and the Chinese government have pumped into commodities such as oil, metals and minerals and infrastructure like ports, rail, motorways and hydropower dams.
Nevertheless, some first-mover Chinese tech investors in the continent are showing the way.
Huawei Technologies is Africa's largest provider of telecommunications equipment, while Transsion has made a fortune from Africa by exclusively selling its phones and home appliances in the continent.
Dobek Pater from Africa Analysis, which tracks technology trends on the continent, said most governments in Africa were positive about China, and Chinese investors saw an opportunity on the continent.
"Africa is often still a greenfields continent where Chinese companies have a more equal or better chance to compete," he said.
Unlike more developed areas, Africa was a future growth market, where the pace of expansion in the consumer and business markets was only expected to rise in the next decade, he said.
"So, companies need to reposition themselves for the future growth and the Chinese see it as a good opportunity for them."
Peter Wanyonyi, a technology analyst based in New Zealand, said African tech was hungry for investment and had a giant growing market, but there were few takers on the international debt market.
"That's why the Chinese are moving in. It promises to be a frantic few years to come, as investors from China lure others from the rest of Asia to follow in putting their money into Africa," he said.
Copyright (c) 2019. South China Morning Post Publishers Ltd. All rights reserved.