Only 2,742 out of the estimated 300,000 Canadians living in Hong Kong were on Canada's International Register of Voters as of mid-October
Candidates may have avoided the issue of the Hong Kong protests for fear of alienating one camp or the other, observers said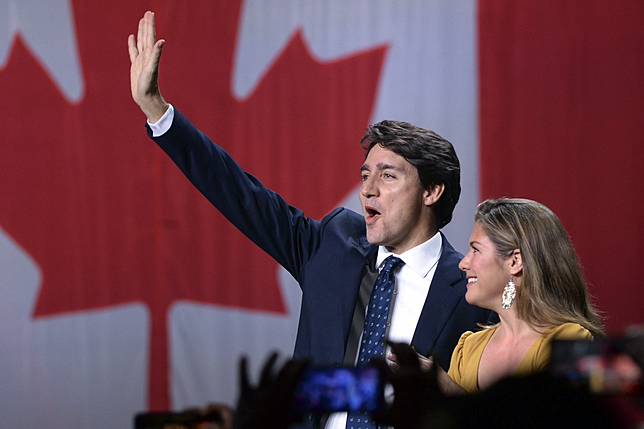 Hong Kong's protest upheaval may have ignited intense activism among diaspora communities in Canada, but it was also a political minefield mostly dodged by contenders in the federal election on that returned Liberal Prime Minister Justin Trudeau to power Monday, observers said.
And in Hong Kong, engagement in the election among the vast Canadian community there appears to have been extremely low compared to elsewhere, in another possible reflection of the few options available to Canadian politicians to influence events in the city one way or the other.
Only 2,742 of the estimated 300,000 Canadians living in Hong Kong had registered to vote as of October 13, a rate far exceeded by Canadian expatriate communities elsewhere.
Despite the debate over the protest movement in Hong Kong, "this was not a good electoral issue" for Canadian politicians, said Yves Tiberghien, a professor of political science at the University of British Columbia and a distinguished fellow at the Asia-Pacific Foundation.
"The levers for Canada are very limited, so there was no serious 'choice A' or 'choice B'" for candidates regarding the Hong Kong protest movement, Tiberghien said on Tuesday, the day after Trudeau's centre-left Liberals were re-elected with the reduced mandate of a minority government.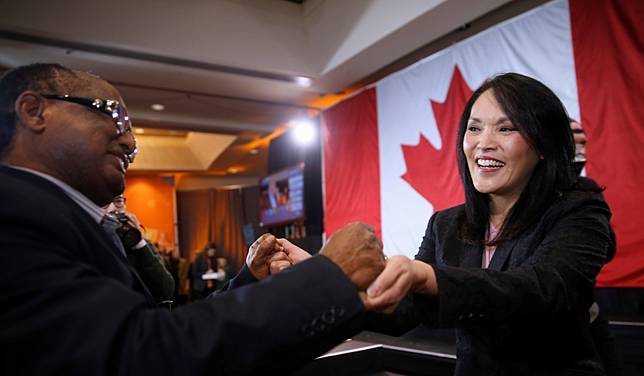 Hong Kong's protest movement "was a minefield" that candidates chose to avoid, said Tiberghien. He cited electoral ridings in Richmond, BC, the most ethnically Chinese city in the world outside Asia.
Richmond has been the scene of large protests over Hong Kong. But "the community is divided" between mainland Chinese and Hongkongers, and taking one side of the debate risked alienating the other, Tiberghien said.
They wanted candidates to come clean (about Hong Kong's protests), but that represents a riskCanadian activist Kevin Huang
"So even in Richmond, at the end of the day it was bread and butter issues that were more important," he said.
Overall, the city of Richmond is 54 per cent ethnically Chinese. Hong Kong immigrants make up 12 per cent of the population of 198,000, and 22 per cent are mainland immigrants.
But Cantonese speakers make up about 27 per cent of the city, compared with 30 per cent who speak Mandarin, the difference narrowed by the Canadian-born descendants of the longer-established Hong Kong immigrants.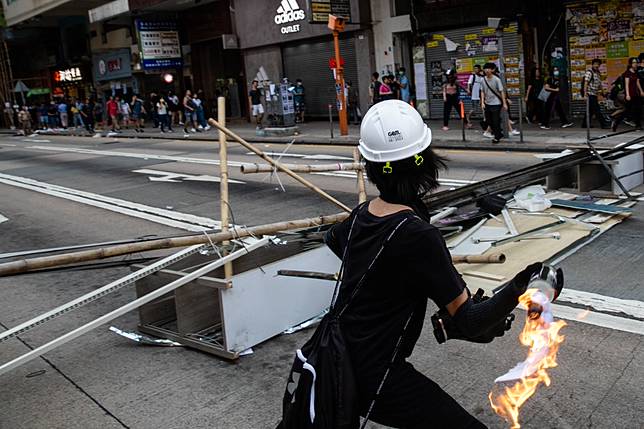 Canada's party leaders made little mention of Hong Kong during the campaign, and few candidates took explicit stances on the protests.
A notable exception was Jenny Kwan, the Hong Kong-born MP for Vancouver East, who spoke at a rally in support of the movement in late August. Kwan, representing the left-leaning New Democratic Party, was re-elected on Monday with a much-increased 35 per cent majority over her second-placed Liberal rival.
In Richmond, the city now has two federal MPs who were born in Hong Kong, with Kenny Chiu in Steveston-Richmond East joining Alice Wong, the re-elected incumbent in Richmond Centre. Both are Conservatives.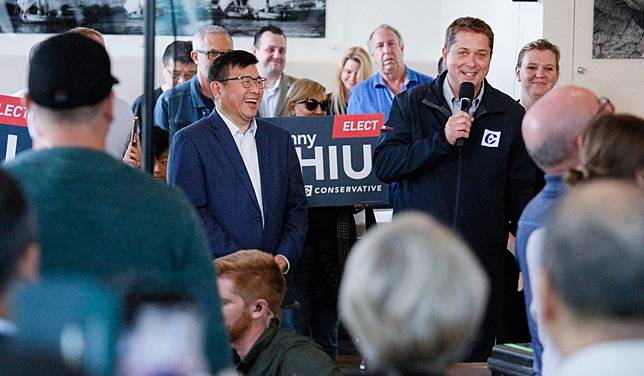 In response to a yes/no question at a Richmond Chamber of Commerce debate, about whether they supported an "autonomous and democratic Hong Kong", Chiu and Wong both said yes.
In a later written response on Facebook, they did not mention the protest movement, but said Hong Kong had been "promised their form of democracy (via the Basic Law) until 2047, as per the Sino-British Joint Declaration. We value the rule of law."
Canadian police took down a Hong Kong protester. Here's what happened
Community activist Kevin Huang, who has supported the Hong Kong protest movement, said the reluctance of candidates to take hard stances on the protests may reflect a growing awareness that "the Chinese vote" was not "homogenous".
Canadian groups that supported the protests had tried to engage with candidates to get them to take a position, but with limited success, said Huang, executive director of the non-profit Hua Foundation, which is based in Vancouver and works with Asian diaspora youth.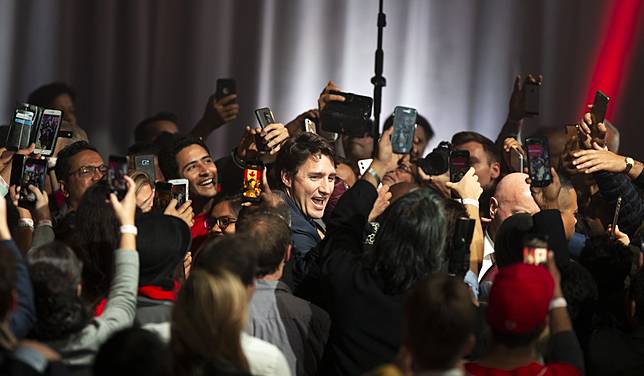 One group, Canadian Friends of Hong Kong, set up a website, "Ask Politicians About CCP", with a list of questions for electors to ask candidates; these included asking whether "the Canadian government should immediately issue a strong statement condemning the Hong Kong SAR government and the Hong Kong police force".
"They wanted candidates to come clean, but that represents a risk (for the candidate)," said Huang, who said he was not surprised that few Canadian politicians would take a strong stance on Hong Kong.
As hundreds in Canada sang Glory to Hong Kong, he sang 'shame on losers'
Monday's election was the first in which long-term overseas Canadians had the right to vote, after a Supreme Court decision in January struck down a rule that electors must have lived in Canada at some point in the past five years.
Hong Kong's estimated 300,000 Canadians represent the second-biggest foreign Canadian community, behind the 783,000 in the US (according to the US Census Bureau), and 87,000 in the UK (according to the British Office of National Statistics). But the rate of international voter registration in both places dwarfs that in Hong Kong.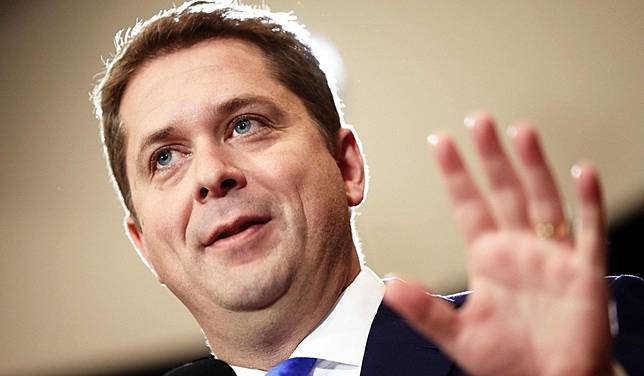 As of October 13, only 0.9 per cent (2,742 voters) of Canadians in Hong Kong were on Canada's International Register of Voters, compared with about 2.9 per cent (22,394 voters) of those in the US, and about 6.9 per cent (5,989 voters) of those in the UK.
At that time, there were 51,978 on the register worldwide, Elections Canada said. By Monday, that had increased to 55,515, with 31,798 votes having been received. A breakdown of those voters by location was not immediately available from Elections Canada.
Canada police go undercover amid protest tensions in its most-Chinese city
Tiberghien said the low rate of voter registration among Canadians in Hong Kong might suggest they had been there longer than counterparts in, say, Britain. Huge numbers of Hong Kong-born Canadians moved back to Hong Kong after the 1997 handover, although recent statistics suggest this flow may have changed direction again.
The International Register of Voters does not include voters who are still registered as residing in a Canadian electorate, but actually live overseas.
Additional reporting by Crystal Tai
Copyright (c) 2019. South China Morning Post Publishers Ltd. All rights reserved.