Whether you want a bird's-eye view of Victoria Harbour, a delicious dinner feast or a boozy brunch on January 1, there are plenty of holiday options in Hong Kong and Macau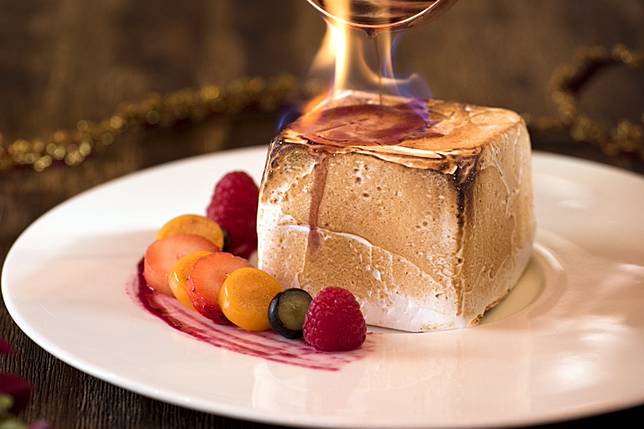 Celebrate the arrival of 2020 with some of the best culinary experiences in town. Whether it is a delicious feast before the countdown madness begins or a soothing brunch for that New Year's Day hangover, there are ideas for everyone.
Alto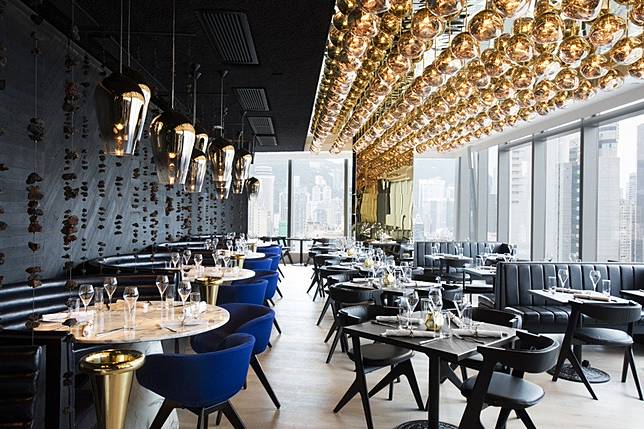 This modern steakhouse atop V Point in Causeway Bay offers a five-course festive menu to round off 2019. With bird's-eye views of the city and a rooftop bar, this is the perfect spot for New Year's Eve revelries. The menu starts with an amuse bouche and a choice of starters including Parma ham and melon, crab salad or beetroot, asparagus, watercress and goat cheese. For mains, choose between USDA sirloin, sous vide chicken breast, pan-roasted salmon or black truffle pappardelle. For dessert, there is a chocolate pudding or pistachio semifreddo (HK$788).
For reservations, call 2603 7181.
Are zero-waste restaurants just a pipe dream?
Assaggio Trattoria Italiana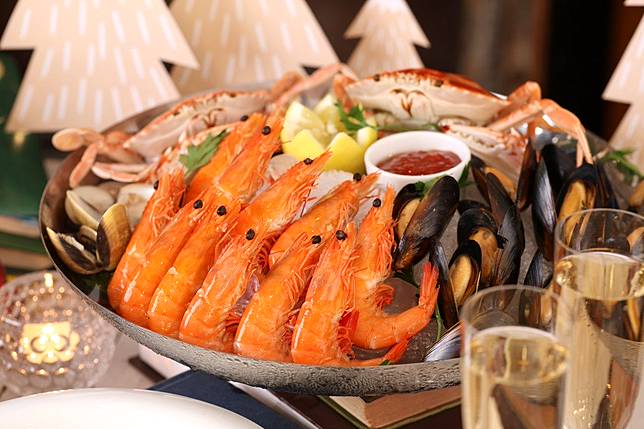 Located on the sixth floor of the Hong Kong Arts Centre, this Italian eatery has a spectacular view of the harbour and the festive lights over in Kowloon. For New Year's Eve, enjoy the Countdown Seafood Buffet featuring smoked salmon, shrimp, brown crab, clams, mantis shrimp, mussels, lobster bisque and non-seafood dishes such as pizza, suckling pig and roasted yellow chicken. There are Italian treats for dessert such as traditional biscuits, tiramisu, Mont Blanc and an ice cream trolley (HK$888 per adult, HK$488 per child).
For reservations, call 2877 3999.
Asaya Kitchen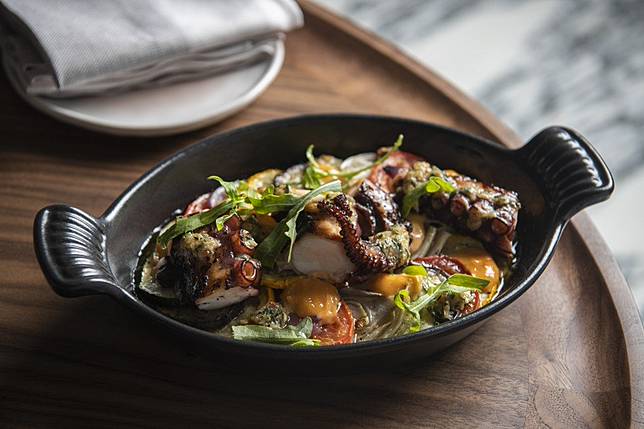 Make a good start to the New Year with a healthy meal at Rosewood Hong Kong's Asaya Kitchen. The newly-opened restaurant offers sustainable cuisine and for New Year's Eve, chef Renaud Marin continues that with delicious Mediterranean/Japanese fare. The six-course menu features an Asaya Winter Garden of smoked aubergine, labneh, roasted and dried vegetables, roasted octopus, Jerusalem artichoke veloute, 63-degree egg with winter truffle, smoked mushroom, spinach and cuttlefish and grilled spotted grouper, and ends with burnt Victoria pineapple (HK$1,125).
For reservations, call 3891 8888.
Brasserie de Paris at Legend Palace
If you are in Macau this New Year's Eve, Legend Palace Hotel has a sumptuous festive buffet that is not to be missed. The international offering features a seafood market with freshly shucked oysters, Boston lobster, whelk and shrimp, a sushi and sashimi corner, appetisers and salads and a carving station with roasted prime rib. Hot dishes include lamb rack, sea snail in spicy wine sauce, geoduck, scallops, lobster in chilli, grouper and pork spare ribs. The Indian corner features crab curry, beef vindaloo, tandoori salmon tikka and seafood pulao. There are soups, French finger food, a noodle station and desserts of berries zabaglione, pear and caramel Charlotte, mango sago with pomelo and lots more (HK$598).
For reservations, call +853 8801 8001.
Yakiniku: Wagyu beef eateries for the meat lovers
Cafe on the Park
Enjoy a festive buffet at Royal Pacific Hotel's Cafe on the Park. The New Year's Eve and New Year's Day buffet fare includes classic holiday dishes such as roast turkey with chestnut, glutinous rice, preserved meat and giblet gravy, and turkey with mixed dried fruits and nuts with gravy. There is plenty of seafood such as blue mussel, fresh prawn, snow crab leg and sea whelk, and for those with a sweet tooth, mince pies, Christmas log cake and flame brandy panettone with chocolate and salted caramel ice cream (NYE HK$698/adult, HK$608/senior, HK$458/child; NYD HK$638/adult, HK$578/senior, HK$388/child).
For reservations, call 2738 2322.
Clipper Lounge
For a sumptuous New Year's Eve buffet lunch, Mandarin Oriental's Clipper Lounge offers an array of cooking stations for items such as beef noodles, deluxe bread, pasta and Hainan chicken. There is a carvery with roasted lamb leg and turkey, sushi and sashimi, garden greens, and a selection of hors d'oeuvres such as mixed cold cuts, smoked salmon, tomato mozzarella, shredded chicken and bean starch sheets with sesame sauce. The chafing dishes include sauteed prawn with Sichuan pepper, wok-fried squid, stir-fried mussels, fried rice Singapore noodles and stir-fried vegetables. Desserts include raspberry vanilla trifle, orange and chocolate mousse, traditional Christmas pudding, stollen, mince pies, home-made chocolate and ice cream (HK$568/adult, HK$378/child).
For reservations, call 2825 4007.
Copa Steakhouse
One of Macau's favourite steakhouses, Copa at Sands Macau is offering outstanding surf 'n' turf set menus this New Year's Eve. Dishes include spiced pulled Wagyu beef brisket; Maine lobster Waldorf salad; French duck with seared foie gras; Christmas turkey; and traditional Christmas pudding and festive lava cake for dessert (all dinner menus 888 patacas per person).
For reservations, call +853 8983 8222.
Dear Lilly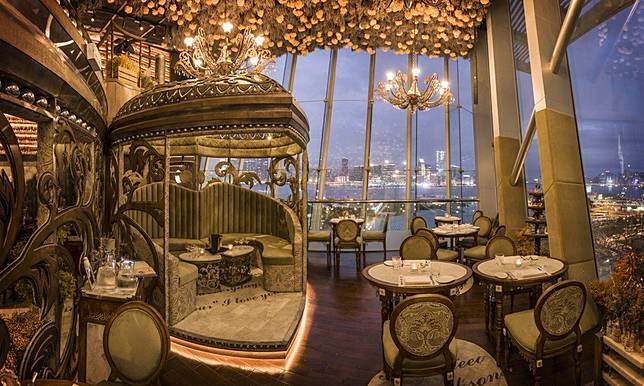 Celebrate the New Year at this Ashley Sutton-designed restaurant situated on the roof of IFC Mall with spectacular harbour views. The three-course New Year's Eve menu features wild mushroom soup and sea bass carpaccio to start, followed by a choice of lobster risotto, honey glazed duck breast or USDA Prime rib-eye for mains. There is a traditional raspberry trifle with custard and Chantilly cream for dessert (HK$788).
For reservations, call 2771 6060.
Divino Patio
Whatever cold temperatures December 31 may bring, it's going to be one hot and sultry New Year's Eve at DiVino Patio in Wan Chai " this year's theme is Mambo Italiano, Sophia Loren style! Go slow and steady with the mini A la carte selection (minimum HK$550 per person). Or go glam with the four-course menu (HK$698), which starts with a flute of champagne. The decadence continues with Mazara del Vallo Sicilian red prawns carpaccio garnished with Imperial Oscietra caviar, Bronte pistachio crumble, shrimp crackers and baby cress; Carnaroli risotto Ferron tossed with Aquila saffron, a rich ragout of fresh sausage and winter black truffle shavings; native Friulian pork "Nero di Fagnana"; and a traditional Pandoro di Verona served with warm zabaglione cream. Work off the calories by doing the Mambo like Sophia " it's New Year's Eve, after all!
For reservations, call 2877 3552.
Are mocktails the new cocktails " and can you taste the difference?
Duddell's
Ring in the New Year with a Cantonese feast with family and friends at Duddell's. The nine-course set menu includes festive favourites such as crispy suckling pig with caviar, poached short-necked clam, pan-fried shrimp toast with cheese and crab roe, double boiled fish maw, baked whole lobster with cheese, fried Miyazaki A4 Wagyu beef and mango pudding to end. It comes with a glass of R de Ruinart champagne (HK$1,688).
For reservations, call 2525 9191.
Forte
Forte at L'hotel elan in Kwun Tong is offering a semi-buffet with a choice of mains. Highlights of the main course includes grade 4 and 5 Satsuma Wagyu, Thai-style flame-grilled chicken and crispy roti paratha, Australian cornfed Tomahawk steak and roasted German pork knuckle. On the buffet, expect an array of seafood and oysters, and to end the feast there is an array of specially crafted desserts (HK$578/adult, HK$378/child and senior).
For reservations, call 3968 8222.
Giando
Italian eatery Giando offers an eight-course tasting menu this New Year's Eve featuring Jerusalem artichoke soup with smoked Arctic cod, square guitar spaghetti carbonara with truffle and vanilla, king crab with minced green cabbage and black truffle sauce, venison loin with Arnad lard and berry mustard, and to end, a coconut, banana and lime sorbet and apple strudel (HK$1,288 per person, add HK$688 for wine pairing).
For reservations, call 2511 8912.
Grand Hyatt Steakhouse
For one night only, Grand Hyatt Steakhouse will bring back its renowned Club JJ's to celebrate New Year's Eve. JJ's stood on the same spot as the steakhouse in 1989 and was one of the city's go-to party venues. There will be a set dinner at 7pm and the countdown starts at 10pm in JJ's Music Room, where an international band will take partygoers through the music of various genres (HK$1,880 for set dinner only, HK$2,380 for set dinner and countdown party).
For reservations, call 2584 7722.
Hoi King Heen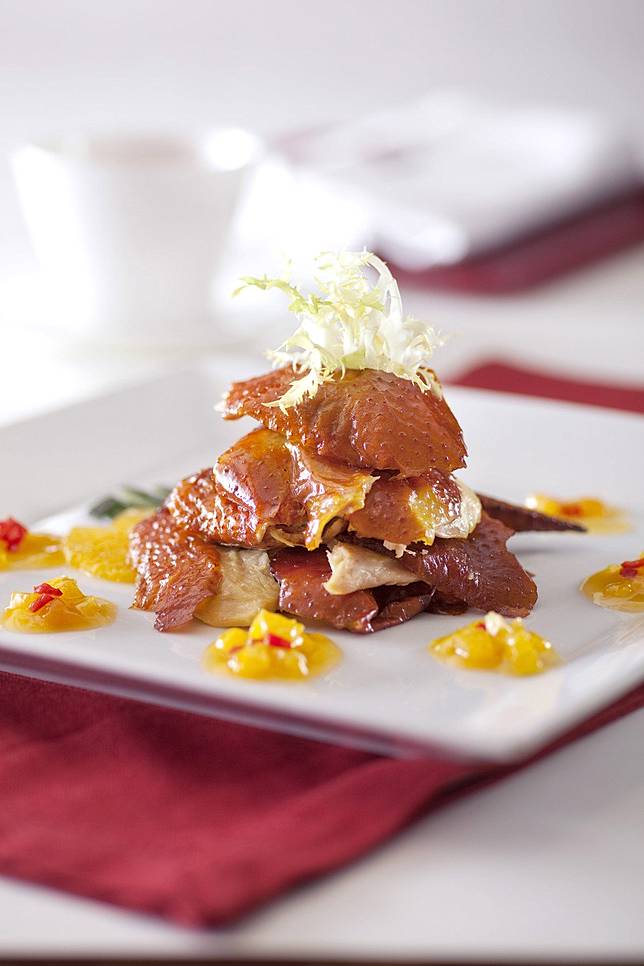 Hoi King Heen at the InterContinental Grand Stanford offers an eight-course degustation menu for New Year's Eve and Day. Local celebratory dishes include barbecue pork, chilled abalone, okra and smoked scallops to start; double-boiled fish maw soup with matsutake mushrooms, crispy chicken with orange sauce, grouper roll with cabbage, Yunnan ham and crab roe, fried rice with Australian Wagyu beef, and egg and supreme soy sauce; and end with home-made almond cream with egg white (HK$1,988 for two).
For reservations, call 2731 2883.
5 weird and wonderful Hong Kong hotpots to sate your craving
John Anthony
Enjoy a festive feast with family and friends at John Anthony. The four-course meal includes razor clams, lobster har gau, mushroom black pepper and vegetable puff, fish maw hot and sour soup, followed by mains of stir-fried grouper with salted fish, kale and flatwood ear mushroom, roast Peking duck Sichuan style or whole crab with vermicelli claypot. To end, try the ginseng panna cotta. It must be pre-ordered and the menu serves a minimum of four (HK$680 per person).
For reservations, call 2898 3788.
Limewood
Celebrate the New Year by the sea at Limewood in Repulse Bay with an Asian, South American and Caribbean twist on modern Australian fare. The family-style menu includes cold starters of guacamole and salmon tartare and hot starters of pork neck and jerked coconut corn. Mains feature a deep-fried whole snapper Thai style, 48-hour charred beef ribs or roasted turkey breast, and sides that include coconut jasmine rice and Caribbean coleslaw. A mixed berry pavlova mess ends the meal (HK$450, add HK$70 for mulled wine).
For reservations, call 2898 3788.
Lobby Lounge at Intercontinental
Ring in the New Year at one of the best parties in town. Celebrations start in the Lobby Lounge with a six-course set dinner featuring quail egg and smoked salmon with Kaluga caviar, blue crab and Alaskan king crab with Alba white truffle, Australian M9 Wagyu beef tenderloin with black pepper sauce and for dessert, hazelnut and chocolate feuillantine with cappuccino and tonka beans. The countdown party starts at 10pm and is free for diners throughout the hotel, except the first seating diners at Harbourside (HK$3,088/adult, HK$1,788/child).
For reservations, call 2313 2323.
Nobu
Celebrate the first day of 2020 with a festive five-course lunch at Nobu. Choose four starters, followed by a salad, main and rice course, followed by dessert. Highlights include ama ebi tartare with caviar, snow crab with truffle mash, unagi foie gras and lobster croquettes to start, with a choice of spicy tuna and Hotate sashimi salad and grilled prawn salad, followed by mains of beef Toban yaki, roasted belly pork, black cod and grilled scallop. For dessert, there are profiteroles, apple crEpe souffle or a chocolate bento box (HK$648/adult, HK$848 with free flow, HK$300/child).
For reservations, call 2313 2323.
Is younger better? Singapore restaurant owners think so
Octavium Italian Restaurant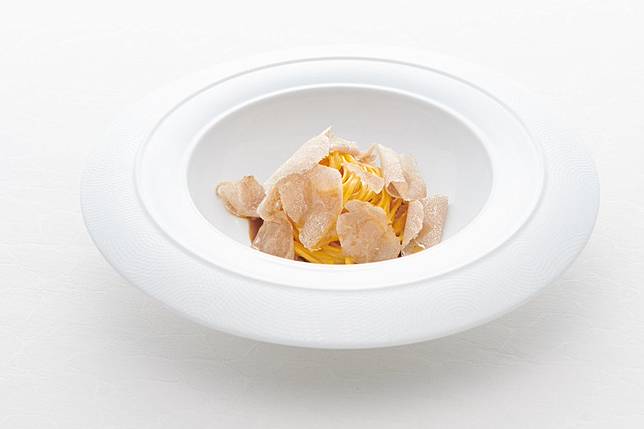 Celebrate the New Year at Umberto Bombana's fine-dining Italian restaurant in Central with a first-class seven-course menu. The feast starts with stewed artichoke with crEme fraIche and Ossietra caviar. Next is scampi with cauliflower and chestnuts, followed by a choice of taglionini with Hokkaido snow crab or Alba white truffle with Parmesan and butter emulsion. A Christmas cappone consomme and tortellini is followed by mains of Brittany wild turbot and Marengo beef sirloin. A traditional Italian panettone ends the meal (HK$1,680 with an additional HK$400 for the white truffle dish).
For reservations, call 2111 9395.
Ozone
There is no better way of spending the New Year than at the highest bar in the world, atop the Ritz-Carlton Hong Kong. The Ooh La La New Year's Eve evening brunch starts at 6pm and is followed by a party at 10pm to ring in the New Year. The brunch features an array of food stations serving sushi, cold cuts, cheese, salad and bread, and sweet treats such as strawberry shortcake and gingerbread orange dacquoise, as well as ice cream. The carving selection includes king crab mac and cheese, honey mustard glazed ham, assorted sausages and Boston lobster. There is a free flow champagne and wine menu with choices of Dom Perignon (HK$1,988) or Veuve Clicquot (HK$1,388; HK$590 per child with free flow juice).
For reservations, call 2263 2270.
Playt
The Park Lane Hong Kong's buffet restaurant Playt is offering cheese-themed dishes this festive season. The "Cheesemas" celebrations run from early December until New Year's Eve. There are multiple live stations including a cheese fondue with vegetables and fruits, with sourdough bread, cured meats, salami and peeled shrimps. Cheese dishes extend from oysters mornay and scallop cheese chowder to cheesy lobster noodles and Buffalo wings with blue cheese dip. There are also soups and salads, and cheeseboards featuring Brie, Gouda and Camembert. Other live stations include western, Chinese and Indian food (HK$728/adult, HK$488/child for the late sitting).
For reservations, call 2839 3311.
Robatayaki
Ring in the New Year at Robatayaki Japanese Grill at the Harbour Grand Kowloon, which is offering Japanese specialities this festive season. Slowly grilled to perfection and served by master chefs in front of you, highlights include fresh sashimi, cod, Alaskan crab leg and premium Australian Wagyu rib-eye steak (HK$980/adult and HK$880/child for the set dinner).
For reservations, call 2996 8438.
Shiro
Relish lunchtime on New Year's Eve or Day with two new festive bento boxes filled with Japanese favourites. The Christmas Bento (HK$488) includes Saikyo-style grilled black cod, pan-fried fillet steak with mustard sauce and Wagyu udon. The Christmas Deluxe Bento (HK$588) features a feast of king crab with highlights including Taraba crab and Japanese-style boiled abalone, and soft Taraba crab sushi served with the finest Botan ebi, fatty tuna and yellowtail sashimi.
For reservations, call 2116 4969.
The French Window
For a romantic date with a spectacular harbour view this New Year's Eve, The French Window is the place to be. It offers a six-course dinner menu which includes foie gras torchon and French duck breast with confit duck leg puff and Japanese peach. The restaurant also serves a six-course vegetarian menu with dishes such as vegetarian tartare and potato millefeuille (HK$1,380/adult, HK$580/adult for vegetarian menu, HK$480/child).
For reservations, call 2393 3812.
The Optimist
The Optimist offers a four-course sharing menu at New Year's Eve. Start with an aperitivo of Spanish ham and oysters, followed by a starter of blue prawns, baked Camembert and grilled chorizo criollo. The main course is whole sea bass with garlic sauce or Chateaubriand. A berry cheesecake ends the meal (HK$888).
For reservations, call 2433 3324.
The Place
Celebrate the best time of the year with an indulgent feast at The Place, Cordis Hotel's popular international buffet restaurant. New Year's Eve festive fare includes roast turkey, prime rib, grilled lamb chops, seasonal oysters, fresh sashimi, Canadian snow crab and lobster, a live station of Swiss Raclette cheese and Peking duck, and a Serrano ham carving station (HK$698/adult, HK$498/child/senior, add HK$98 for free flow wines, beers, juices and soft drinks).
For reservations, call 3552 3028.
32 Christmas dining options for an unforgettable celebration
The Royal Garden Chinese Restaurant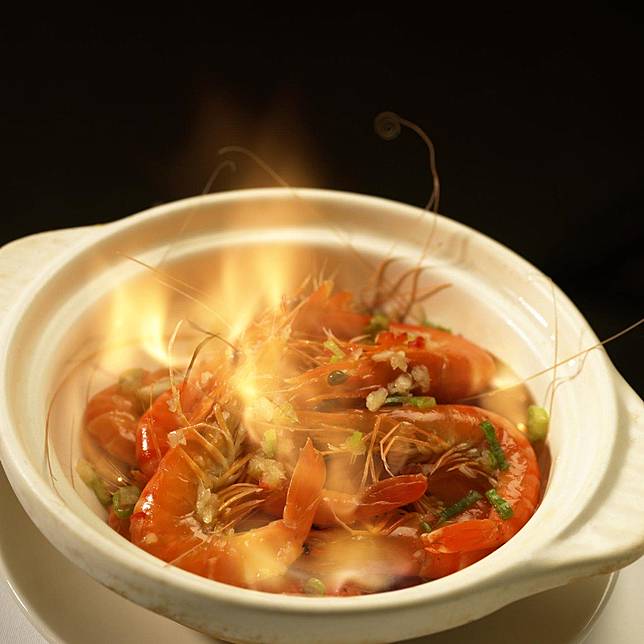 Celebrate New Year's Eve with family and friends by savouring Chinese festive dishes from the restaurant's first-ever Chinese buffet. Sumptuous delicacies include Peking duck, double-boiled silky fowl soup with sea whelk, steamed fresh abalone with dry peel, flambe drunken shrimps and delightful Cantonese desserts. Each guest will also enjoy a complimentary half portion of steamed lobster with deep-fried garlic (HK$888/adult, HK$588/child).
For reservations, call 2724 2666.
8 hot Mexico City restaurants that are Instagram gold
Zest by Konishi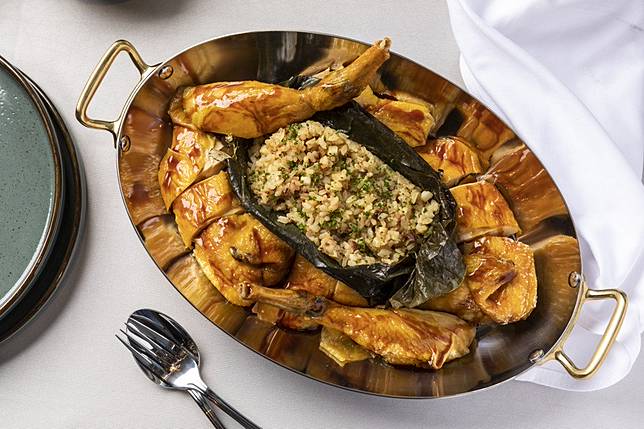 There is no better way to celebrate the New Year than tucking into a nine-course degustation menu by one of Hong Kong's top chefs. The French Japanese menu highlights include chu-toro with sesame and Kristal caviar, Hokkaido sea urchin with snow crab and fennel cream, langoustine with griolle mushrooms and orange emulsion, Ping Yuen chicken two ways with foie gras pepper sauce and to end a chestnut Mont Blanc with white truffle ice cream (HK$2,180 per person).
For reservations, call 2715 0878.
Want more stories like this? Sign up here. Follow STYLE on Facebook, Instagram, YouTube and Twitter .
Copyright (c) 2019. South China Morning Post Publishers Ltd. All rights reserved.