Running from September 19 to October 1 in Kowloon Bay, the event features a range of crowd-pleasing films from the main Sundance festival
It includes Honey Boy, Shia LaBeouf's autobiographical story of his fraught relationship with his father, and Little Monsters, starring Lupita Nyong'o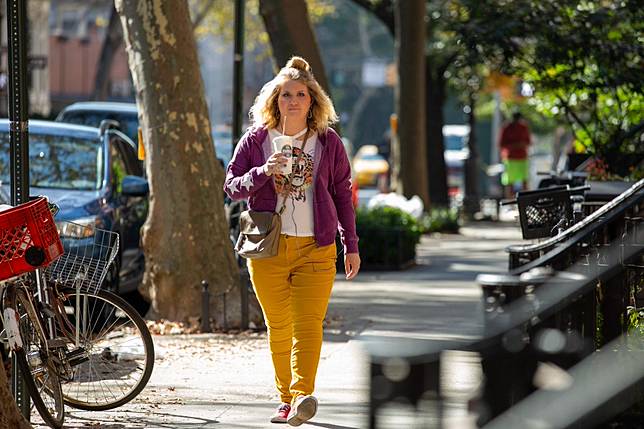 The 2019 edition of the Sundance Film Festival was one of its best in recent years. The strength of that programme is reflected in the wide array of films on offer at Sundance's annual Hong Kong event, which opens on September 19.
Many of the films are based on real people and/or events inspired by real life, with stories often stranger than fiction.
The festival opens with Honey Boy, Shia LaBeouf's autobiographical story of his fraught relationship with his father, who he plays here. Over the years, LaBeouf has mentioned in interviews how he hardly sees his Vietnam vet dad, who struggled with alcoholism and abused his son as he grew up. It is a factor that has led to some strange behaviour from the Transformers star over the years.
Nevertheless, LaBeouf is an acting talent who has an eye for associating himself with gifted filmmakers such as Steven Spielberg, Oliver Stone and Lars von Trier. In Honey Boy he worked with Israeli documentarian Alma Har'el " her first dramatic feature. The actor had previously executive-produced and financed Har'el's 2016 documentary LoveTrue.
LaBeouf has a well-publicised history of alcohol issues and it was while he was in rehab that he wrote Honey Boy.
"I got straight to work pretty much from when I got out of rehab," he says. "When I first went into it I was falling apart. Alma and I had been looking for something for a while and here there was not much acting or directing required " this is what we felt in theory, but there's a lot of stuff going on for her to be this close to the flame for her first film."
During filming he bonded with his co-star Noah Jupe ( A Quiet Place ), who plays him as a youngster.
"He softened me. I would come in with all my problems and we really connected," LaBeouf says. "He wasn't a kid to me, he was my equal." Lucas Hedges ( Manchester by the Sea ) plays him as an adult.
The upshot of the film? "I hadn't spoken to father in six or seven years and now we're talking," LaBeouf says.
The documentaries screening as part of Sundance Hong Kong were all hugely popular when they premiered in Utah, in the United States, in January.
Ask Dr. Ruth shows how the eventful life of Dr. Ruth Westheimer, now 91, is perfect movie material. The famed German Jewish-American sex therapist and media personality escaped the Holocaust when she was 10 on the last train to evacuate Jewish children from Nazi Germany, leaving behind her mother and the rest of her family to perish.
Westheimer says her role as the leader of a group of children in a Swiss orphanage gave her the ability to stand up and talk from an early age.
"I've been told I have the gift of the gab," she says. Indeed her gift for delivering zingy one-liners meant she was an immediate sensation from the moment she began her radio career in 1980 with her show Sexually Speaking. She later appeared on a number of leading talk shows, including Letterman and Howard Stern.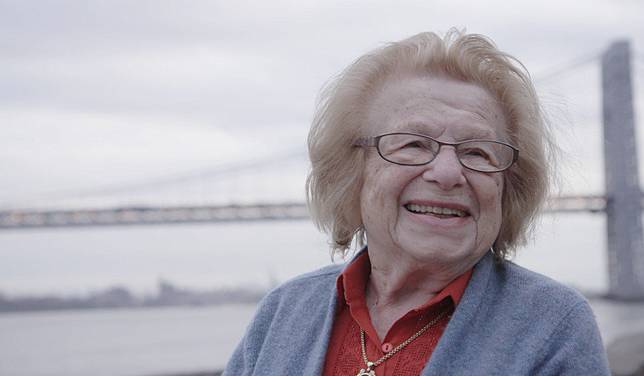 Another documentary, Hail Satan?, provides a fascinating glimpse into The Satanic Temple, a nontheistic religious and political activist group based in the United States.
The group received national television coverage after placing a huge goat-headed statue in front of the State Capitol building in Little Rock, Arkansas, in protest of a Ten Commandments monument on the same grounds that they said explicitly promoted Christian values. The coverage saw the small group quickly become a popular movement.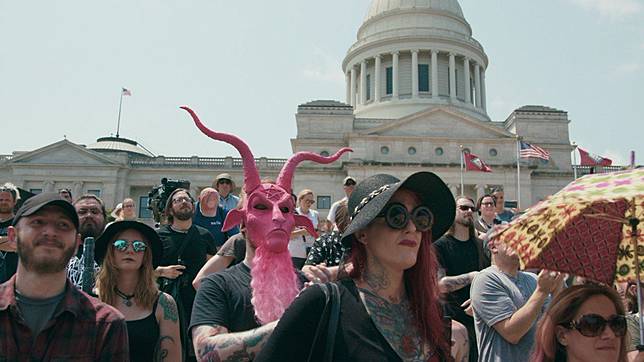 The feature film Luce, directed by Julius Onah (The Cloverfield Paradox), is full of themes that ring true in contemporary America.
Teenager Luce (Kelvin Harrison Jnr) is an African war orphan and former child soldier who has become an outstanding student at a US high school. But is he still dangerous underneath? His middle-class parents Amy (Naomi Watts) and Peter (Tim Roth), who adopted him 10 years before, defend him when his teacher (Octavia Spencer) has concerns after discovering something in his locker.
Adapted from a play by JC Lee, who co-wrote the screenplay with Onah, the film doesn't offer any easy answers on race relations and forces audiences to take a position on who Luce is and what he is responsible for.
Watts said she understands her character given she is a mother of two sons herself.
"Amy will go to great lengths to protect her son, even tell a lie, but she is also incredibly vulnerable and suspicious herself," she said. "She wants to investigate but also keeps the truth at bay. She wants her son to grow up and reach his full potential and she will do anything to allow that to happen. She is by no means a perfect person."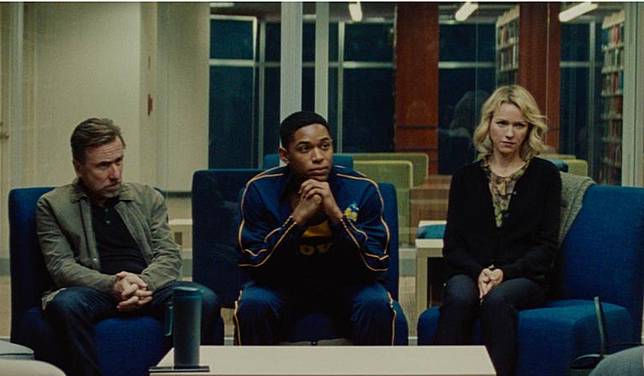 Nigerian-American director Onah notes that he was inspired to make the film because the play is so powerful. "It asks meaningful questions about our culture right now, about how power and privilege determine how you live," he says.
Little Monsters, on the other hand, is a complete flight of fancy that had Sundance audiences reacting wildly.
Black Panther star Lupita Nyong'o ventured to Australia to star in writer-director Abe Forsythe's second black comedy after 2016's Down Under. The film follows a kindergarten school trip gone awry when a horde of flesh-eating zombies make an unwelcome appearance.
"It was the first comedy script I received that actually made me laugh out loud," Nyong'o says. "I loved the tonal shifts. You think you're in one genre then it turns into another and I think Abe does that three times.
"I also liked that it was a love story between this washed-up musician and this kindergarten teacher, and the story is really about how they find maturity through this tragedy. I loved playing Miss Caroline, this sunshiny character."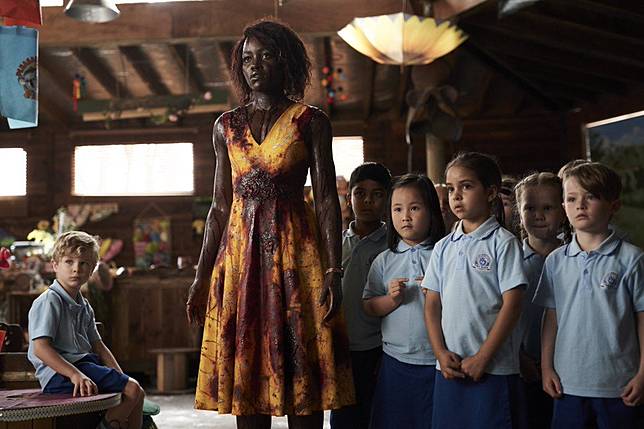 Brittany Runs a Marathon, the audience award winner in the Utah festival's US Dramatic section, was a big crowd-pleaser. The film, which writer-director Paul Downs Colaizzo was inspired to write based on the experiences of his friend Brittany O'Neill, has been touted as the vehicle to finally provide a strong starring role suited to 35-year-old Jillian Bell's long-gestating comedic talents.
Mostly known from television, Bell plays a fast-witted New York party girl who, after being told by her doctor to lose weight, decides to take up running and sets her sights on the New York City Marathon. The actress not only took up exercise, but lost 40 pounds (18 kilograms) to play the role.
Sundance Film Festival: Hong Kong runs from September 19 to October 1 at The Metroplex in Kowloon Bay. For more details, go to hk.sundance.org
Want more articles like this? Follow SCMP Film on Facebook
Copyright (c) 2019. South China Morning Post Publishers Ltd. All rights reserved.