Despair has replaced reason as young people trash their own city while their elders cheer them on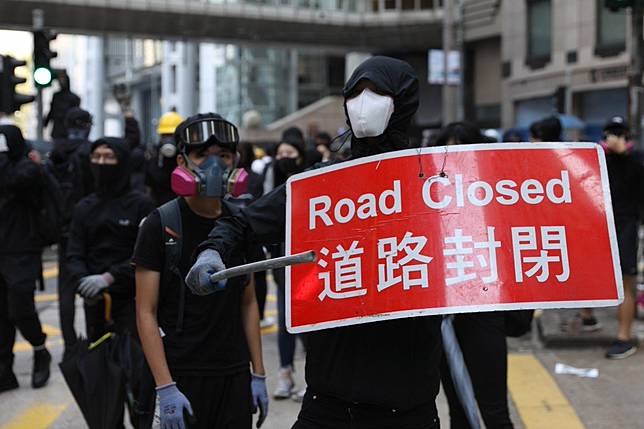 The government robs me. The police brutalise me. The system fails me. China wants to jail me.
So, I am going to burn down Hong Kong. It's not ideal but it's the only option. That's how the rioters justify their ultra violence and how a supportive public explains away their insanity.
"Context matters," sympathetic observers say. "I don't condone violence but …"
I think they exaggerate. We are not a failed state or society, yet. But we may be getting close. And the more rioters burn down, the worse it gets " for everyone. You won't save your city by destroying it.
Hong Kong is descending into extremism
So what if you can prove to the world that Carrie Lam Cheng Yuet-ngor is worse than Adolf Hitler! You won't improve or reform an absentee government by incapacitating it even more. You won't make the police less brutal by firebombing them and threatening their families. You won't get a better system by trying to bring down the current one, however flawed. But what about the Chinese tyranny?
Beijing will let us stew in our own juice. Your rebellion means nothing on the mainland; it only causes popular resentment against you because you make it known that you hate and despise mainlanders and all things Chinese.
But I get it. Many young people feel put upon, ripped off, done by. Anger and despair are what drive them. Destruction is OK, even satisfying. But you are heading towards mob rule or totalitarianism. Either way, it won't be democracy you are getting.
Is Hong Kong OK with man being set on fire?
I get something else, too. If there is no hope, there is only the present. Things you do today will have no consequences. That, actually, can be a liberating realisation. If there is no tomorrow, then anything is possible, nothing is prohibited.
Violence is its own liberation " an ecstatic orgy of destruction alongside your comrades. It's not a means but an end in and of itself. But you are not doing it because you are fighting for freedom and democracy, or against tyranny. You only say you are.
Maybe we self-serving old-timers have robbed our children of their future. But they are helping us dig our own graves. It's not: "If we burn, you burn with us." It's: "We are all burning together."
Well, dear young people, you now have your wish: we can all self-destruct together. It's the end of Hong Kong as we know it, and many local people are fine with it.
Copyright (c) 2019. South China Morning Post Publishers Ltd. All rights reserved.